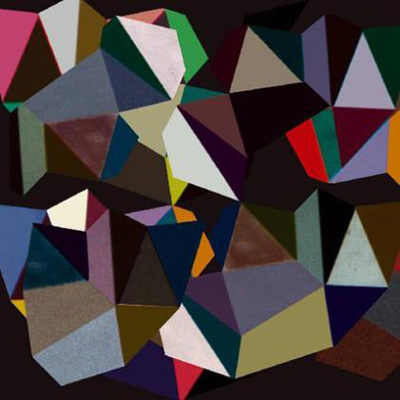 So, you play modern (world) jazz. Your debut record gets nominated for a Mercury Prize (
Knee Deep In The North Sea
was eventually edged out by Elbow in 2008). How do you then go about following that up? If you are a member of
Portico Quartet
, you get yourself along to Abbey Road Studios, hire a top bollocks producer (John Leckie) and you lay down nine intensely moody tracks and call it
Isla
.Modern Jazz... It really conjures up a variety of nasty images, doesn't it? If it's not Jamie Cullum and his poppy Jazz Cowboy sound it's Fast Show-esque beard stroking and nodding along to 40 minute improv tracks and using catchphrases like "Nice, Smooth..." etc. Thankfully, in
Isla
,
Portico Quartet
have managed to capture none of the former and only some of the latter.Isla's sound is tightly laced from start to finish by Nick Mulvey's hang (a steel drum of sorts) which provides slightly soft and almost soothingly repetitive beats to help to take some of the sting out of the sharp wail of the accompanying sax and bass. Although much is made of Mulvey's hang it's Jack Wyllie who leads the quartet expertly through the record on his Alto Saxophone.At times
Isla
feels almost apocalyptic and could even provide the soundtrack for The Road (were Nick Cave and Warren Ellis not doing that) given it's dark, lonesome and melancholic feel with a constant threat of chaos awaiting just around the corner.Although a great deal of music within Portico's genre can sometimes fall into the wrong side of pretentious there is something about this record that makes it surprisingly accessible. Unfortunately,
Isla
still never quite rocked my boat, there were perhaps one too many warbling improv breaks for my liking (see 'Dawn Patrol' and 'Clipper') and this may prove a stumbling block for other non-jazz die-hards. However, it should be said, that I did leave this record feeling slightly better about modern world jazz than I did coming into it.If Arctic Monkeys provide music to drink Stella to then Portico Quartet's
Isla
could see you and some rather civilised friends nicely through a bottle of vintage 1999 Chateauneuf-du-pape. Unfortunately for Portico Quartet, sometimes you just fancy a beer.
Buy album from Amazon | [itunes link="http://itunes.apple.com/gb/album/the-visitor/id330767332?uo=4" title="Portico_Quartet-Isla_(Album)" text="iTunes"]