"blackSUMMERS'night"
Release date: 07 July 2016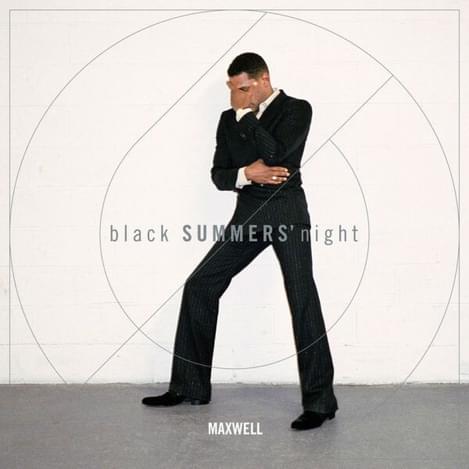 In 1996, Brooklyn-born Maxwell released his debut album Maxwell's Urban Hang Suite and firmly cemented himself as one of his generation's go-to silver-tongued musical lotharios.
In fact, all four of his previous studio albums – especially 1998's Embrya, in addition to his debut – are direct challengers to D'Angelo's Voodoo and Marvin Gaye's I Want You for the prestigious Sexiest Album of All Time title. And, with blackSUMMERS'night – his first album in seven years – he's added another contender to the mix.
On the album's cover, Maxwell looks like James Bond after realising he's left the oven on, but that doesn't make blackSUMMERS'night any less self-assured or seductive. In fact, it's so subtle, so smooth and so goddamn sexy that it sounds like he's spent the last seven years moulding his musical vision into a unique gold-coated key that manages to open the dusty and deserted champagne room that lies in the heart of soul music.
The likes of "Gods" and "Lost" inherently adhere to the sensual sound of the album but, lyrically, they still sound innocent enough, like Maxwell's inviting you in for a nice cup of coffee and promising no funny business. But all that goes out of the window on "All the Ways Love Can Feel", "Hostage" and "Lake By the Ocean", where a coffee is coaxed into a candlelit backrub with baby oil.
It's clear that Maxwell still uses the album format as the ultimate form of artistic expression, rather than as a method of simply releasing promotional material for a forthcoming tour. Despite his seven years of experimentation and curation, his fans never seemed frustrated by the waiting game; prolonged periods of absence and anticipation seem essential for an album-minded musician's longevity. Very few albums are worth such a long wait, though, but blackSUMMERS'night is one of them – it's an album that should live forever, purely because it sounds so detached from time.
Get the Best Fit take on the week in music direct to your inbox every Friday