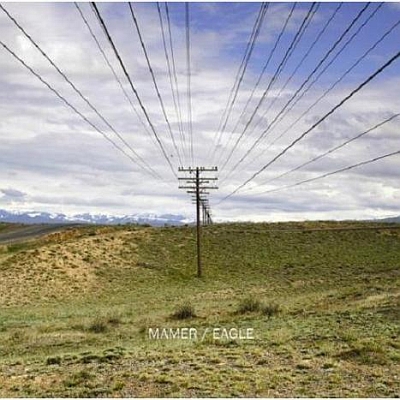 OK, let's start with the back story on this one.Â
Mamer
is a traditional Kazakh guitarist, born and raised in Urumqi, the capitol of Xinjiang, the westernmost province in China. After moving to Beijing in 2002,
Mamer
apparently engendered an alt-folk scene of sorts in town, eventually attracting the attention of Real World Records and thus released his debut album,
Eagle
. Most importantly, said debut is gorgeous.Â
Eagle
has found a way, from start-to-finish, to successfully amalgamate traditional grasslands and steppe sounds with modern embellishments, such as traditional drums and upright bass. Despite using a whole host of odd and perplexing instruments, such as the traditional two-stringed dobra, a Jew's harp, sherter bass and kobyz violin,
Eagle
sounds undeniably familiar, a record worthy of welcoming into the home each day, like an old friend you miss every moment they are away. Take 'Proverbs' for example, a song drenched with Low-esque drone and choral accompaniment, but still full of wild and wonderful accoutrement's, ebbing and flowing through a simple, poignant acoustic strum. Mamer sings the symbolism emanating from his upbringing: patient, relaxed and heartfelt, never worrisome or hurried. It's entrancing, not only because it sounds so delightfully otherworldly, but how that other-worldliness can wrench you in as powerfully as a heavy handed guitar riff. This is followed by 'Celebration', an instrumentation number dominated by banjos and acoustic guitar, recalling the likes of Bela Fleck, Alison Krauss, Tim O'Brien and Mark O'Connor. It's not miles away from its predecessor, but its unfamiliar enough to entice, draw in, excite some more.And this is how how
Eagle
plods on, going from strength to strength. 'Flute Song' is an experimental foray into farmhand bells and whistles and West Chinese didgeridoo, while 'Where Are You Going' incorporates urban found sounds, almost as if Mamer is stuck between the city and the country, Urumqi and Beijing, his staunchly traditional musical upbringing and the rest of the world. And this exercise, whether Mamer intends the song as self-searching, is a fitting completion to a wonderful debut. An absolute triumph.
85%
Mamer on Real World