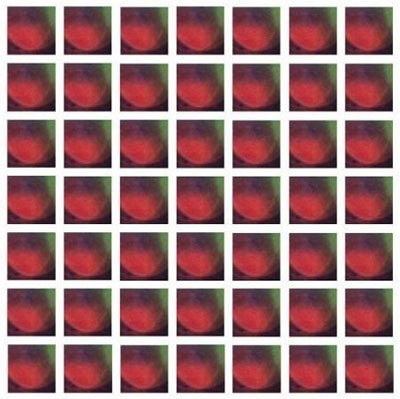 Right. I'll put this out there, for all of you. I bloody love 60s/70s British TV Shows like The Sweeney, The Avengers, Man In A Suitcase and films like Bedazzled, The Rise And Rise Of Michael Rimmer and any James Bond film from that era give me a big old entertainment based lob on. There's something about them that just seems so nostalgic, so perfect, even though i wasn't born until half way through the following decade. Everything just seems so happy and full of cliched goodness. And the soundtracks, well, they're just incredible aren't they? Grainy by way of sound, well written, often instrumental but always interesting enough to hold focus. So when i put '4', the new release from

Dungen

into my CD player and started it off, you can imagine the smile that instantly spread its way across my face. Well, maybe you can't, as i haven't reviewed this album yet. But you can guess why.
Thats
right kids,
4
sounds just like the songs contained inside were cryogenically frozen around 1975, and then recently unpacked and released in 2008, still shaking icicles off their crotchets and minims. Its positively leaking that jazz laden cool throughout the whole album. However, '4' still finds the time to indulge in some amazing guitar wig-outs, especially the solo in '
Samtidigt
1', which channels the pure powerful essence of Hendrix through the Swedish fingers of guitarist Reine
Fiske
. Not personally one for solos, i couldn't help but rewind to the start of '
Samtidigt
1' just to hear it all again. Back to the album as a whole,its clearly evident that there are millions of separate elements littered throughout this album that make it so special, but they all work in true harmony thanks to the guiding eye of main
Dungen
man Gustav
Ejstes
. Gustav has clearly taken a lot of time and effort to hone his and his troupe's sound, in both production and performance, to a point which truly amazing music can be created, such as the kind found on
4
. The sound of the drums on album opener '
Satt
Att
Se' are so perfectly done and the co-operation between the piano line and the bass so tight that it leaves me with no other words to use as a description other than 'far out'. And it is far out, in a more literal sense. It's almost beyond comprehension how one man and his band can get a sound nailed down so much as to fool my ears into thinking they're four decades behind the current date on my calendar. Evocative isn't even a starting point for
4
, in terms of creating a
timewarp
of musical space. Further into the album, 'Der Tat Tid' sounds like the music playing in James Bonds' ears as he winds his way through a beautiful mountain range in an equally beautiful car, with a lady next to him that is one part stunning, one part deadly. 'Fredag' is music for John Steed to whack people around the head with his umbrella to. By the time 'Finns
Det
Nagon
Mojilighet' hits, we've crossed deep into the 70s, and things are showing a slightly more progressive tinge. Well thought out strings and a just-right crunchy guitar rhythm propel this track through near 4 minutes, leaping over skittish drums and intense feedback hurdles. This is music to be cool to, oh yes. 'Mina
Damer
Och Fasaner' shows the technical grace and skill of all the musicians in
Dungen
at once, and still finds time to throw in some cheeky wind instruments. '
Samtidigt
2' is unsurprisingly exactly the same as, and just as good as its numbered counterpart, and 'Bandhagen' closes it all off in style, pulling the album right back to the start in musical style terms. A subdued organ echoes the main melodies at exactly the right volume, with chord progressions that could best be described as authentic. That or amazing.
I probably couldn't put into words how much i like this album. Gustav

Ejstes

, Reine

Fiske

,

Fredrik

Bjorling

and Mattias

Gustavsson

, I salute you. You are incredible musicians, and 4 is an incredible album. If you like a band, one song, ANYTHING from the 60s or 70s, or if you just like good music, get this album. So what if its sung in Swedish, it doesn't matter! '4' will drag you into another world, and refuse you exit until you use the word 'groovy' and mean it. It really is that good. End of. It's the perfect realisation of

Dungen's

initial intentions, and for that it deserves every percentage of its score.90%
Dungen on MySpace