"Hollow Ground"
Release date: 04 May 2018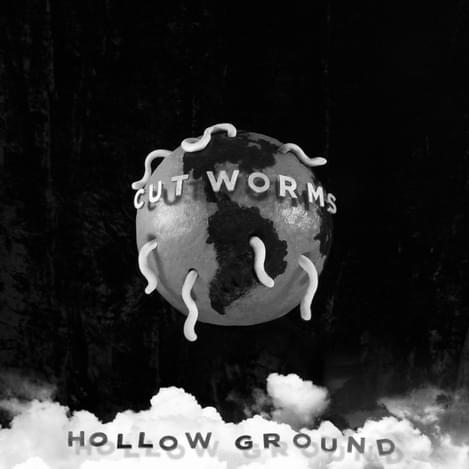 Cut Worms' debut was conceived in Chicago and New York, and recorded in New York as well as in Los Angeles in the home studio of Jonathan Rado from Foxygen. Its spiritual home, though, is somewhere in the idealized air between bygone Memphis and Liverpool.
Arguing Revolver vs. Sgt. Pepper's is old hat; the real heritage heads are those that can fill you in on why A Hard Day's Night is better than Help! Max Clarke, he who is Cut Worms, goes one further, seeming at first to have little use for popular music written after 1962. Clarke's vocals, often double-tracked on Hollow Ground, vibrate in a kind of wiry Midwestern Scouse, and a number of his song titles could easily be mistaken for early Fab Four tunes: "Don't Want To Say Goodbye", "Till Tomorrow Goes Away", and one word away with "It Won't Be Too Long". Buddy Holly, Hank Williams, rockabilly saunter and 1950s rock 'n' roll sway all spin together in Clarke's plectrum drag strumming and uncluttered percussion.
His choice of words, on the other hand, can at times be more frank than the disguised sentiments of yore (though, really, how much more obvious could "please please me like I please you" be?), more abstract than direct. There's little subversion in "Coward's Confidence", a loving lurch of doo wop, horns warmly honking, Clarke declaring "Cos I got a girl so fine/She smiled so serene/I know when I look at her/This life is just a dream". Less dreamy are scenes in "How It Can Be", where even the birds refuse to sing, and the urge is to "Put my baby right under my arm/Leave the city go back to the farm" where "we'll be alone at last", a plan which could be either romantic escape or desperate retreat depending on how you look at it.
The world of Cut Worms hums with songs of fools giving love a chance and old fashioned physical pictures that need to be hung up to dry. So is this tried-and-true terrain hallowed ground, or hollow ground? Much of the album views the world through rose-colored coke bottle lenses, but in flashes of "Cash For Gold" and other songs modern edges creep into the frame. "Like Going Down Sideways" ventures into "Wild Horses" country, a glimmer of recognition that there's gold in the hills just beyond the 1960s. The piano-pounding saloon psychedelia of "Mad About You" is a lyrical high point, spiked with paranoid hallucinations of deadly barber's chairs and bars bone dry of beer and good times.
Toward the song's end, "Mad About You" takes a left turn into a blurry coda unlike anything else on Hollow Ground. It is a sign of stronger connections to the present that Clarke can turn to, having proven here beyond a doubt his prowess with the past.
Get the Best Fit take on the week in music direct to your inbox every Friday