Black Belt Eagle Scout returns with a serene, intimate second LP
"At The Party With My Brown Friends"
Release date: 30 August 2019
Album of the week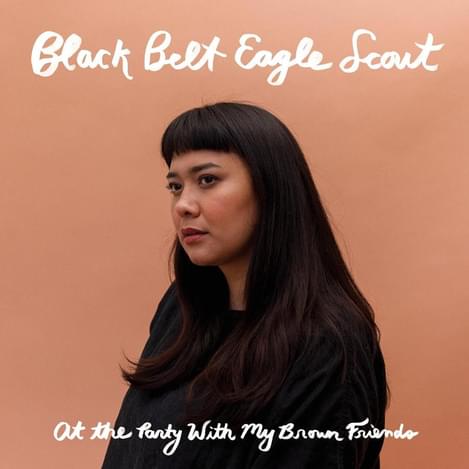 Black Belt Eagle Scout
's At The Party with My Brown Friends is a delicately subtle exercise in finding a place of belonging.
At The Party with My Brown Friends is a pensive daydream dripping with tranquil guitars, low-key drums and exquisite vocals, offering listeners a picture of complete escapism.
The work of the Portland-based musician Katherine Paul, At The Party... is Black Belt Eagle Scout's second LP, following the release of last year's debut Mother of My Children.The slow nature of her second album derives from the simplicity found in each track. With most tracks comprising largely of delicate vocals and the mellow strumming of guitar, the album does not stray far from Paul's distinct, dulcet sound.
However, despite the sound not differing largely from her debut, each track on At The Party... presents a distinct purpose, yet when considered as an album as a whole each track seamlessly melts into one. Album opener and lead single "At the Party" sets the perfect tone for what is to come. Touching on themes of self-navigation and escaping the comfort of family and friends, it's a quintessentially sounding Black Belt Eagle Scout track: fuzzy electric guitar licks coupled with booming drums and ethereal vocals, whereas "Half Colored Hair", arguably one of the strongest tracks on the album, is a tender, sparse love poem. The hook consists of Paul gently singing: "I never knew I liked half-coloured hair so much", an intimate, affecting recognition of love.
"You're Me and I'm You" closes the album and seems to be a contemplative reflection on Black Belt Eagle Scout's sense of belonging and the similarities between her and her mum: "Just like you / She is my mum". The contentment heard in this track conveys a sense of complete closure to the listener, and concludes the record beautifully.
Get the Best Fit take on the week in music direct to your inbox every Friday