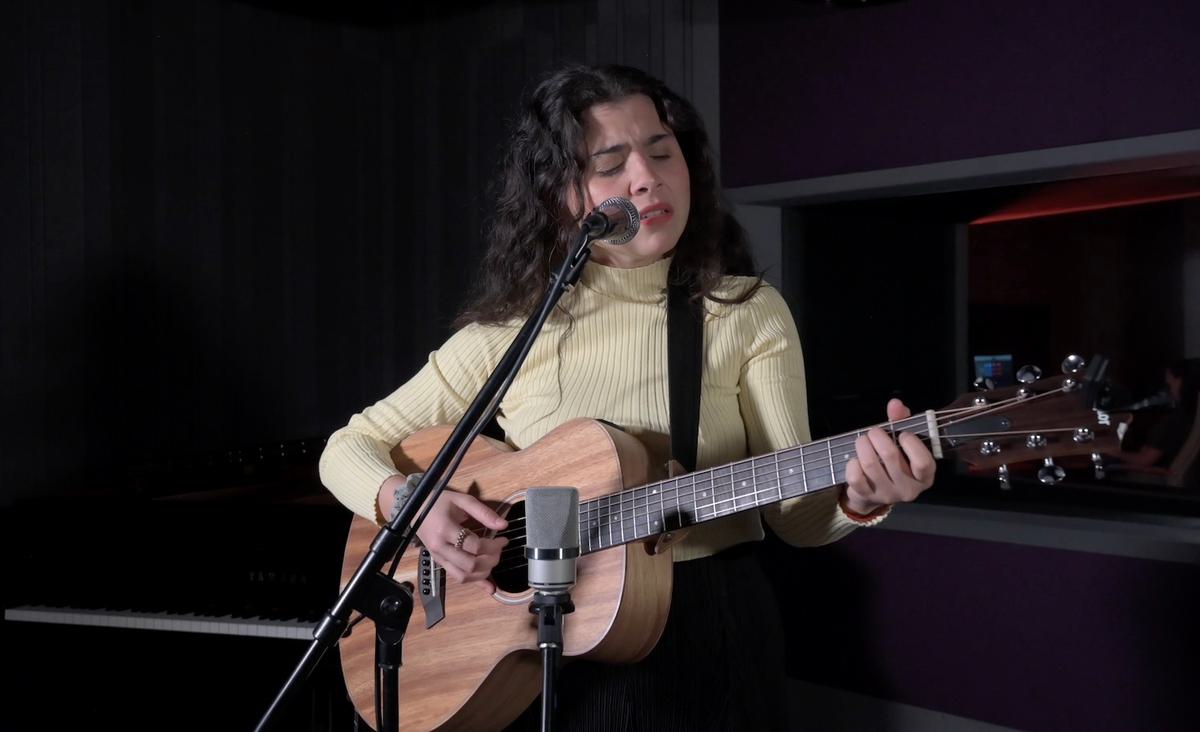 Watch Silvana Estrada cover Manu Chao's "Clandestino" live in session for Best Fit
2022 Best New Artist Latin Grammy winner Silvana Estrada performs a cover of Manu Chao's "Clandestino" live in session exclusively for The Line of Best Fit in partnership with Crouch End Studios.
The Mexican singer/songwriter, who has collaborated with the likes of AURORA, Andrew Bird, Helado Negro, Devendra Banhart, and more, tells Best Fit of her cover choice: "These words from Manu Chao that tell the story of a migrant touched my heart and with my voice I began to search for that sound of old music that sounds like a yearning. I found myself inside an universal and migrant cry, naturally I changed the lyrics, without thinking I said "Clandestina" instead of "Clandestino" and thus singing the song I knew that I had found myself within it. Migration is a subject that has always moved my soul. That act full of hope and strength, leaving the beloved land in search of a promised land, the generosity of leaving everything and imagining a better future."
Estrada's cover of "Clandestino" follows her May single "Milagro y Desastre". Her debut album Marchita arrived in January 2022, and she tied with Angela Alvarez for the Best New Artist Award at the 2022 Latin Grammy's.