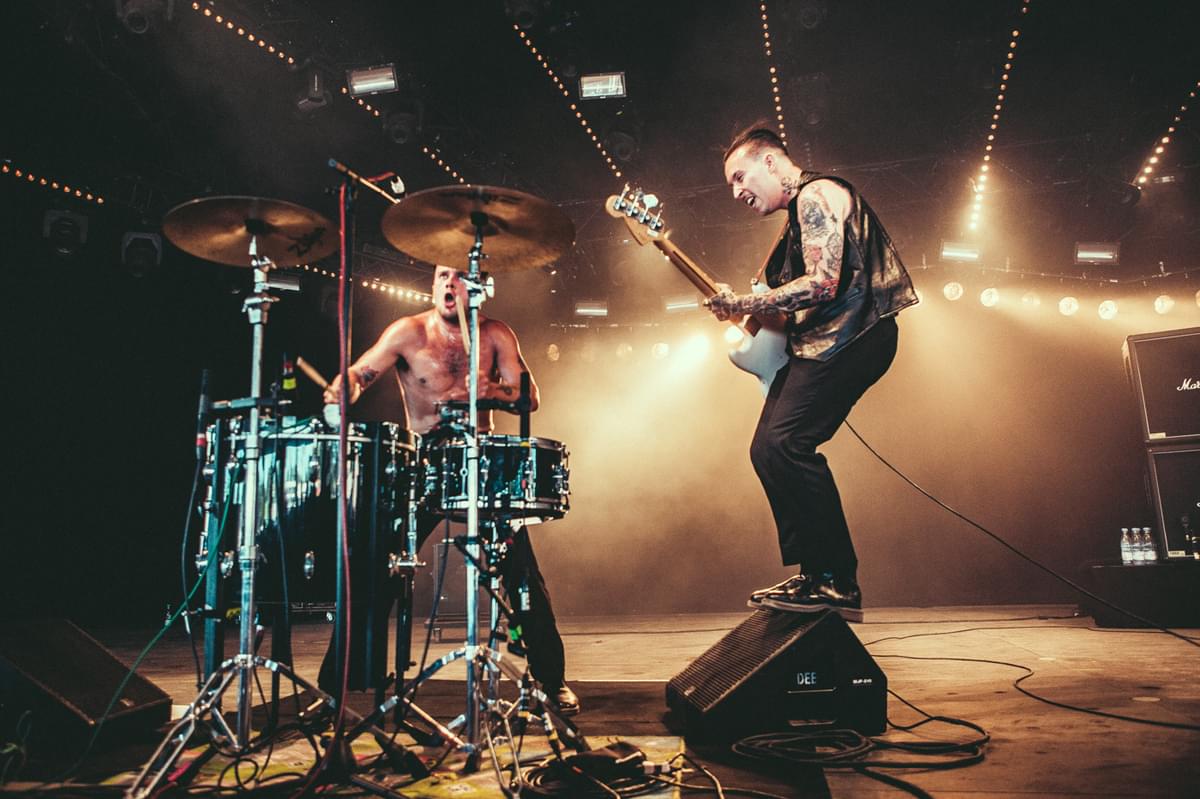 Slaves confirm return and change name to SOFT PLAY
Slaves have announced their return to music, and have also revealed that they're changing their name to SOFT PLAY.
Slaves, aka Isaac Holman and Laurie Vincent, haven't released new music together since 2019's The Velvet Ditch EP, but in a new statement on socials this afternoon (9 December), the duo announced that they're picking "up where we left off", and will be called SOFT PLAY going forward.
"When we called our band Slaves, it was intended solely as a reference to the grind of day to day life," the duo wrote. "As younger men, we responded to criticism of the name from a place of fear and defensiveness. Feeling backed into a corner, our own pride caused us to fight for a name we weren't even sure we wanted anymore. It felt at times as if our band name had defined us and we were scared of what might happen if we changed it."
They continued, "However, we now recognise that our original intent doesn't change the fact that the name Slaves is an issue. In this day and age we believe it is very important that people change and make improvements no matter how far down the line they are. The name doesn't represent who we are as people or what our music stands for any longer. We want to sincerely apologise to anyone we've offended."
As well as writing that their "music is for anyone and everyone," the duo explained they're "very happy to be back together again," and announced that their new name going forward is SOFT PLAY.
December 9, 2022
Get the Best Fit take on the week in music direct to your inbox every Friday