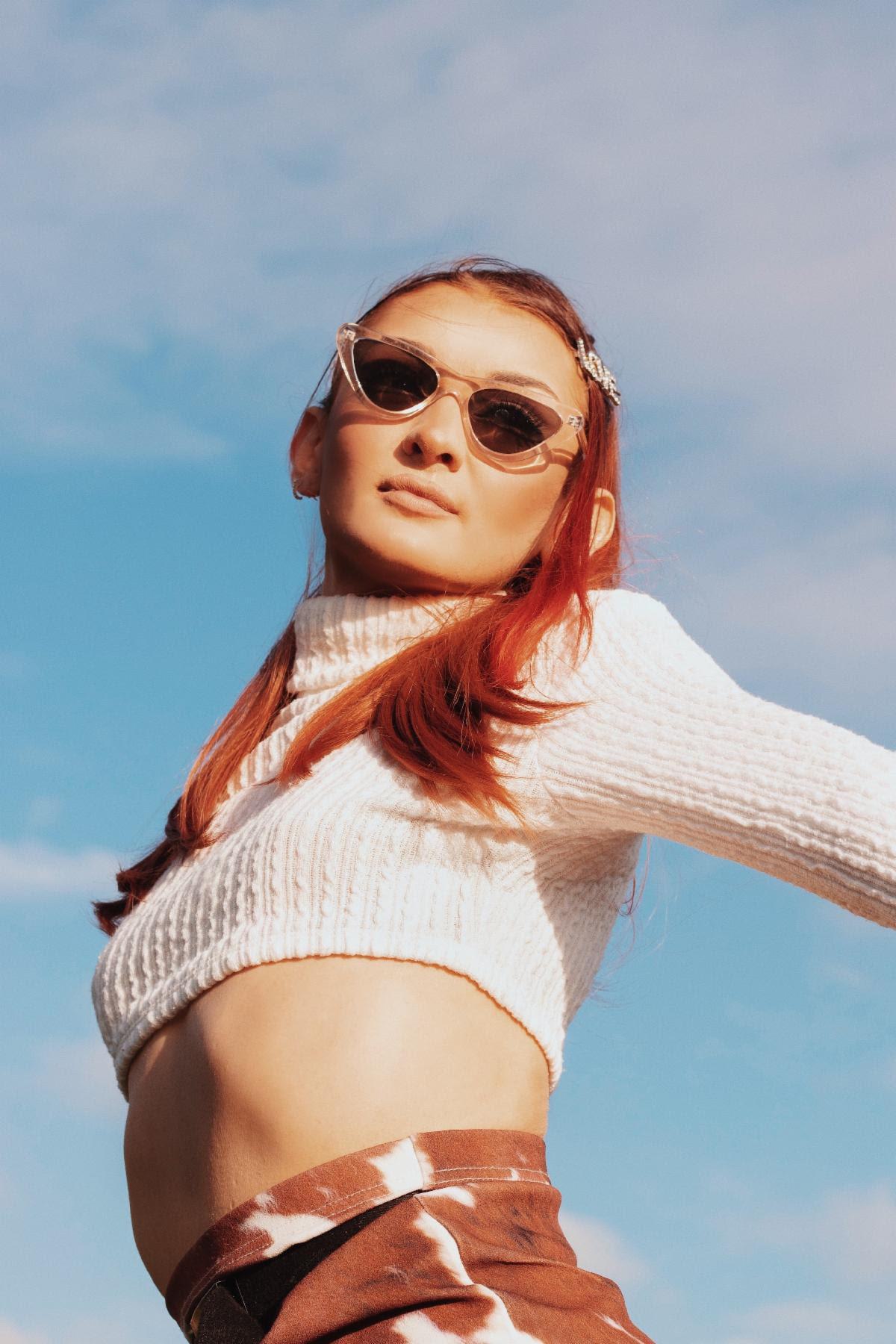 Sex Education star Anthony Lexa releases her brand new single, "Early Nights"
Anthony Lexa – the new lead star in the final season of Sex Education, as part of the first trans couple on the series – launches her new single, "Early Nights".
"Early Nights" is produced by Mark Elliott (Orla Gartland, FIZZ, Greta Isaac), and sees Lexa craving a stable relationship away from the fetishisation she experiences from men as a trans woman.
""Early Nights" is an alt-pop bop to get the sad girls who crave healthy relationships dancing. It was written after becoming fed up of being fetishised by men, and feeling like a wholesome, stable relationship was unattainable for me as a trans woman. I was bored of being a secret or a midnight booty call, when all I really craved was an early night and someone to do the dishes for me," she elaborates.
Growing up nestled in the UK countryside in rural Devon, Anthony often felt isolated, and without the queer or trans representation she later discovered she was desperately craving. Now 23 years old, Anthony is determined to embody the representation she wished she'd had, and her role as Abbi in the fourth and final season of Sex Education is a monumental moment for the trans community, and especially for trans women, as she explains it to be "the art I would have only dreamed of seeing in the media when I was growing up". Anthony's intentions with her music are also just that - being a public, vocal and proud trans woman "that will hopefully make a lot of young people feel represented".
"Early Night" is out now.