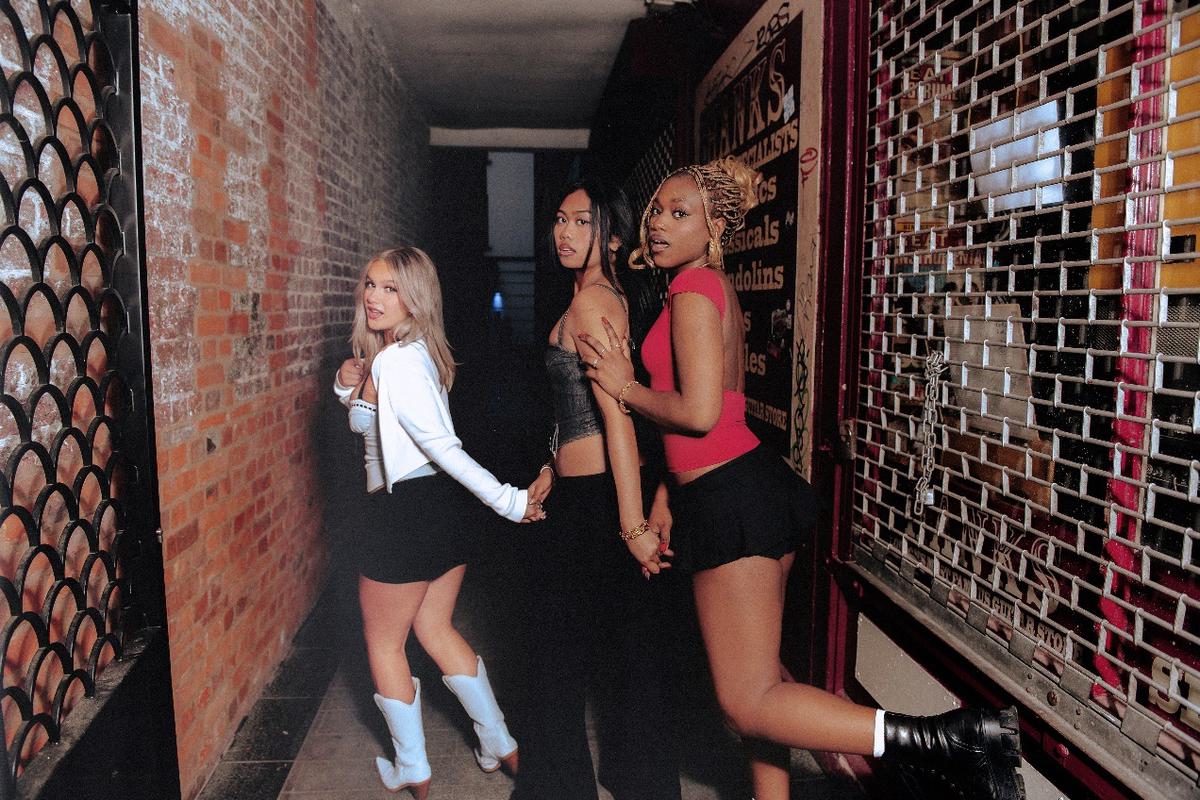 Say Now (FKA. needanamebro) share new single, "S.I.N.G.L.E"
The UK's newest group Say Now – AKA Amelia Onuorah, Maddie Haynes, and Yssy Salvanera – release "S.I.N.G.L.E" as their first single under their new moniker.
Written by the band alongside Pablo Bowman, Nick Gale (Charli XCX, Dua Lipa) and Rick Boardman (venbee, Anne-Marie), "S.I.N.G.L.E" (Stress Is Now Gone, Life's Easier) forms another window into the blossoming world of Say Now.
"S.I.N.G.L.E is about leaving negativity in the past, being stress free and coming out stronger the other side", share the band. "We hope anyone who listens to it feels empowered and hopeful for the future."

Rather than wait to release original music whilst coming up with their name, Say Now have shared a string of tracks over the past six months that showcased both their versatility and honied harmonies; from "Better Love" (co-written with Låpsley), to "Not A Lot Left To Say" and the Issey Cross-penned "Netflix (Better Now Without You)".
Originally signed as a duo in 2021, Amelia and Yssy created needanamebro - a social handle which also served as temporary moniker whilst they searched for a third member and a name. Eventually, they met Maddie via social media and she joined in 2022, completing the line-up. Ever since, fans have witnessed the girls' journey from impromptu performances in car parks and underground stations to studio sessions, dance rehearsals, moving in together and later settling on their name.
The band explain: "To us, Say Now is all about speaking truth, saying what you feel and being unapologetically you. We want to inspire people not only to live in their truth but to not hold back! Say (it) Now!"
"S.I.N.G.L.E" is out now via Atlantic Records.