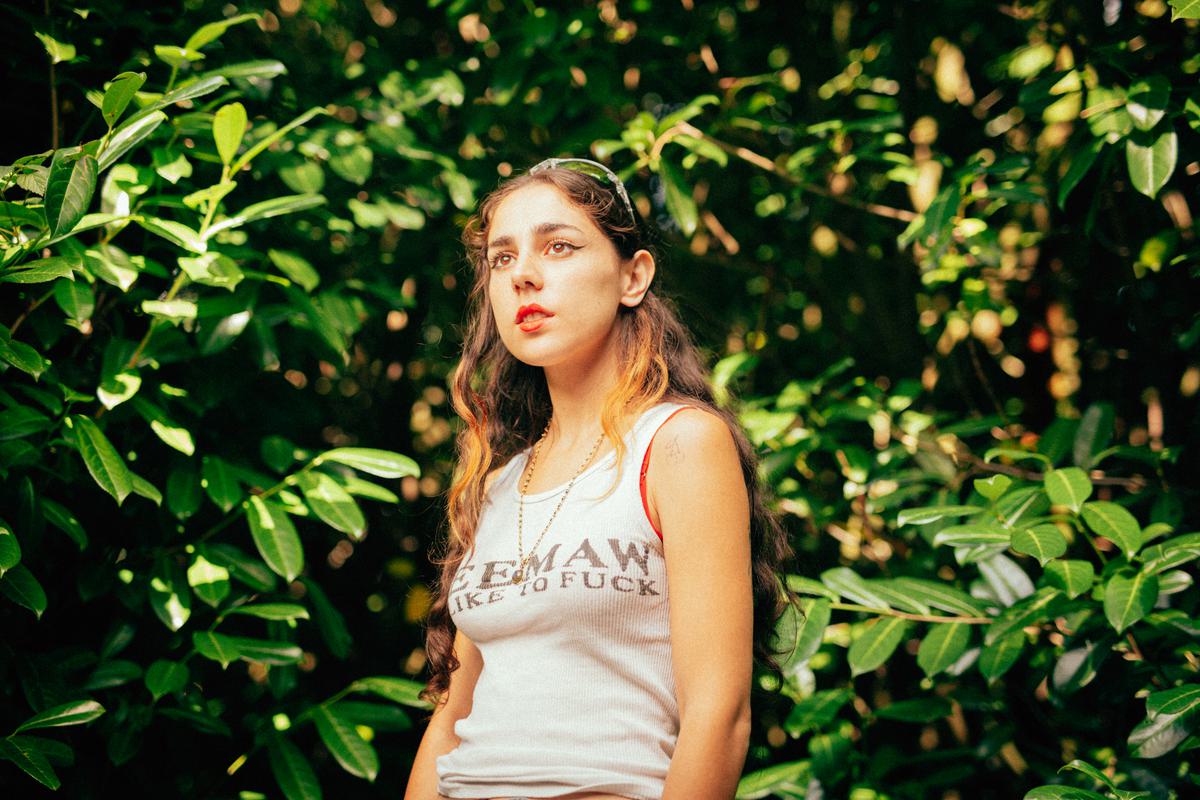 Watch Samia cover The Magnetic Fields for Best Fit's secret sessions at End of the Road
Ahead of her set at End of the Road Festival this past weekend, Samia played a Best Fit secret session and tackled "Born on a Train" by The Magnetic Fields as part of her set.
The song – taken from the band's 1994 album The Charm of the Highway Strip – was also famously covered by Arcade Fire for a KCRW session, and released in a studio version by Samia back in early 2022. Watch her performance from Saturday afternoon below.
Samia joined the likes of Angel Olsen, Future Islands, Kara Jackson, Caitlin Rose and The Anchoress who all played for Best Fit's Secret Sessions this weekend. The sessions have become a key part of End of the Road each year, bringing together artists from across the line-up in a series of short sets, exlusive cover, collaborations, and live interviews and Q&As.
Past guests in the secret sessions have included Lucy Dacus, Wilco's Jeff Tweedy, Kurt Vile, Moses Sumney, Alex Cameron, Laura Marling, Patti Smith, and Frightened Rabbit - who played a now iconic version of "The Modern Leper".