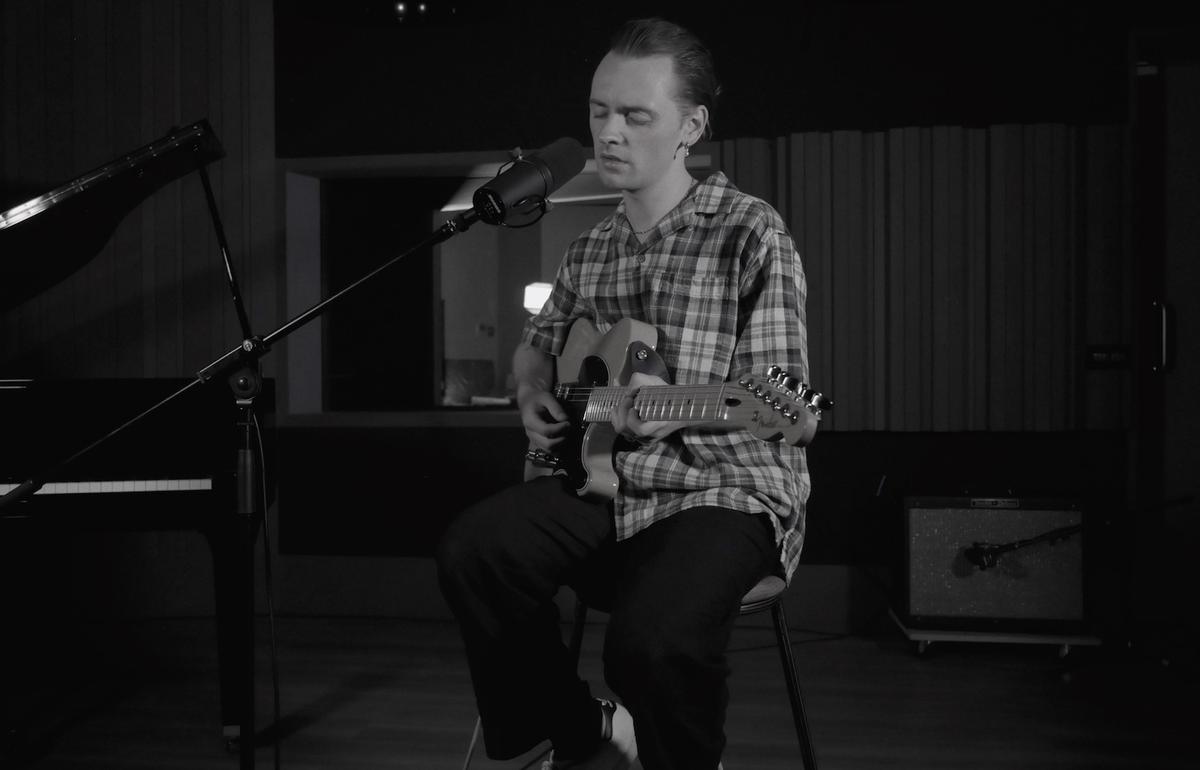 Puma Blue covers Citizen Cope live in session for Best Fit
South London-born, Atlanta-based singer/songwriter Puma Blue - the alias of Jacob Allen - performs a cover of Citizen Cope's "Sideways" live in session exclusively for Best Fit at Crouch End Studios.
""Sideways" was one of the earliest songs I remember learning on guitar, about 15 years ago when I was first teaching myself how to play," Allen tells Best Fit of his cover choice. "There's a beauty to how simple it is. I was put onto Citizen Cope by some older boys I knew, and I was drawn to the darkness of that song in particular. I chose to revisit it now, all these years later on a borrowed guitar, because after experiencing a painful change in my life I found the lyrics were resonating with me again. More than they did when I first heard them."
The new live session follows the release of Puma Blue's second album, Holy Waters, which arrived in September. Allen and his band will play some shows across North America throughout November. Visit pumablue.com for more information.