Oh those cruel folk over at Field Day festival. Every year they do this to us, distracting us with a flurry of amazing acts while we all the pretend to be blissfully unaware that it would not be humanly possible to catch them all. But each and every time we come crawling back for more; just hoping that we'll be able to leg it from Friends to Savages, and not be too drunk later on in the day to still recall Grimes' set.
Alas, not to worry, as Best Fit are on hand to walk you through the toughest of the day's decisions. And no, we don't mean "Pieminister or paella for lunch?" Check out our printer-friendly Field Day Clash Finder below.
Here's our hourly rundown of the day and where you're likely to find us. But if you disagree with us, don't hold it in or go unheard. Feel free to let us know who or what we've missed out either on Twitter or via the Comments section below.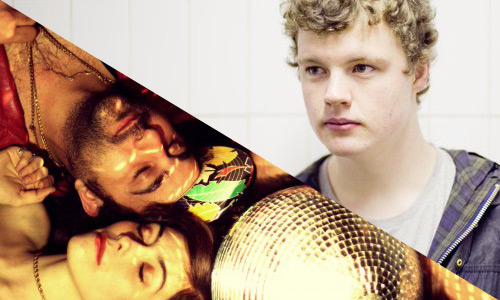 1pm – 2pm
Friends v Koreless
You know that common saying "The early riser gets the awesome buzz band"? No, does that not exist? Well it does now, coined for this very occasion. And the first few people crammed into the Shacklewell tent will be rewarded with a rather intimate offering from Brooklyn's sassy cats Friends. But for all those still on the adrenalin high from the night before, head over to Koreless for some earth-shaking dub.
BEST FIT VERDICT: Friends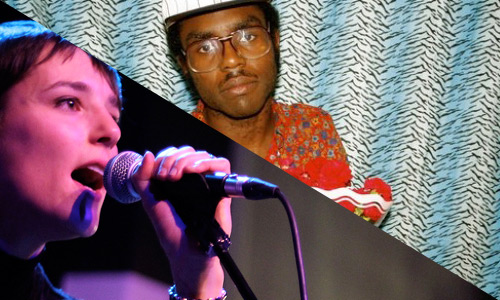 2pm – 3pm
Savages v Blood Orange
Another tricky early clash: neu-goth upstarts Savages and the ever-stellar Blood Orange. Demand is so high at the moment for the London-based femmes that you may be forced to miss out if you come late. But few could be better to settle for than Dev Hynes.
BEST FIT VERDICT: Savages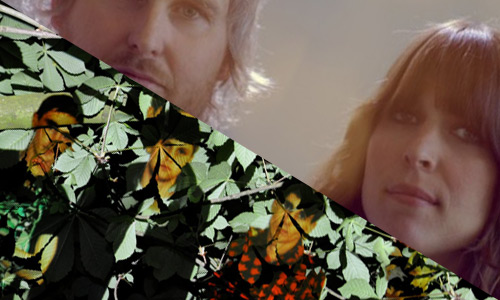 3pm – 4pm
Peaking Lights v Outfit
One of a couple of cool-husband-and-wife acts playing the fest (and seeing as Tennis aren't on the bill, we can surely say the best from North America), Peaking Lights return to the UK showcasing material from their new album due out later in June. But it has to be Best Fit faves Outfit that steal this time slot, who just released their new EP and must surely be in an equally celebratory mood.
BEST FIT VERDICT: Outfit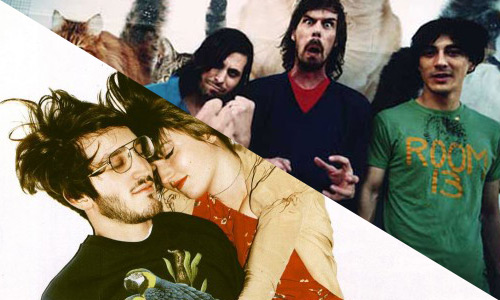 4pm – 5pm
Liars v Summer Camp
Another new album and new EP head-to-head, Summer Camp cross over with experimental three-piece Liars. While Liars' new electronically-tinged album isn't as intense as their earlier output, their show is undoubtedly going to be as blistering as ever. But we here at Best Fit are interested in what new numbers Elizabeth and Jeremy have in store for us.
BEST FIT VERDICT: Summer Camp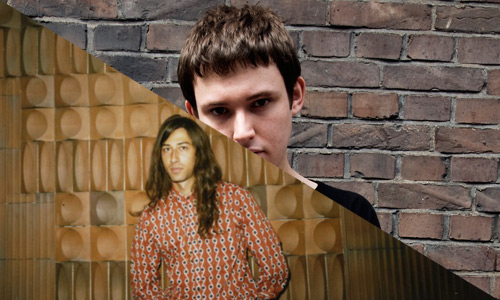 5pm – 6pm
Hudson Mohawke v Kindness
Oh did our eyes want to read "DJ set" when this clash popped up. We wanted our sight to have mistaken us when we conversely read that it was in fact a Hudson Mohawke 'LIVE SET', because we know that we'd feel a little less disheartened about missing it when we inevitably have to opt for the futuro-funkster that is Kindness.
BEST FIT VERDICT: Kindness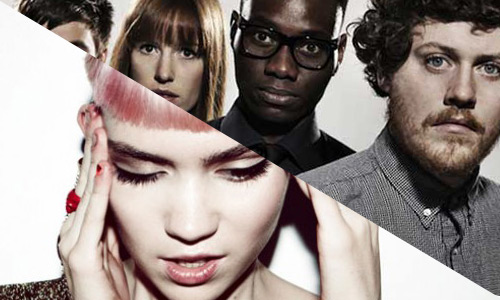 6pm – 7pm
Grimes v Metronomy
Poor Metronomy, there was always one unlucky band that had to try to compete against Grimes and it's just unfortunate pot-luck that it has to be them. They'll give as good as it gets though, but we're more excited about what kind of crazy headwear the Canadian electro maestro is going to wear.
BEST FIT VERDICT: Grimes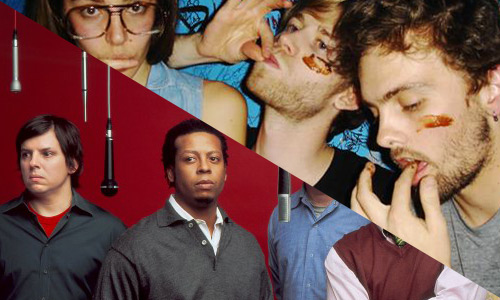 7pm – 8pm
Tortoise v Chairlift
Dream-pop duo Chairlift face up against American post-rock veterans Tortoise. Both perfect for the sunset slot they occupy, each will definitely provide a blissfully chilled out tonic for all those starting to feel the heat exhaustion. We can't envision how we'll be feeling then, but right now heading over to see the former headlining the Red Bull Music Academy stage seems a pretty good idea to us.
BEST FIT VERDICT: Chairlift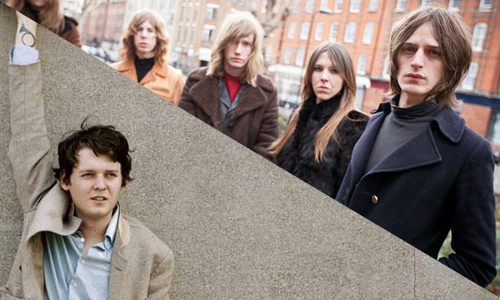 8pm – 9pm
Beirut v TOY
Beirut will no doubt attract the masses for this one and with good reason, they do put on a flawlessly uplifting live show. But if you happen to stumble upon TOY, you're also just as sure to fall in love with the psychedelic bliss on display. Just as long as nobody tells you that three of them used to be in Joe Lean and the Jing Jang Jong.
BEST FIT VERDICT: TOY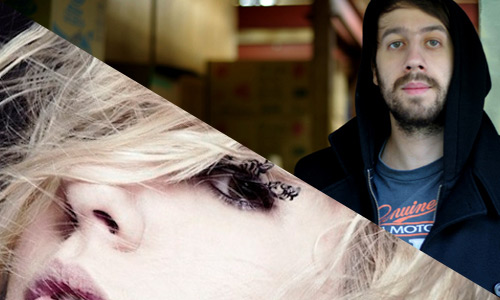 9pm – 10pm
Gold Panda v Austra
We like Austra. We really, really do. And we hope she doesn't take it personally but there are very few acts that would stop us from missing a late-night Gold Panda set. Oh and we hear Derwin could be playing some new stuff too…
BEST FIT VERDICT: Gold Panda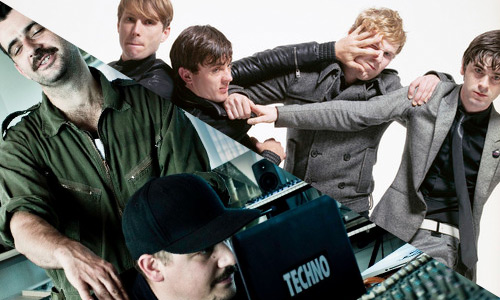 10pm – 11pm
Franz Ferdinand v Modeselektor
Now may perhaps be the hardest decision, but for all the wrong reasons. No matter how much you plan and plot ahead of the event, by the last act all these good intentions are blown out the water. You may bump into us slouched on the grass overlooking the Franz Ferdinand on the Main Stage, getting nostalgic about 'Take Me Out' (the song, not the TV show) or you could find us at Modeselektor, trying to keep the party going throughout the night.
BEST FIT VERDICT: We'll let fate decide.
Let us know who you're looking forward to catching live in the comments section below. I guess if worse comes to worse, just stand between two stages and that's your own personal remix mash-up, right?