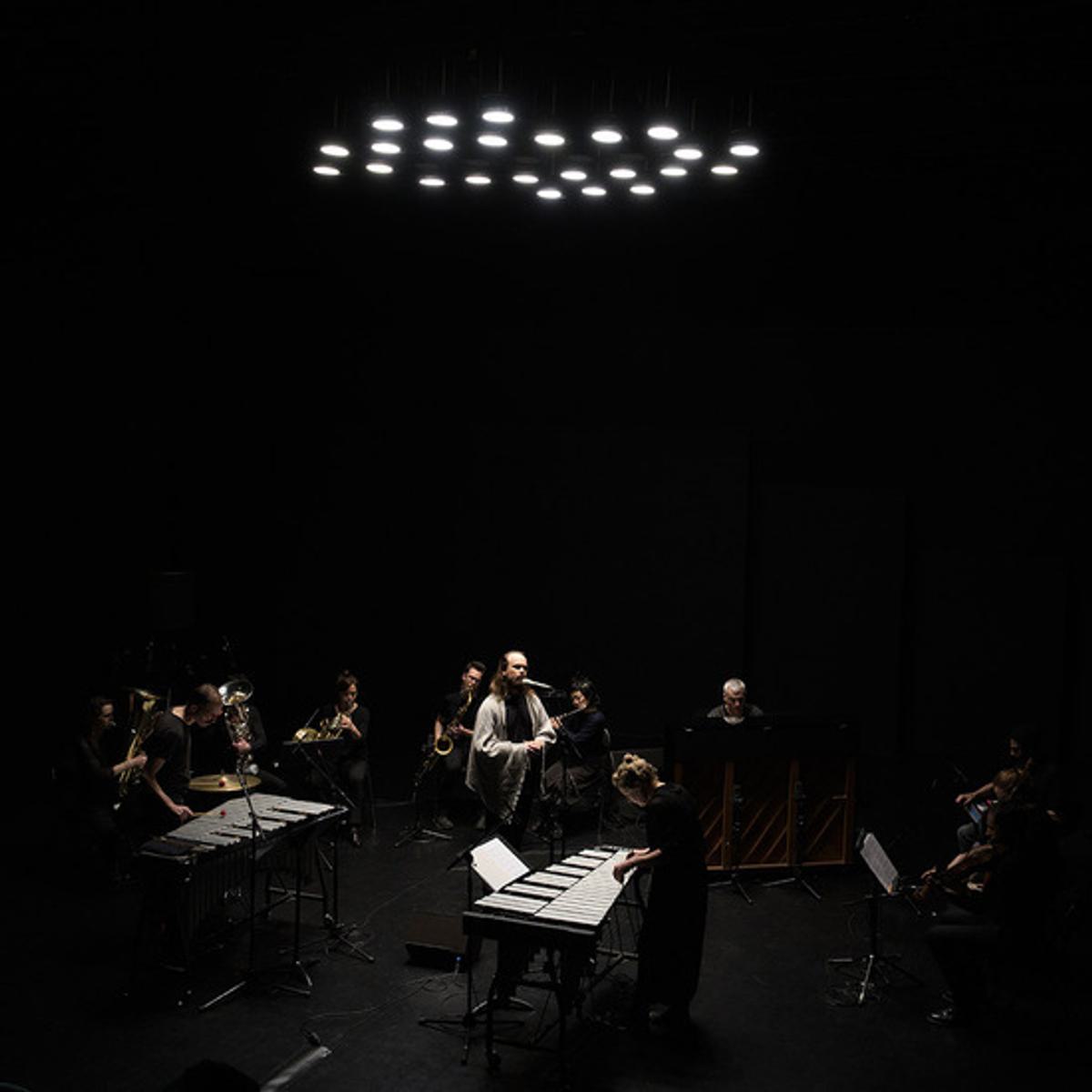 Peter Broderick unveils previously unreleased Arthur Russell track, "Give It to the Sky"
Esteemed musician and composer Peter Broderick shares a previously unreleased track from the legendary musical treasure troves of Arthur Russell, performed with the French 12-piece group, Ensemble 0.
""Give It to the Sky" is a song by Arthur Russell which, until this day, has never been released before. I first came across it while doing audio restoration work on material from Arthur's archives for the album Iowa Dream," Broderick says.
"It was one of the many songs that didn't make the cut. But I fell in love with it nonetheless, and was very humbled when the estate of Arthur Russell gave us their blessing to work with it and, ultimately, premiere it to the world. Working with Ensemble 0 on this piece has been one of the highlights of my musical career up to this point. It's an immense honour to bring this song to the public in this way."
Alongside the studio recording, they share a stunning live performance of "Give It to the Sky" filmed by Vincent Moon, founder of La Blogothèque, shot earlier this year at a theatre in the small town of Pau in South West France.
Erased Tapes will release the album Give It to the Sky: Arthur Russell's Tower of Meaning Expanded by Peter Broderick & Ensemble 0; a complete re-recording of Russell's epic minimalist orchestral composition originally released in 1983. The record includes unreleased tracks by Russell which have been restored and re-recorded, resulting in an 80-minute reanimation that threads several lost songs into a meticulous and gorgeous rendering. The album was recorded live as a group in a small theatre in the Southwest of France with minimal overdubs.

Give It to the Sky: Arthur Russell's Tower of Meaning Expanded, is set for release on 6 October via Erased Tapes.