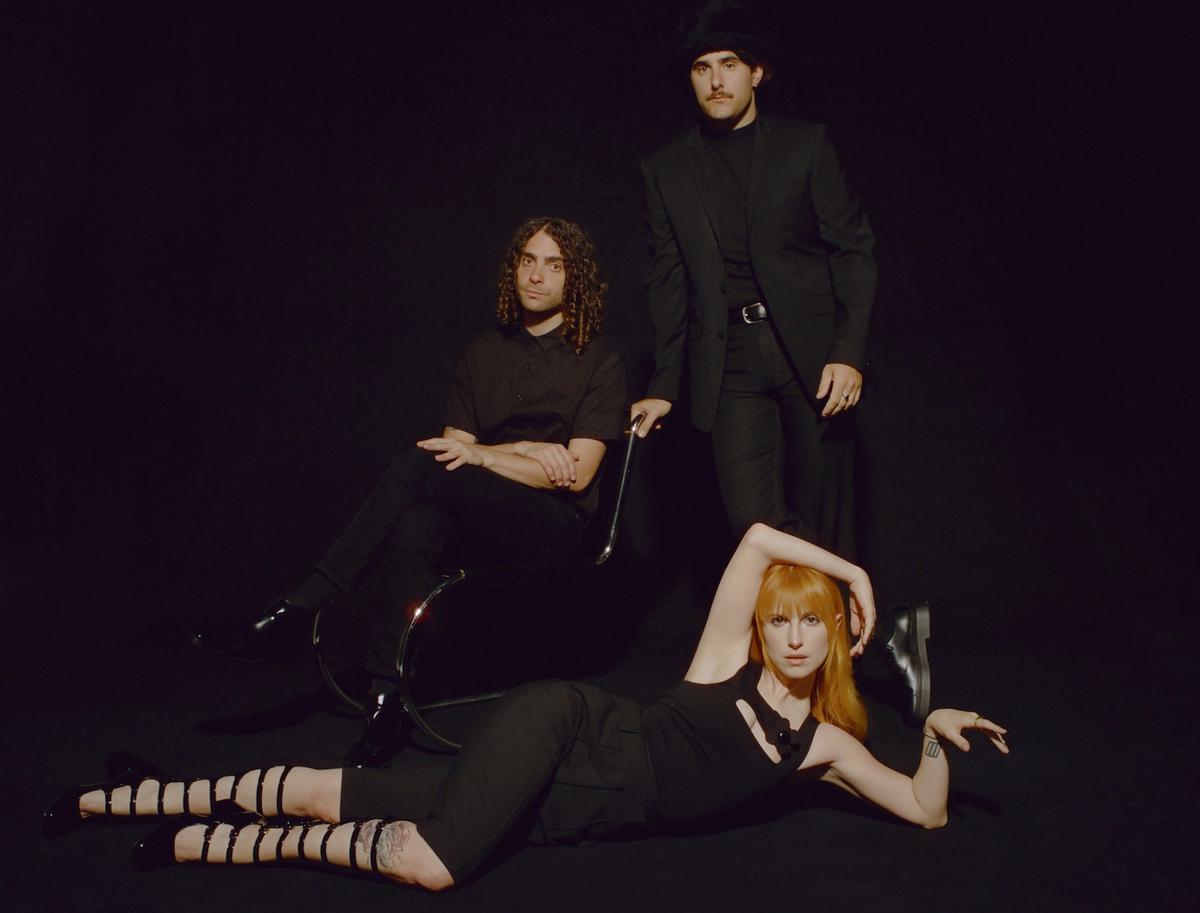 Paramore pull out of BBC Radio 1 Live Lounge performance after final show of their UK tour
Ahead of appearing in the Live Lounge on Tuesday (25 April), Paramore have had to pull their performance.
Paramore wrapped up their UK/EI tour last night (23 April) with a second sold-out show at The O2.
After the release of After Laughter, the band took time away for personal reasons and to reconnect with themselves after decades spent on the road. This run of shows was their first time back in the UK in five years.
Following on from the tour, they were scheduled to perform in BBC Radio 1's Live Lounge, but in a statement from BBC Radio 1, it has been announced that Paramore have cancelled their performance due to "personal reasons". When they were in London in support of After Laughter, they performed a cover of Drake's "Passionfruit" as their cover in the Live Lounge.
Update on Paramore's Live Lounge (25th April). pic.twitter.com/oOm4Yrj6lb

— BBC Radio 1 (@BBCR1) April 24, 2023
At last night's show, Hayley Williams told the crowd that the band were already planning their return to the UK after having been away for so long.
She was also joined on stage by Kele Okereke from Bloc Party, to sing a stripped back version of "Blue Light" from Bloc Party's debut album. This was clearly a special moment for her – after citing that Bloc Party were the number one influence for their latest album This Is Why – as she shook her head and said "I can't believe this", in the lead up to the chorus, and did a happy dance and bowed down to Okereke after the song finished.
Hayley singing Blue Light with Kele tonight was The Moment. Beyond beautiful 💙 pic.twitter.com/zVKjg4JNDM

— alice (she/her/hi) (@AliceYarr) April 24, 2023
Paramore's latest album This Is Why is out now. Bloc Party returned on 21 April with "High Life" – their first new music of 2023.