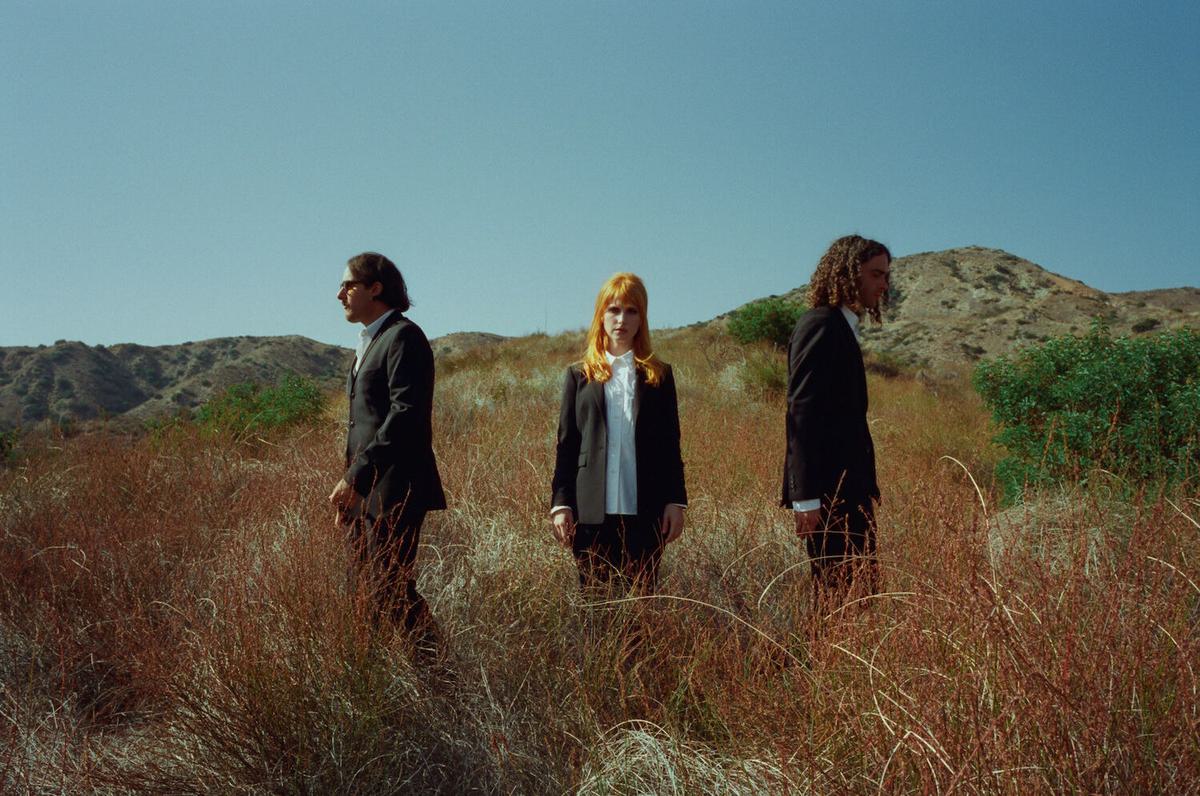 Paramore post cryptic video teasing a new This Is Why release
Paramore have sent fans into a frenzy by posting a cryptic video to their socials, which appears to tease dates for some kind of a new release, with the first landing on the one year anniversary of This Is Why.
Yesterday evening, Paramore took to their socials to share a video on an iPhone note with the title: "Re: This Is Why". Following this, the note reveals three dates, each with an almost-anagram version of the title which references the band's sixth studio album, This Is Why.
If taken literally, the note alludes to something else called "This Is Why" being released on Thursday (28 September), which is the one year anniversary of the album's announcement, with "Why Is This?" following on 2 October, and "Is This Why?" finally being shared on 6 October.
Paramore have shared footage of themselves in the studio recently, so these forthcoming dates could signify a deluxe edition of the album, perhaps some B-sides, or a brand new EP. Luckily there are only two short days that need to pass before we're given the first real snippet of information.

September 25, 2023
Fans have highlighted the humour in Paramore posting cryptic videos, because when they were in the run up to announcing This Is Why, not many fans were able to correctly decode the clues.
Title track "This Is Why" marked the lead single from Paramore's first album in over five years, and arrived with a video directed by Turnstile's Brendan Yates. Their sixth studio album followed 2017's After Laughter. Speaking of the release, Hayley Williams said: "It summarises the plethora of ridiculous emotions, the rollercoaster of being alive in 2022, having survived even just the last three or four years. You'd think after a global pandemic of fucking biblical proportions and the impending doom of a dying planet, that humans would have found it deep within themselves to be kinder or more empathetic or something."

okay so

- the discord is real and it's chaotic
- blank was their new pfps yesterday (the 7th)

so we now have wr0ng, LA and start spreading the news plus 2 blank spaces.. paramore is making my head spin pic.twitter.com/Y5l9taa8Wv

— Dillon (@gooniesbarrett) September 8, 2022
Types of This Is Why. #paramore #hayleywilliams #tayloryork #zacfarro pic.twitter.com/Uk9N2UN9nc

— Hayley Williams of Fanpage (@yelyeahhayleyy) September 25, 2023
Paramore are yet to share any further information about the forthcoming dates.