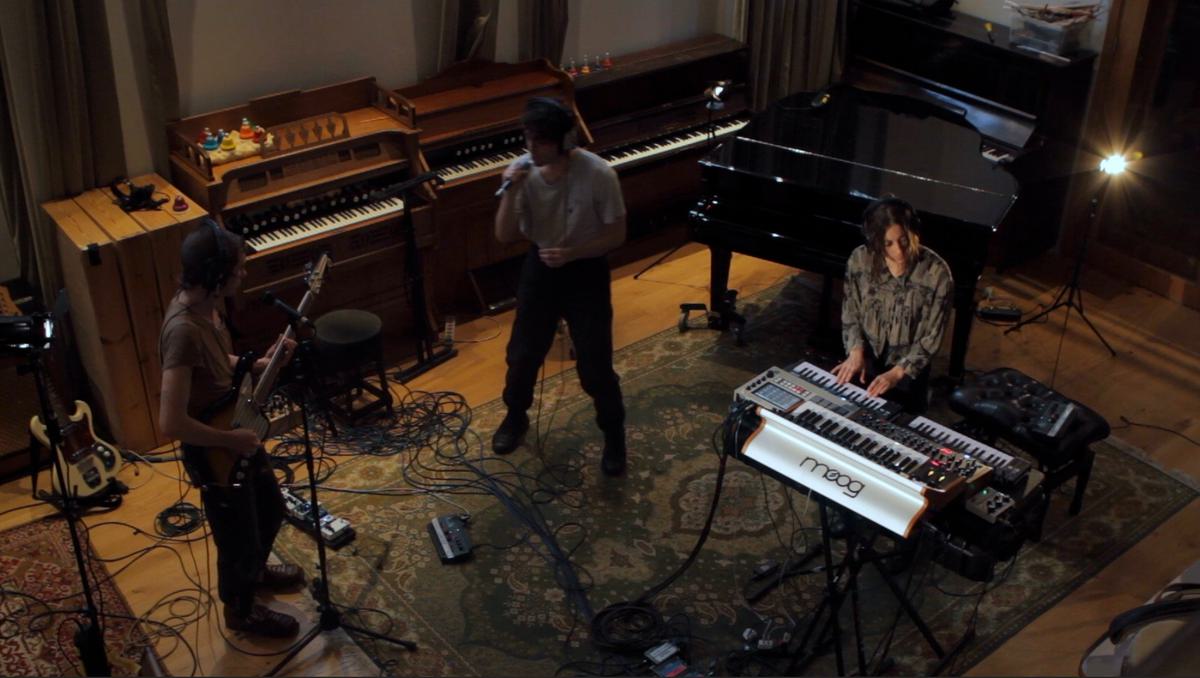 Watch Nation of Language live in session at Sigur Rós' studio in Iceland
Brooklyn trio Nation of Language joined us in Iceland earlier this month – during their appearance at Iceland Airwaves – for a special session recording of new single "From The Hill".
Teaming up with Record in Iceland for the film, we headed to the legendary Sundlaugin, a studio in the town of Mosfellsbær, better known for being the recording and rehearsal location of Sigur Rós.

Record in Iceland is a refund programme offered by Iceland's Ministry of Culture and Business Affairs that gives anyone who records their music in Iceland a 25% refund on all recording costs incurred in Iceland. All you need to do is submit the total cost related to your recording – including travel, accommodation, wages and even post-production like mixing and mastering. The refund will go through in the following quarter. It's that easy – and makes Iceland the smart and easy choice for anyone wanting to find an inspiring location to record their next album.
"From the Hill reflects on "times when friendships fall apart over romantic entanglement, accompanied by the sensation that you're somehow watching it happen from above with a more zoomed-out perspective," explains Nation of Language singer Ian Devaney. "It can feel at times like certain parts of life are a story with which you're just following along - the characters enter, they play their role, and then they leave. Often it'll feel sudden and catch you off guard, and other times you're able to see that it's the only way things could have played out despite what you may have wanted."
The song is part of a 7" dropping on 9 December, which will include vinyl exclusive track "Ground Control". The band kick off the UK leg of their world tour today, hitting Brighton, with dates to follow in Bristol (22/11), London (24/11), Birmingham (26/11), Newcastle (27/11), Edinburgh (29/11), Glasgow (30/11), Manchester (1/12) and Liverpool (2/12), before wrapping up in Dublin (3/13).