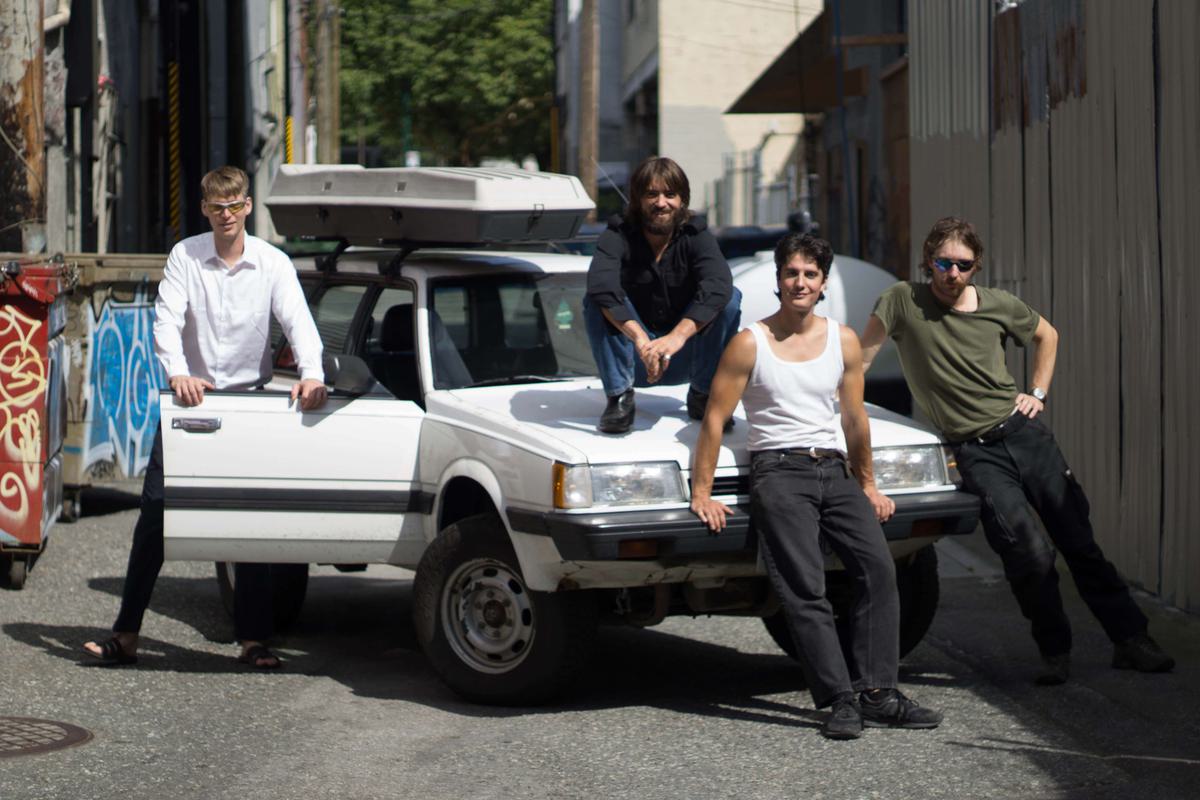 Mock Media (Crack Cloud, N0V3L + Pottery members) announce debut album, Mock Media II
Mock Media, the new Canadian supergroup comprised of Garnet Aronyk of Crack Cloud, Bennett Smith of N0V3L, Austin Boylan of Pottery and Evan Aesen of Painted Fruits, announce their captivating debut album, Mock Media II.
To celebrate the album announcement, they share the new single "Madness" with a live video, which confidently vaults from skittish noise punk into a zany country rock anthem, the stylistic choices mediating a greater narrative on the threshold between order and chaos.
Of the track, Evan Aesen says: "It's just looking at human history, because it's been so terrible in a lot of ways. How civilized we normally are, it just takes the drop of a coin and it can turn into something real bad. And we're always kind of teetering on the edge of that. People in their own lives too: you can hit rock bottom pretty quickly, but you can also persevere."

It comes as a follow-up to the recent debut single "Modern Visions", an angular, jolty and rhythmic number on which Aronyk comments: "I think it addresses a common theme through our music. It reflects on trying to understand violence and chaos throughout different corners of the world, and not being overcome by nihilism."
Tracklist:
ILL
Louis Won't Break
Father Of That Crime
Rambo
Modern Visions
Madness
A Reason
Touch The Ground
Get On The Ship

The Weight Is On
Mock Media II is set for release on 17 November via Meat Machine.