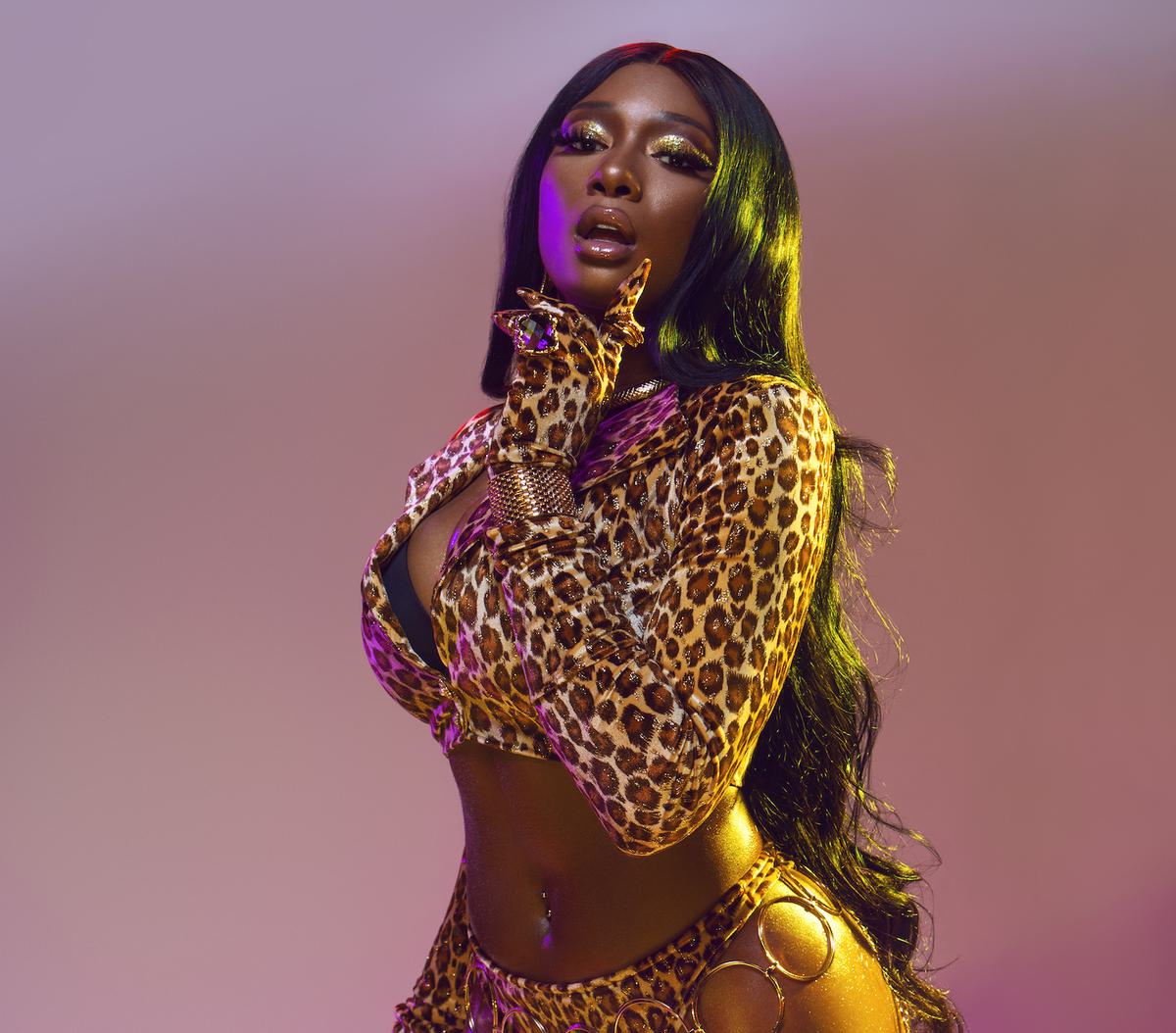 Megan Thee Stallion reflects on joining Beyoncé for "Savage Remix" in Houston
Over the weekend, Megan Thee Stallion joined Beyoncé on stage to give their track "Savage Remix" its live debut in their shared home stage of Houston, Texas.
Megan was due to headline Global Citizen Festival 2023 in New York's Central Park, but pulled out last minute due to being invited to the Renaissance tour by Beyoncé. As she appeared on stage and performed her verse, she could barely contain her excitement.
Now, she's taken to TikTok to reflect on the life-changing moment, screaming: "Bitch, I will never shut up because I got to perform with Beyoncé!". She went on to explain that she hasn't been able to stop crying, because Beyoncé is her idol, and the reason she chose to wear a camo outfit is because "I will go to fucking war behind Beyoncé.
Megan Thee Stallion recounts her weekend in Houston via her TikTok:

"I got on this camo because I will go to fucking war behind Beyoncé." #RENAISSANCEWorldTour pic.twitter.com/wnrKRJYjA4

— BEYONCÉ LEGION (@BeyLegion) September 26, 2023
"I was really trying to hold myself and be like a bad bitch, because I'm still on stage, but when I looked up I was like, 'where the fuck am I?'. I will never not be Beyoncé's number one fan," she continued.
Explaining how Beyoncé has inspired her career, she added: "Me and my momma are such huge fans of Beyoncé. My whole life, I was like, 'I wanna be the rap Beyoncé', and to get the opportunity to get on stage with the woman that I love the woman that is the woman of all women... I was up there with Beyoncé, bitch!"
Back in 2020, Megan Thee Stallion's dropped her EP, SUGA, which featured the track "Savage". Just months after its release, she shocked the world by dropping a remix which featured the one and only, Beyoncé. The remix was also included on her debut album Good News.
Megan Thee Stallion is set to star in the seventh season of Netflix comedy, Big Mouth, which is due to premiere on 20 October.