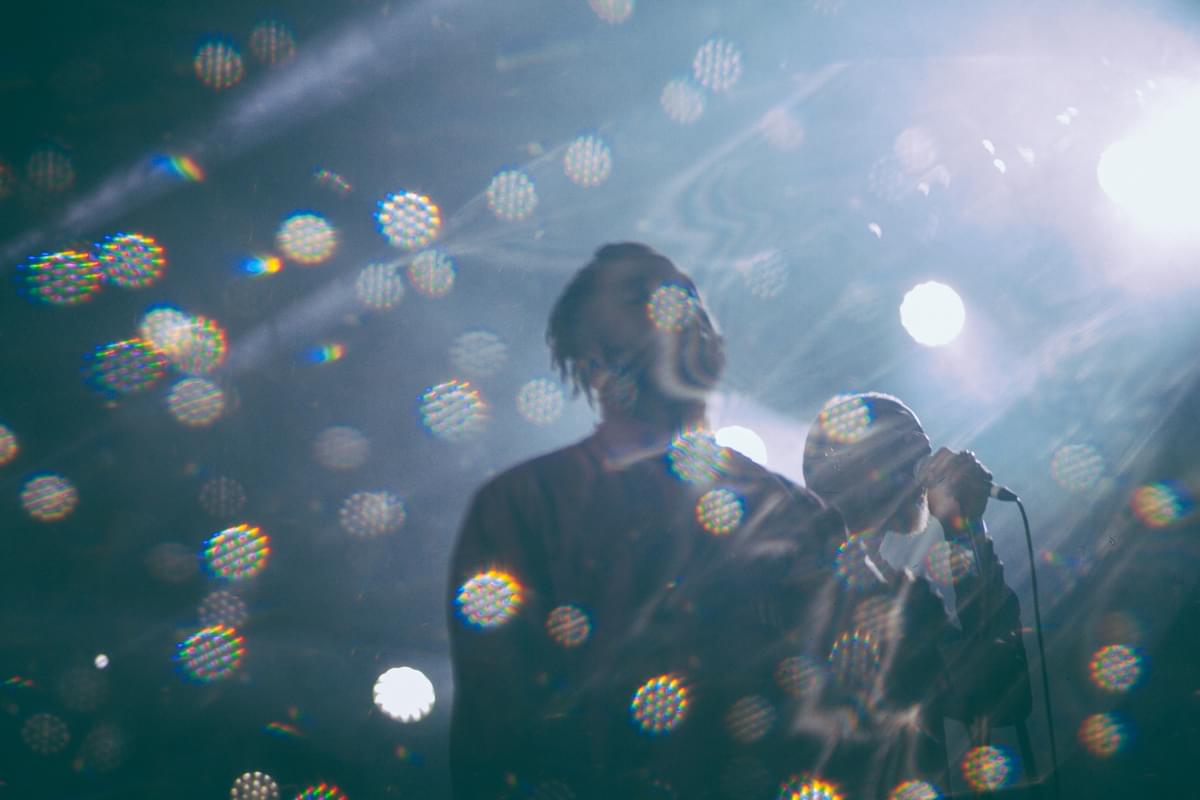 Lots of artists are pulling out of a festival over its ties to the Israeli Embassy
Young Fathers are the latest name to pull out of Pop-Kultur Berlin - which starts today - over its partnership with the Embassy Of Israel in Germany.
August 23, 2017
A number of artists have currently cancelled appearances at the festival, with the Mercury Prize winners the most high profile. Thurston Moore has also released a statement in solidarity with those boycotting the event, and urging Pop-Kultur to rethink its partnership with the embassy.
Annie Goh, Iklan featuring Law Holt, Emel Mathlouthi, Islam Chipsy, and more have also withdrawn from Pop-Kultur 2017.
Pop-Kultur released a statement last week about the cancellations:
"The international BDS (Boycott, Divestment, Sanctions) Movement has identified Pop-Kultur as one of the targets of its global campaign. The goal of the movement is wide-reaching boycott against collaboration with Israeli artists and intellectuals as well as boycott against any artistic performances in Israel."
"We have Israeli artists in our festival programme, just as we have artists from Tunisia, Syria, Russia, Poland, the UK, and other countries. The culture department of the Israeli Embassy in Germany gave us a 500 Euro grant towards travel costs for artists. For this reason, the embassy is listed on our website, as are the rest of our cultural partners."
"The BDS campaign has put an enormous amount of pressure on all the Arabic artists in our lineup. Artists from Germany, other countries in Europe, and the USA have also reported that they have received emails, Facebook comments, or Twitter messages from BDS activists. We therefore assume that all artists or their agents have been or will be contacted. The BDS Movement claims that Pop-Kultur has been 'co-organised' or 'co-financed' by the Israeli state, which is not true."
"We believe that the only way to deal with conflict in this world is through critical discourse and dialogue. As artists and cultural workers, we in particular have the responsibility for building relationships and networks across borders, even if we disagree on certain points."
Pop-Kultur has many partners listed, with funding coming from various institutions (including the EU). Under the separate 'partners' banner are a range of organisations, the Israeli Embassy being one of them.
In related news, Radiohead recently resisted repeated calls from campaigners to axe a show in Israel - it went ahead in July with frontman Thom Yorke commenting that "a lot was said about this, but in the end we played some music."
Get the Best Fit take on the week in music direct to your inbox every Friday