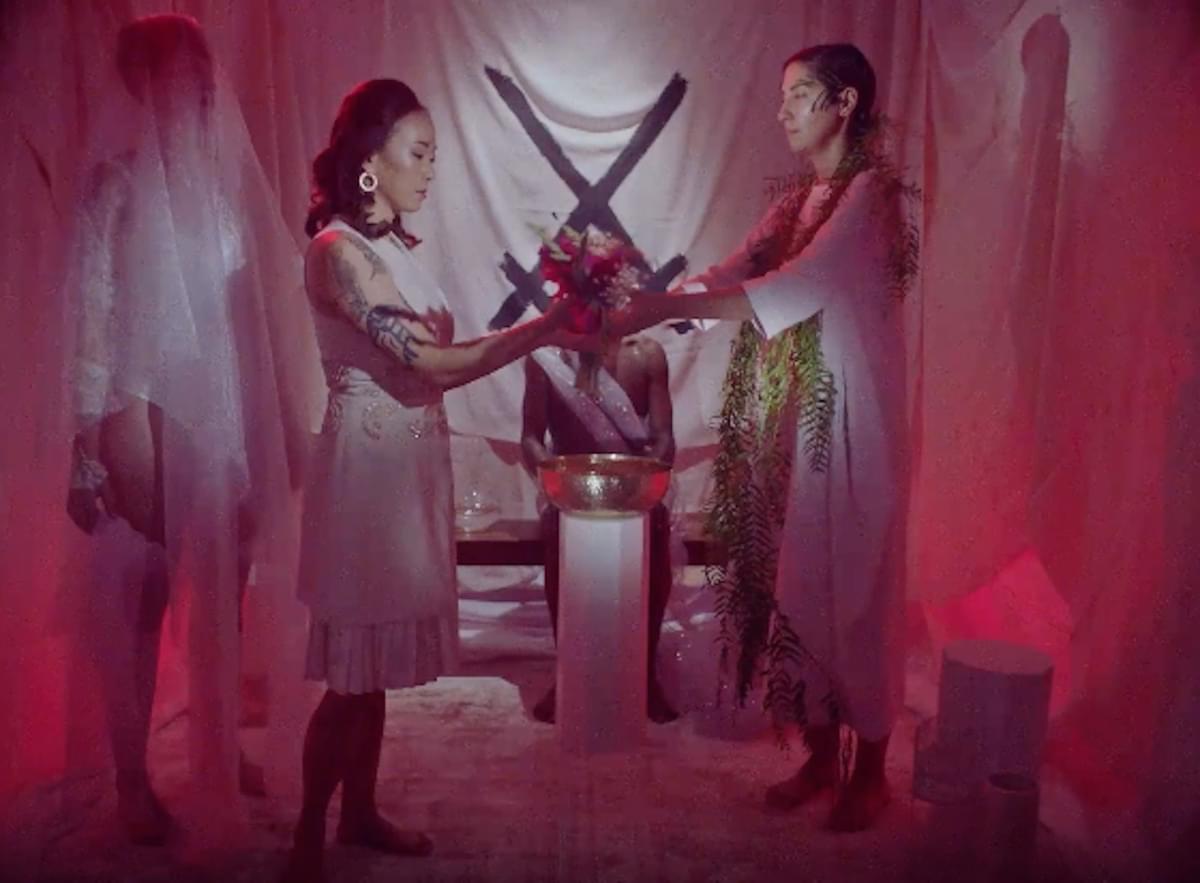 Xiu Xiu announce new record with captivating lead single "Scisssssssors"
Experimental group Xiu Xiu return with news of their next project Girl with Basket of Fruit, announced with the offbeat lead single "Scisssssssors".
"Scisssssssors" is the lead single from Xiu Xiu's 14th studio album, and is the first single from the experimental group after releasing "Ghost Maid" as XXL, a collaboration with Italian experimental group Larsen.
The new track arrives with ritual-inspired visuals directed by Xiu Xiu's Angela Seo, and Anna Lian Tes.
Girl with Basket of Fruit is produced by Xiu Xiu's own Angelo Seo and Deerhoof's Greg Saunier, and will be their first record since 2017's Forget.
Late last year they reworked ZZ Top's classic rock track "Sharp Dressed Man". Earlier this year Xiu Xiu teamed up with Mitski for a six-and-a-half-minute track "Between The Breaths".
Tracklist:
Girl with Basket of Fruit
It Comes Out as a Joke
Amargi ve Moo
Ice Cream Truck
Pumpkin Attack on Mommy and Daddy
The Wrong Thing
Mary Turner, Mary Turner
Scisssssssors
Normal Love
Get the Best Fit take on the week in music direct to your inbox every Friday