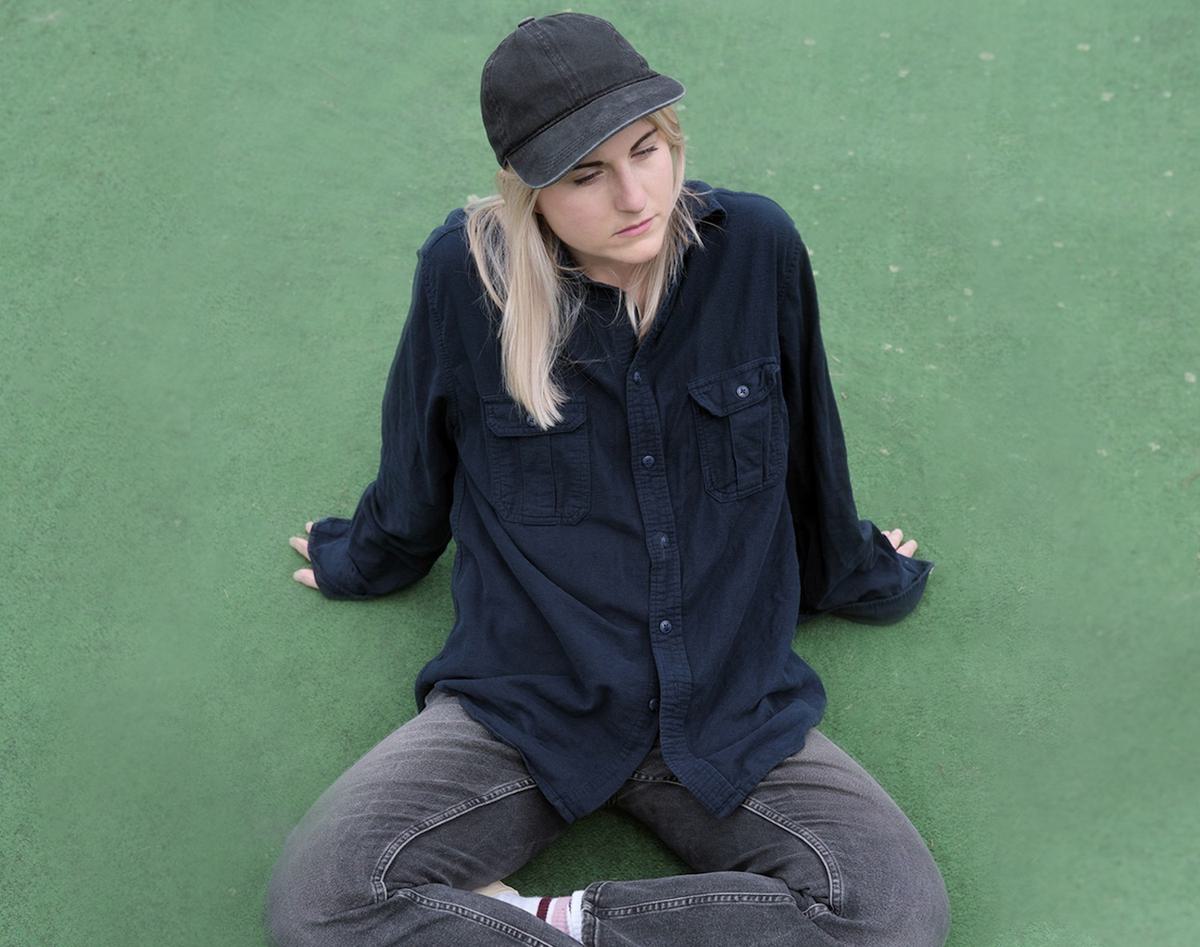 Wyldest announce rework of debut album with intimate version of "Reverse Tide"
Wyldest have returned with details of a reworking of their debut album Dream Chaos, as well as sharing a new version of "Reverse Tide".
The Redream version of "Reverse Tide" sees vocalist Zoe Mead strip the track back to create a ghostly version of the Dream Chaos song.
Speaking about the Redream Chaos project, Mead says, "I've been making music as Wyldest since 2014. The music has been categorised as dream-pop, pop, shoegaze, synth pop, indie rock - sometimes an amalgamation of these. I released Wyldest's first album Dream Chaos at the beginning of 2019 and then found myself at a crossroads. I spent the majority of the year confused, making grunge rock, synth-pop, trip-hop and orchestral music all at once, not knowing what genre to focus on and how to write. With so much technology and equipment at our fingertips these days, we can make whatever music we want to a very high standard from our bedrooms - it's incredible."
Mead adds, "However, I spent a lot of time procrastinating, doing things like sampling Chinese pan pipe music from vinyl into a sampler. I lost sight of what Wyldest is and became determined to put it into a box: Is it a band? A solo project? Shoegaze? Pop? Acoustic? The truth is, it's nothing but my love affair with music. It can be a solo project, it can be collaborative. It's not genre exclusive, it's simply an exploration of ideas and a momentary creative burst in time. It is the vehicle which I use to arrive at a creative destination. I decided to forget about the FX pedals and synths and just get back to where I started - writing songs on an acoustic guitar or piano from my bedroom. I wanted to re-realise this album that is so dear to my heart and put another spin on it. Luciano helped me breathe new life into the songs from Dream Chaos and we created something I'm hugely proud of and a style in which I am going to continue making music forever. I realised something huge along the way: limitations are crucial to creativity."
The new version of "Reverse Tide" is out now. Wyldest's Redream Chaos album arrives via Hand In Hive on 6 March 2020.