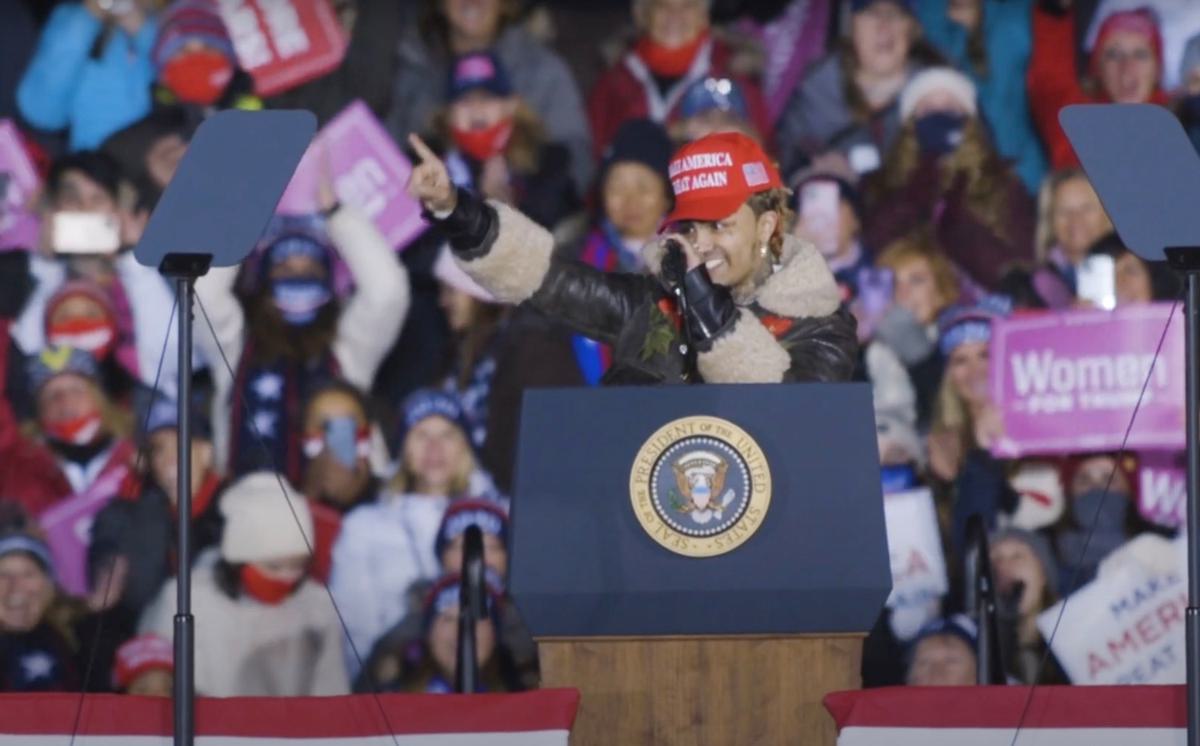 Trump-endorsing rapper Lil Pump didn't even register to vote for 2020 election
Lil Pump, the rapper that spoke at Donald Trump's final pre-election rally in Michigan earlier this month, didn't even vote for Trump in the 2020 election as he wasn't registered.
Remember that hilarious moment at Trump's final pre-election rally in Grand Rapids, Michigan where he introduced his "superstar" MAGA hat-wearing supporter Lil Pump as 'Little Pimp'? It turns out Lil Pump isn't that big on politics at all, as Florida's voter records claim the rapper wasn't even registered to vote.
As Consequence of Sound reports, Lil Pump, real name Gazzy Garcia, doesn't show up on the Florida state voter list as a registered voter. A supervisor for the Miami-Dade County Elections Department also confirmed the findings. The article also notes that Garcia would need to register to vote in Florida after buying his "principal residence" property in Miami Beach last year (according to mortgage records).
During Lil Pump's appearance at Trump's pre-election rally earlier this month, the rapper said, "I've come here to say, Mr. President, I appreciate everything you've done for our country. You brought the troops home and you're doing the right thing. MAGA 20, 20, 20, don't forget that. Don't forget that. And do not vote for sleepy Joe, at all."
Lil Pump's decision to not register to vote does look like he just wanted to use the appearance to give his music a bigger platform, but who knows if that's worked as most people could be searching for an artist called "Little Pimp" instead of Lil Pump.