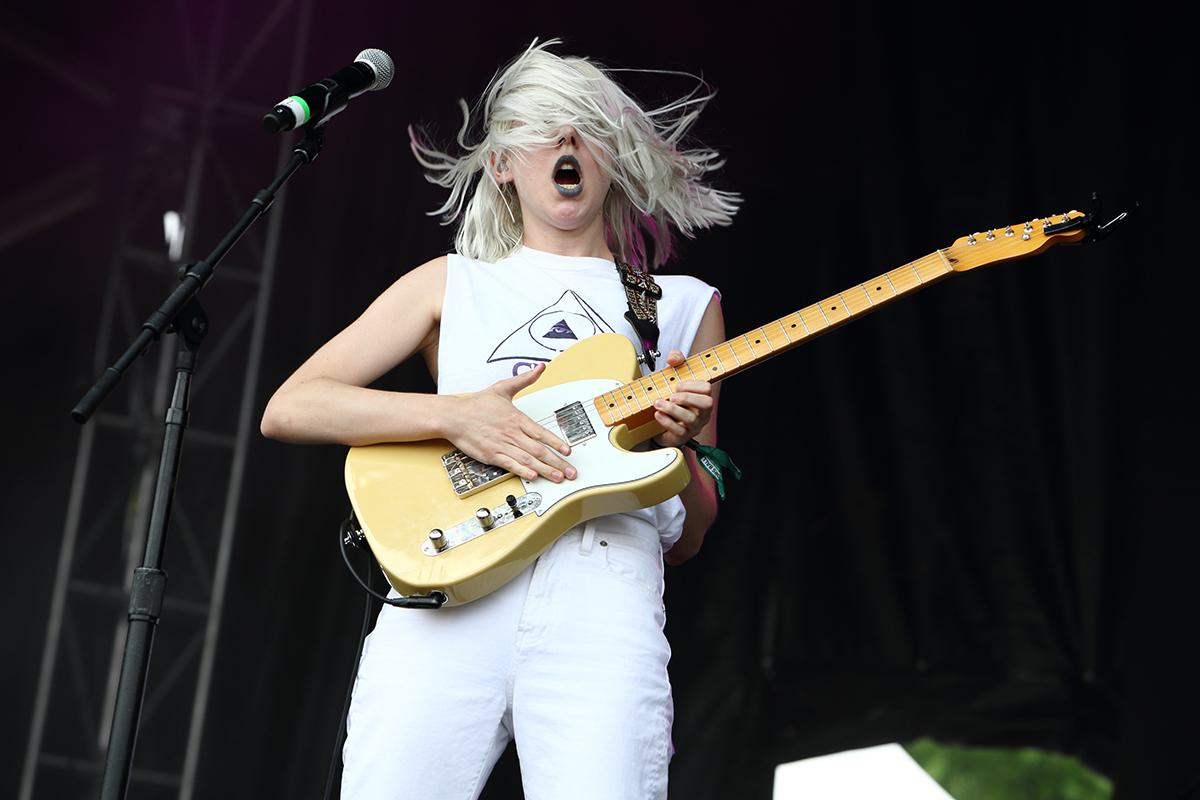 Torres discusses covering Brandi Carlile's "Until I Die" for new charity compilation
"Never having known the violence of war firsthand, I feel an increasing responsibility to help to ease the suffering of those who've known nothing but forced conflict, specifically children, who are most vulnerable," Torres explains in a statement. "I'm thankful to War Child and the Looking Out Foundation for working in conflict zones around the world to give children the refuge they desperately need, and I'm honored just to be involved in any capacity."
"I've known this song like the backs of my eyelids for the better part of a decade, but somehow that didn't make me feel like any less of a ball of nerves recording the song in front of Brandi and the Twins," Torres tells us of the cover itself. "I happened to be in Seattle visiting family and it worked out swimmingly to get into the studio for a day with the band. It was surreal to watch and hear Brandi sing harmonies on my version of her song... I remember hearing our voices together when we listened back and looking at her and saying, 'we sound sexy.'"
Torres' latest record was 2015's near-perfect Sprinter LP.
The compilation - Cover Stories: Brandi Carlile Celebrates 10 Years of The Story - An Album to Benefit War Child, to give it its full title - also features contributions from Adele, Dolly Parton, Jim James, and more.
Tracklist:
Late Morning Lullaby - Shovels & Rope
The Story - Dolly Parton
Turpentine - Kris Kristofferson
My Song - Old Crow Medicine Show
Wasted - Jim James
Have You Ever - The Avett Brothers
Josephine - Anderson East
Losing Heart - Secret Sisters
Cannonball - Indigo Girls
Until I Die - Torres
Downpour - Margo Price
Shadow On The Wall - Ruby Amanfu
Again Today - Pearl Jam
Hiding My Heart - Adele
Cover Stories is out 5 May via Legacy.