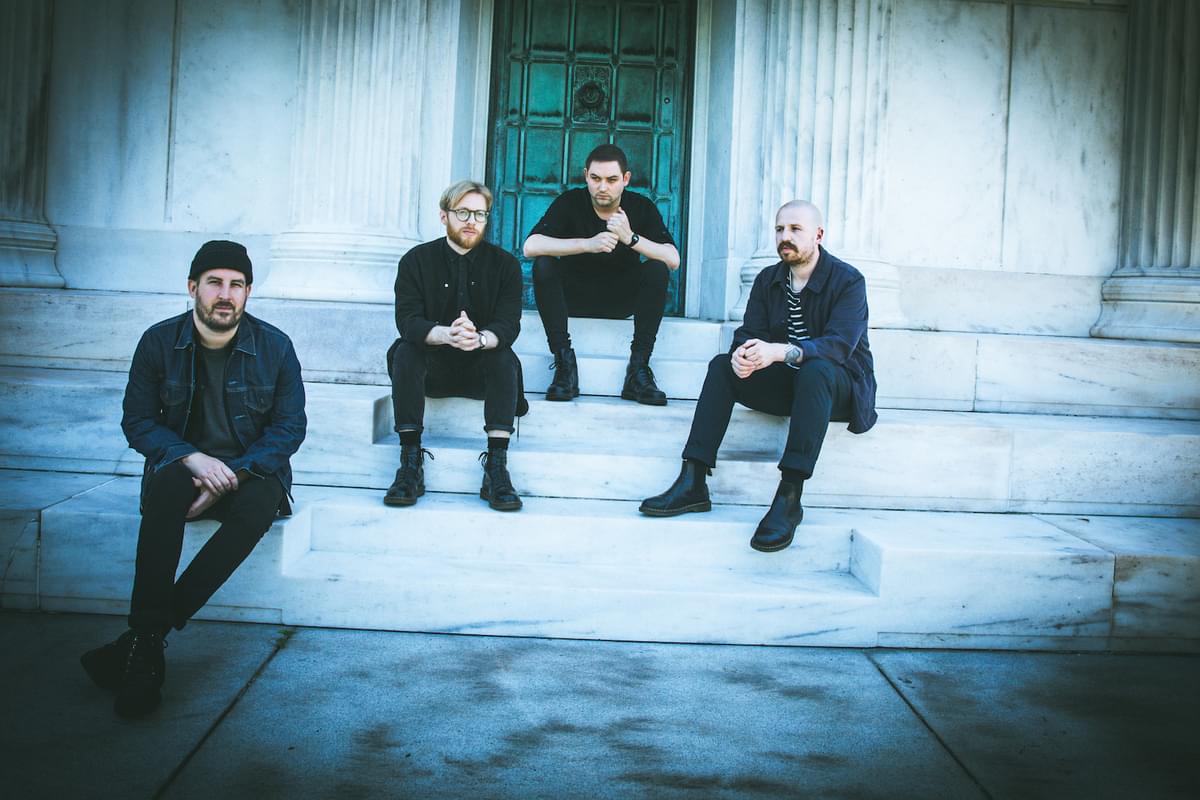 The Twilight Sad return with two new tracks "Rats" and "Public Housing"
The Twilight Sad have returned with two new singles, "Rats" and "Public Housing".
"Rats" and "Public Housing" are the group's first new singles since releasing their It Won/t Be Like This All the Time album in January.
The two tracks were recorded during the same sessions as their most recent LP.
Speaking about "Rats", The Twilight Sad's Andy MacFarlane says, ""Rats" was in the first of demos - along with "Shooting Dennis Hopper Shooting" and "The Arbor" - that paved the way for developing the sound and direction we wanted to take the album in. We were trying to capture more of the chaotic live sound of the band and condense it into three minutes."
Vocalist James Graham says of the two new songs, "As the recording process [for IWBLTATT] progressed, we could tell that these two songs were a little different from the rest of the album. To me they felt heavier and lyrically they came from a place of complete despair. They started to stand out on their own separately from the album. They were songs we really liked and they weren't just off cuts from the album either - we wanted them to stand on their own. So we felt like a 7" double A-side single was the release the songs deserved. The two songs feel linked to me, one has no hope and the other is reaching out looking for some good in people/myself/the world."
Expanding on the lyrical content of the new offerings, Graham adds, ""Rats" doesn't have much hope; it's from a dark place. It was written on a dark day for me personally. I think that's quite obvious with lines like "all you love is dead." It's also a reaction about a mindset I think is very dangerous in our society: the attitude of "just get on with it" and that talking about your feelings or insecurities can be seen as a weakness. I think it's a major problem taking that approach towards young men especially - the term "man up" being a horrible example. The line "don't take it to heart" represents this. Knowing that attitude exists all around you when you are struggling makes you feel very alone. These songs are bleak but writing them helped get me out of a bad place in my head."
The Twilight Sad's "Rats" and "Public Housing" singles are out now. The double A-side 7" vinyl will be released in December. They play London's O2 Forum Kentish Town on 23 November.
Find out more
.
Get the Best Fit take on the week in music direct to your inbox every Friday