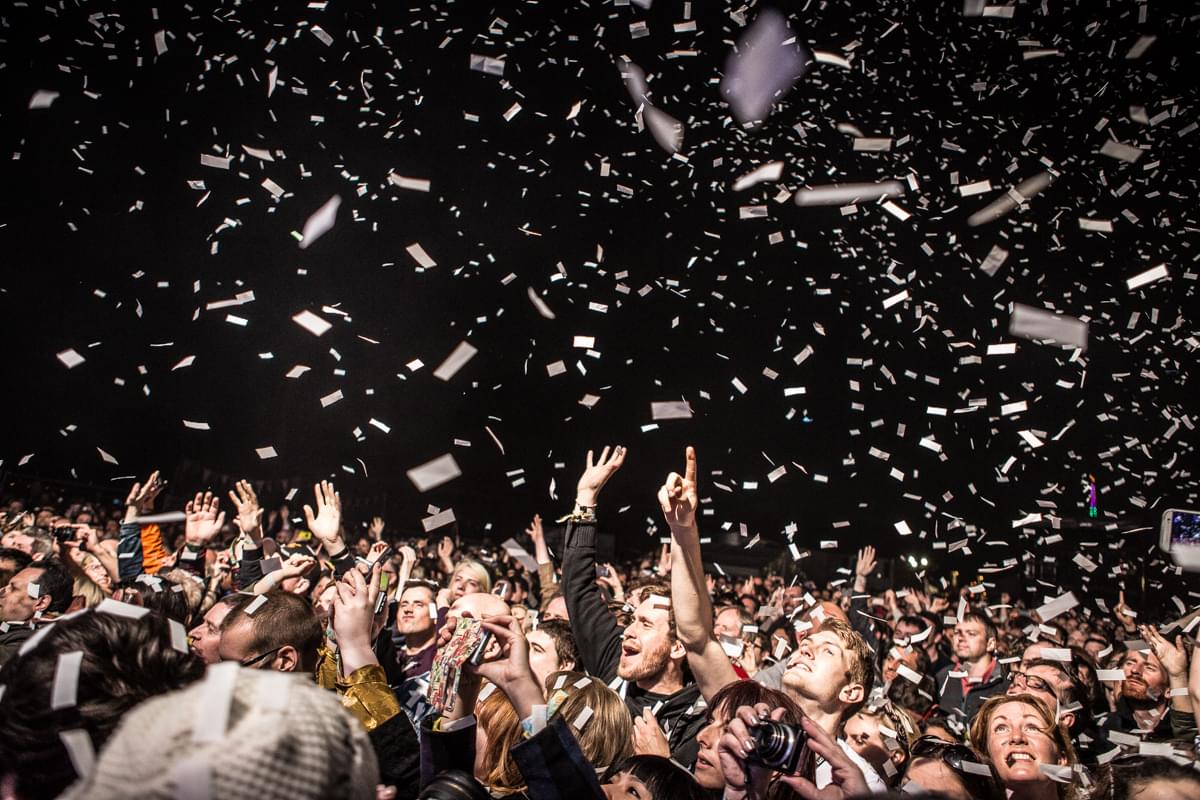 The Lathums and Crawlers to take part in first episode of Sound City's Guest House streaming service
Liverpool's Sound City festival has announced a new livestreaming service called Guest House, and the first episode will host The Lathums, Crawlers, and more.
The Lathums, Crawlers, FEVER, Monarchy, and Bronnie will all perform from their homes on the first episode of Guest House tomorrow (2 April).
View this post on Instagram

In the midst of cancelled tours and festivals, we are delighted to announce that @thelathums, @monarchysound, @feverbanduk, @crawlersband & @bronniemusic join us for the first episode of Guest House! Streaming from the comfort of their own homes and into the sanctum of your own, join us on Thursday 2nd April from 6pm to support those who, right now, need your help more than ever. In these unprecedented times the need to support emerging artists has never been greater. In the pit of isolation, we find ourselves drawn to the planet's most creative talents to provide entertainment and maintain our sanity. But as much as we need them, they also need us… Find out more from the link in the bio

A post shared by Sound City (@liverpoolsoundcity) on Mar 27, 2020 at 5:10am PDT
Guest House was launched in response to the coronavirus pandemic, after Liverpool Sound City postponed its original May dates until September due to the virus outbreak. The Guest House subscription fees will go directly to artists on the livestream.
Sound City say of their livestreaming service in a statement, "The struggle is real but the message of Guest House is simple; we want to support artists no matter where they are or what they are doing. A place where we can enjoy, discover and give back to the artists who excite us in one way or another. We are asking you to give up £4.99 of your hard-earned cash every month in order to support the artists we bring to you via Guest House."

The festival adds, "This little amount of cash could make a huge difference. Compared to your Apple Music's & Spotify's whereby only a tiny amount of money goes directly to the artist. Guest House's culture is that there are no blank space, hidden algorithms or crazy micropayment systems in place. The money you pay for subscriptions is equally divided each month to the artists who have performed on Guest House that month. Furthermore, all net revenue made via donations in the performance segment goes directly to the artist."
The first episode of Guest House airs tomorrow (2 April) from 6pm BST. Visit
soundcity.uk.com/discover
for more information. Liverpool Sound City 2020 has been rescheduled for 25-27 September.
Get the Best Fit take on the week in music direct to your inbox every Friday