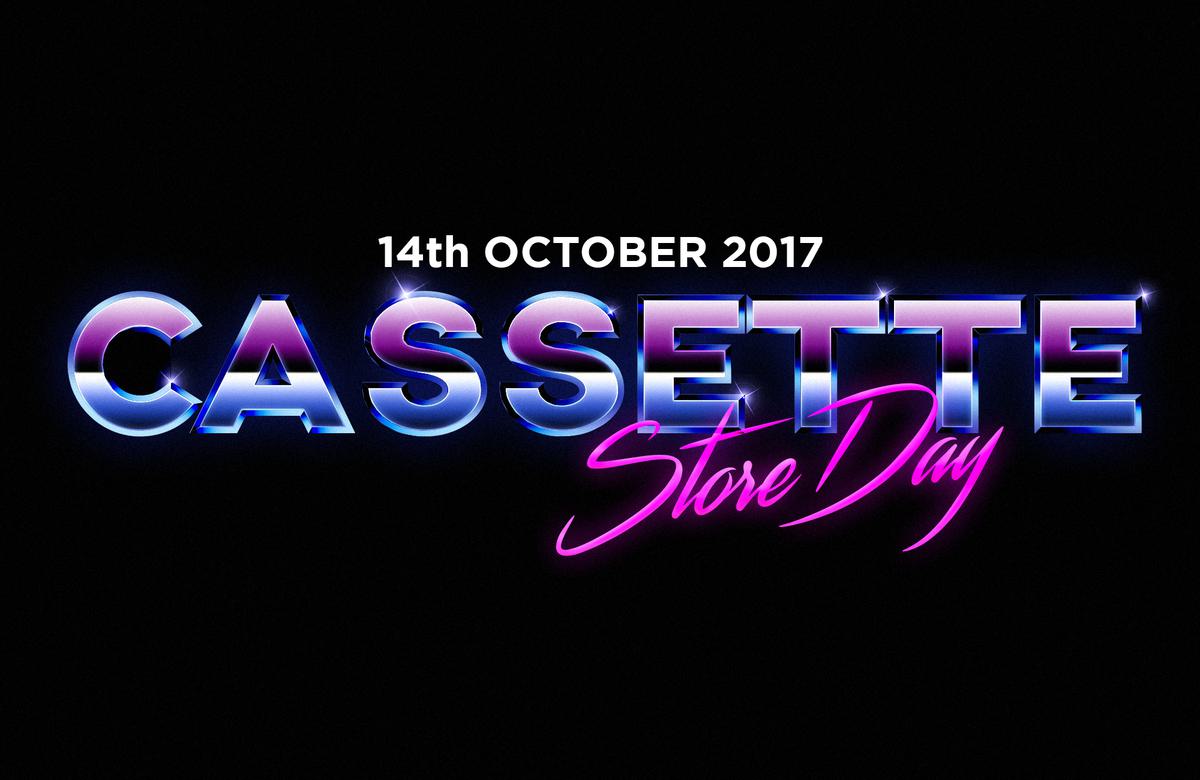 The first wave of releases for Cassette Store Day 2017 are here
Cassette Store Day has announced its first list of releases for its extra-special fifth anniversary bash, with Kiasmos and Sad Palace leading the charge.
CSD was founded in 2013 by a team of UK labels with a soft spot for the format - now at five editons old, the international celebration of the humble cassette sees events not just in the UK, but also in the USA, China, Japan, France, New Zealand, and Australia.
2016's hugely successful Cassette Store Day saw big name releases from the likes of Pixies, Courtney Barnett, Death Cab For Cutie, and Allah-Las.
This year, the UK's Blak Hand Records takes the reins, with partners such as Burger Records (USA), Balades Sonores (France), Nasty Wizard Recordings (China), and VSI (Japan).
"For the past few years, Cassette Store Day has been the most anticipated release we do at Blak Hand," says the label's Brit Williams. "It gives us a chance to showcase some of our best bands by throwing out a mixtape so people can hear the distinct sound of what we do. I know for many, CSD is the perfect chance to get music heard to broader audience and bring people together through the art of the tape. Having taken over CSD this year from Jen Long and her label mates, I've been working with Sean [Bohrman] at Burger Records to make this year one of the brightest and best... we're thrilled to once again celebrate all things analogue and help bring attention to some up and coming artists and labels in the country."
Bohrman adds: "For the past five years we've seen Cassette Store Day grow internationally and exponentially as our goal of making the cassette tape relevant again through showing record labels and stores that they can still sell in today's day and age has come to fruition! Who would have thought? We would!"
The 2017 edition of Cassette Store Day will again see the team making releases available online for fans that can't make in-store celebrations.
Full list of Cassette Store Day 2017 releases so far:
Strange Collective - Surf Odyssey (Salvation)
Trojan Horse - Fukushima Surfer Boys (This City Is Ours)
AlgernonCornelius - Radio (This City Is Ours)
untitled band - badly poured beer (untitled band project)
Worried About Satan - Blank Tape (Spun Out Of Control)
Stefan Bachmeier - Anomaly On Meadow Lane (Spun Out Of Control)
Alternative TV - The Image Has Cracked (Radiation)
The Kids - Kids (Radiation)
Blitz - Voice Of A Generation (Radiation)
Various Artists - FutureSounds Volume 2 (TimeSlave)
Occams Laser - Occams Laser: Occult 86 (TimeSlave)
Sad Palace - Frostbeat (Kissability)
The Dollar Bill Murrays - Always On (Valley Heat)
Zapoppin' - Live At The Curse (Last Shop Recs)
Pony Fringe - Forgotten Lullabies (Lavender Sweep)
Paris Angels - Stairs To The Sun EP (Lavender Sweep)
Gina Kushka - Cure (Access)
Various Artists - Neon Maniacs (Nerve Centre/Girlsville)
Rosie Blacher - Anhedonia (Obi)
Don Pierre - La frontière finale (Obi)
Old Swing - Someone Else (Obi)
Underwood - Underwood (Obi)
Twins Natalia - The Destiny Room (Lavender Sweep)
Chris Knox - KnoxTraxFine (Thokei Tapes)
Madison Beer - Dead (Access)
aramael - OldSchoolTape (Churchill Independent)
SBK Satan's Bee Keeper - SBK EP1 (Sonic Entrails)
Various Artists - The Doxey Boggart Cassette (Sonic Entrails)
Kiasmos - Kiasmos (Erased Tapes)
Various Artists - Witches' Halloween Brew (Burning Witches)
Those Unfortunates - In Lavender (& other songs) (Midnight Bell)
Kara Marni - Golden (Access)
Dancehall - K.O. (Vibe/Anti-Vibe)
One Man Bannister - Evolver (A Tribute To The Beatles) (Thokei Tapes)
Various Artists - Blak Magik (Blak Hand)
Los Bitchos - Tripping Party (Blak Hand)