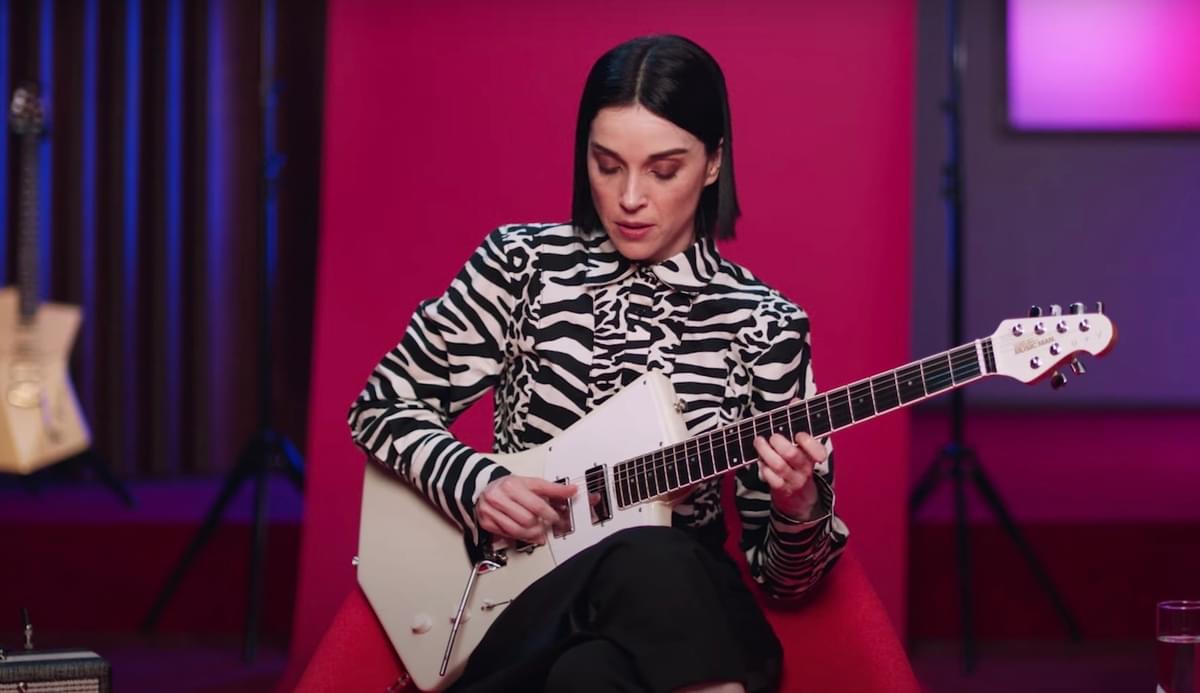 St. Vincent announces new creativity and songwriting MasterClass
St. Vincent is the latest artist to sign up to teach a MasterClass, and will see her give tips on creativity and songwriting.
Annie Clark, aka St. Vincent has announced her creativity and songwriting MasterClass. St. Vincent will give tips on how to record and write songs, improving guitar skills and more.
Speaking to Billboard about why she wanted to teach a MasterClass, Annie Clark said, "I think the reason I wanted to do it was that I'd seen other MasterClasses and I love process. I really do. I don't think you have to be trying to necessarily excel in the particular arena of the MasterClass that you're watching in order to get something interesting from it."
She will also take the class through the songwriting process for her MASSEDUCTION song "Savior". On why she chose that song, St. Vincent told Billboard, "I chose "Savior" because it illustrated this point that I wanted to make that there's no wasted effort. Even if you have an idea from 20 years ago, if it's still circling around in your head, that means it's worth something. It will find its way into something."
Last weekend (4 October) St. Vincent took part in a Fortnite session with gamer/comedian Abby Russell.
St. Vincent's creativity and songwriting MasterClass is available now at
masterclass.com
.
Get the Best Fit take on the week in music direct to your inbox every Friday