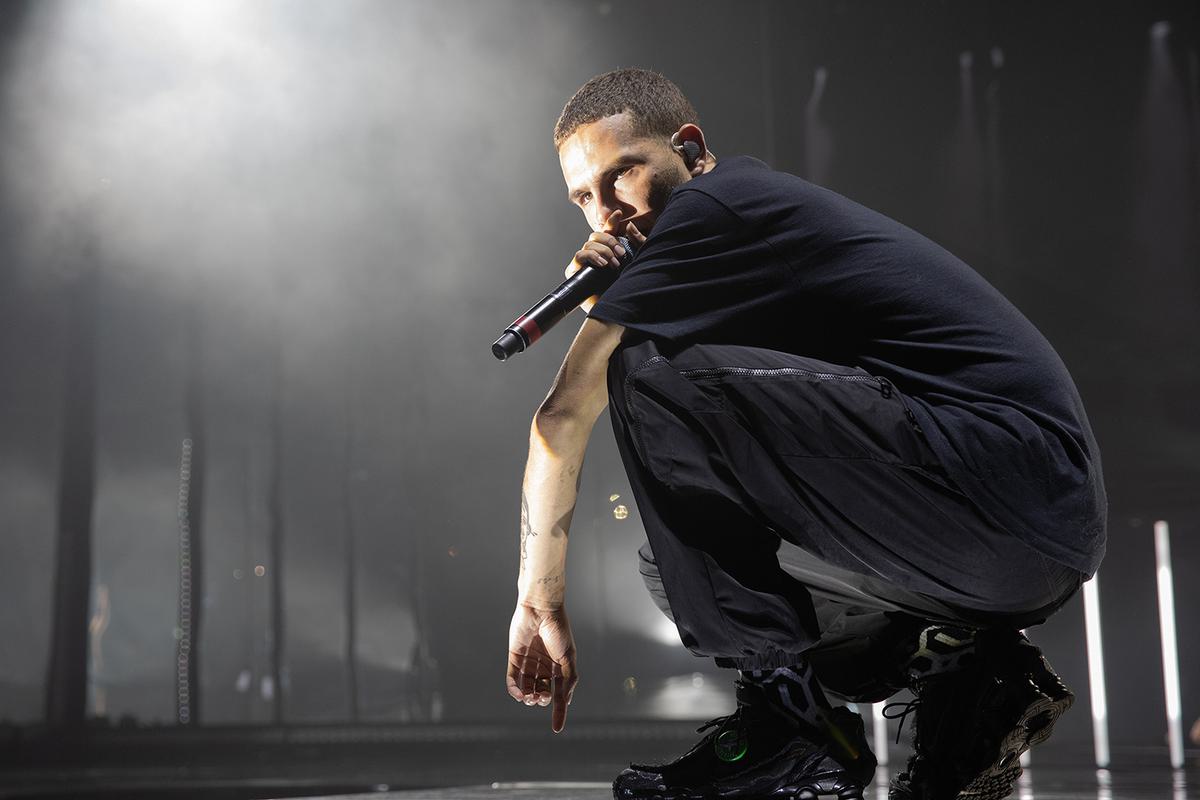 Slowthai went from hero to zero in under an hour at last night's NME Awards
Slowthai won hero of the year at last night's NME Awards - and moments later attacked a member of the audience for calling him a misogynist.
After picking up the award, the 25-year-old rapper responded to heckles by throwing his microphone into the crowd, follow by a glass of champagne.
February 12, 2020
Jumping into the audience, he brawled before being ejected from the O2 Academy in Brixton. The altercation followed an uncomfortable moment earlier when the drunk (we think) rapper faced off against presenter and comedian Katherine Ryan.
February 12, 2020
During The 1975's performance, vocalist Matty Healy told the crowd, "Everyone send your thoughts to slowthai, fuck knows where he is but God bless the boy...fucking nightmare.
"EVERYONE SEND YOUR THOUGHTS TO SLOWTHAI, FUCK KNOWS WHERE HE IS BUT GOD BLESS THE BOY... FUCKING NIGHTMARE" matty oh my godddd pic.twitter.com/XobErhKlQ5

— kay-lee (@undokaylee) February 13, 2020
Outside of the evening's chaos, Foals won best live act, The Cure were named best festival headliner, and Taylor Swift turned up to collect a gong for best solo act in the world.
Meanwhile, Skybet are reported to be offering odds on just how Slowthai will issue an apology for the night's events with 1/12 odds on a Notes app screenshot and 8/1 odds on a record label statement (we're not sure any of this is real, by the way!)