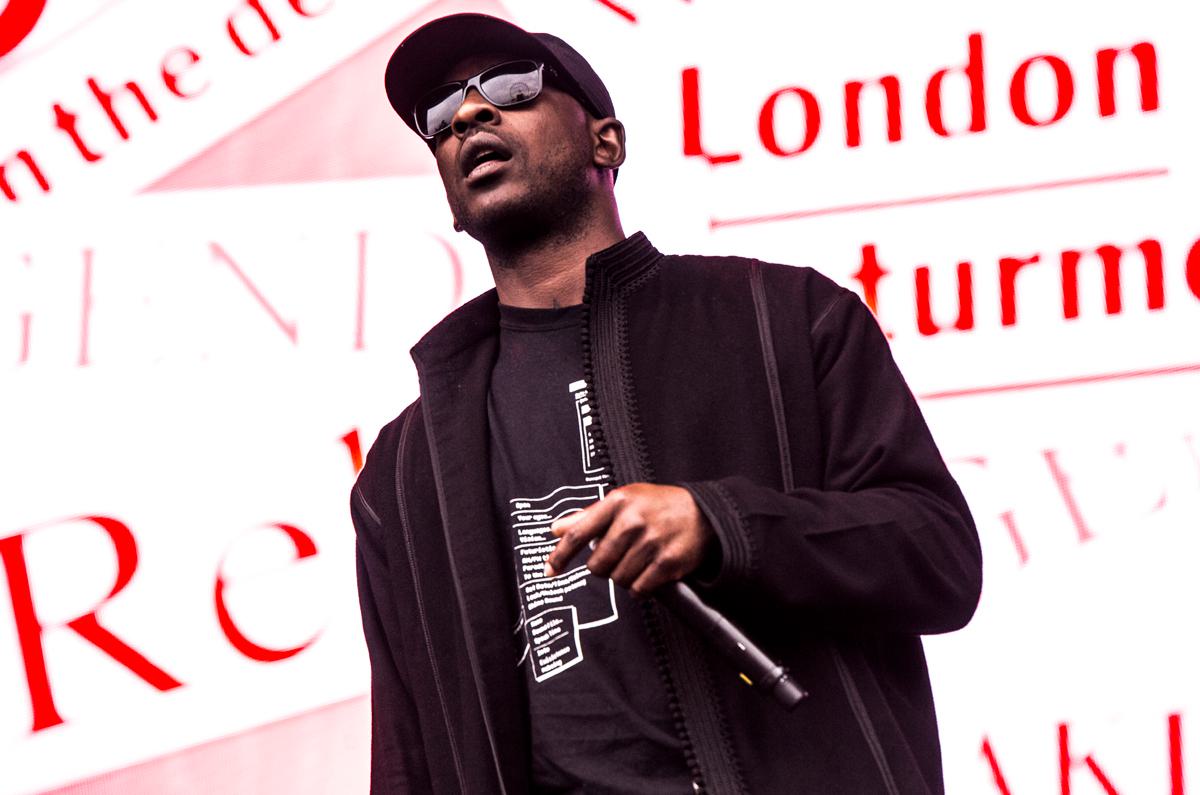 Skepta and Goldie are teaming up for a vinyl-only single
Titans Goldie and Skepta are collaborating on a new track named "Upstart (Road Trip)", which is out next month.
The track isn't streaming yet (or at all, probably), but it was played during a Goldie DJ set - you can check out some hella wobbly footage above.
"Into the mystic," reads a blurb on Bandcamp. "Crank up the amp and drop the needle on the record. Exclusively on vinyl only, it's the cross-genre collaboration everybody's talking about - between the don of drum'n'bass and one of the leaders of a new generation of grime."
"Goldie and Skepta share a birthday, an elemental connection and an impeccable taste in beats," continues the blurb. "'Upstart' is the blistering outcome of their studio sessions together - a fierce, futuristic alchemy of tense horrorshow melodics, street-level rhymes and bangin' breaks. Minted somewhere between Blade Runner and A Clockwork Orange, it's for the kind of kids who want to ram-raid tomorrow, become a ghost in the machine, a contagion that cannot be stopped. 'Upstart' is for everyone who hates the fake shit, the crass commercial crapola, the fucked-up state of everything. It's pyrotechnic protest music for the hip at heart."
The new release, which includes a B-side with Fraims and DRS as well as instrumental edits of both tracks, is out 22 December via Goldie's Metalheadz label.
You can pre-order now.