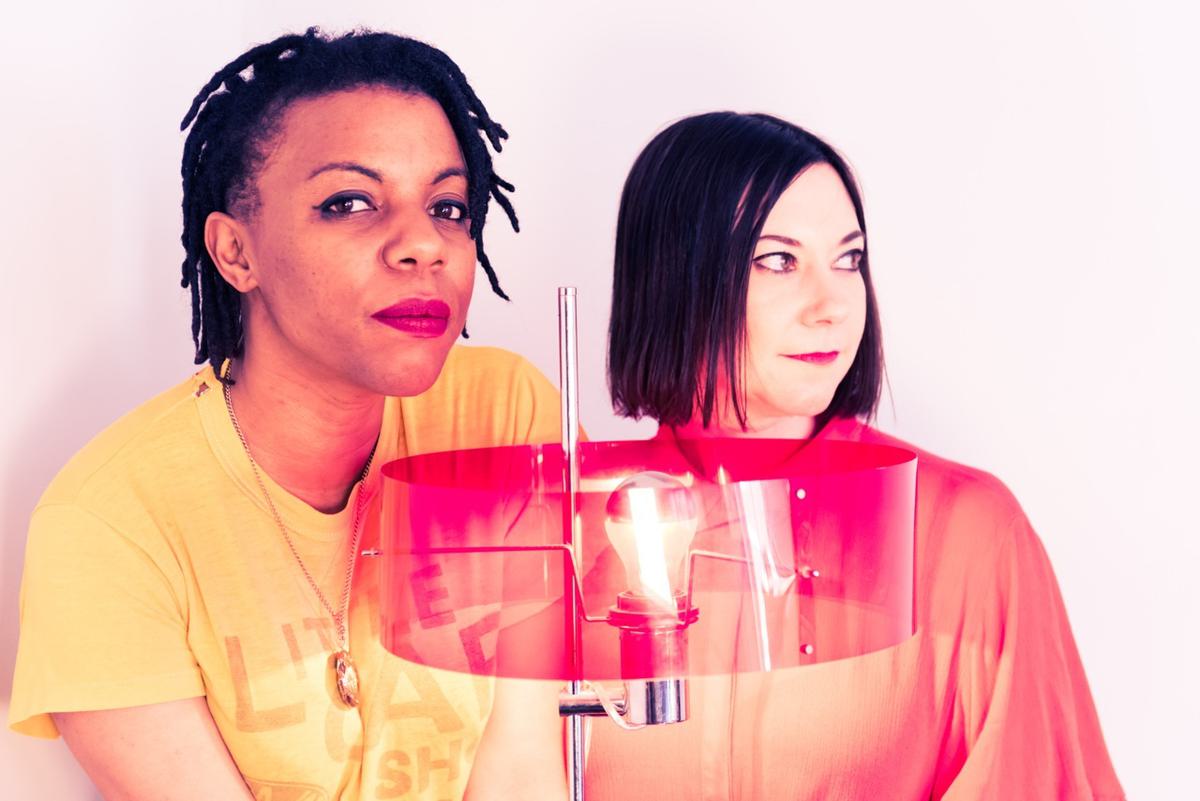 Sink Ya Teeth announce self-titled debut LP and share pulsing Party Nails rework of "If You See Me"
Norwich-based twosome Sink Ya Teeth have announced details of their self-titled debut record and shared a new remix of "If You See Me" by Party Nails.
"Raf's great!" Sink Ya Teeth say of the remix. "We both love his new album and love what he's done with the remix. It's quite different, but still fat and minimal. He's pitched my vocals down too so I sound like I just got out of bed..."
Maria Uzor and Gemma Cullingford, the pair behind post-punk-meets-Chicago-House-meets-vintage-dance outfit Sink Ya Teeth, produced and recorded the album in their living rooms.
"A lot of the album was written over the Summer," Uzor says of the process. "When we wrote it, we weren't aware of a theme, but one night in a bar in Glasgow we started discussing it and realised that most of the songs were about coping mechanisms that we put into place as humans."
"The songs are very personal as we've not sat down and told each other what to do, or had a third party put their own spin on it," adds Cullingford. "It's very much a 'Maria and Gemma' album. It's very honest. Perhaps my favourite part of writing the album was when I'd send the start of a song idea to Maria and hear what she'd add to it vocally and musically. More often that not she'd write something that I would never have dreamt of - I could never second guess her - and that's when it felt exciting, and like we were creating something new and interesting."
As well as the album and remix, Sink Ya Teeth have confirmed a bunch of new live shows - including one at The Social in London, and a launch party at the Norwich Arts Centre on 21 June. Find out more.
Check out the original version of "If You See Me" below, and find the album's tracklist afterwards.
Tracklist:
Freak 4 The Kick
If You See Me
Substitutes
Petrol Blue
Friends
Complicated
Glass
Pushin'
Control
The Law
Sink Ya Teeth is out 22 June via Hey Buffalo.