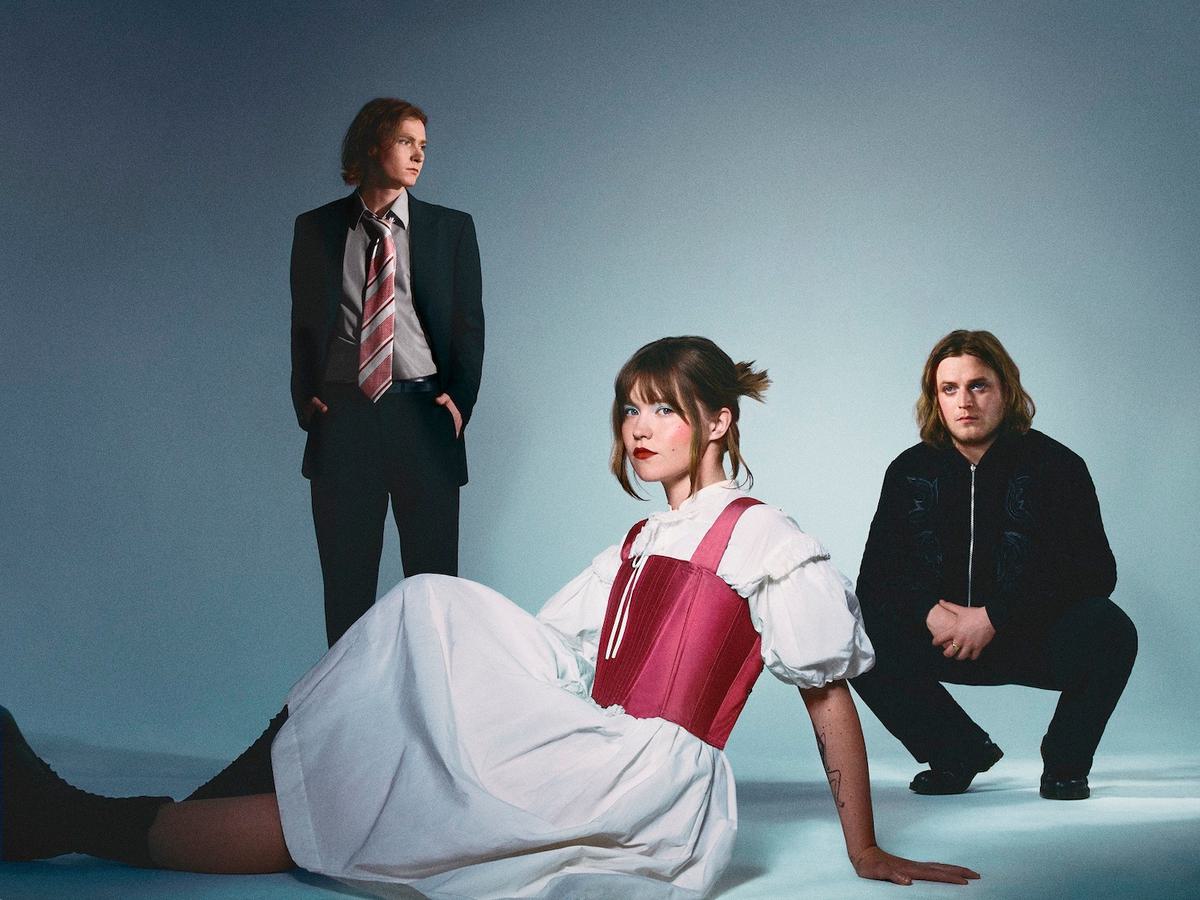 PVA announce debut album with new song "Hero Man"
South London trio PVA have announced their debut album BLUSH, and have also unveiled new track "Hero Man" to accompany the news.
"Hero Man" will appear on the band's debut album with their May album opener "Untethered", and according to lead vocalist Ella Harris, the new outing is "a relationship with yourself that is restrictive and closed off." Harris adds that it's also "an expression of this frustrated anger at masculinity and a resentment at being unable to free yourself from that and explore the world."
BLUSH will follow the trio's 2020 EP Toner. Drummer Louis Satchell says of the album, "We wanted to surprise people and do something more than just get across how we sound at a gig. It's quite an anxious record sometimes that is relating to mental health issues and carries within it the anxiety of making an album. It's been a rocky ride but we always pick ourselves up."
The trio's Josh Baxter adds, "This album is definitely exploring who we are as people. We've all had this personal growth and the album is about us allowing us to be ourselves more and being comfortable with that."
Tracklist:
Untethered
Kim
Hero Man
Interlude
Bunker
Comfort Eating
The Individual
Bad Dad
Transit
Seven (feat. Tony Njoku)
Soap
"Hero Man" is out now. PVA's debut album BLUSH will land via Ninja Tune on 14 October, and is
available to pre-order now
. They'll play London's Village Underground on 3 November. Tickets go on general sale on 25 July at 10am BST from
pva.band
.