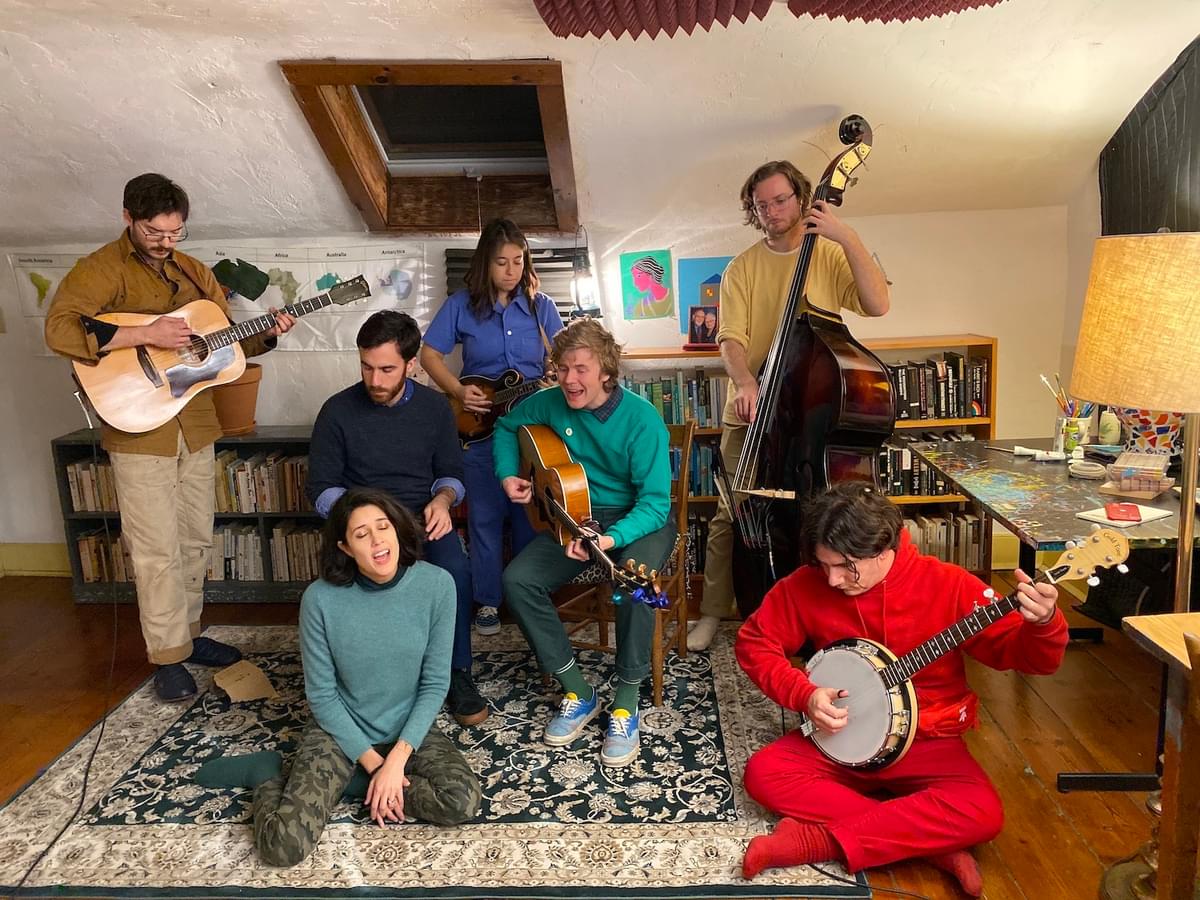 Pinegrove are recording a new album that they hope to release later this year
Pinegrove's lead vocalist Evan Stephens Hall has revealed that the band have started recording a new album, and they're hoping to release it later this year.
Having released their Amperland, NY soundtrack a couple of weeks ago, Pinegrove frontman Evan Stephens Hall spoke to Binaural about politics, the pandemic, and what Pinegrove have been working on.
While speaking about the economic impact of the pandemic on their careers as musicians, Hall explained (translated from Spanish), "To make it clear to your readers: the vast majority of a musician's income goes through live performances. As this was suddenly taken away from us, the matter has been complicated for all of us. We still receive some royalties from Spotify streams. But that's not enough even though he almost paid us our rent. Now I'm pulling savings I had."
Hall was also asked about how he feels creatively following 2020, to which he responded, "Thanks for asking me about this. I think we… (thinks) Each of us have faced it differently. There has been some pressure on this. In my case, everything was intensified by the stress that existed in the environment. I was able to focus everything well on my creativity. I composed a whole album in 2020. We have started recording it. I don't know when it will come out… I hope it will come out sometime this year."
He added, "Answering specifically what you ask: I think I have managed to channel what it felt like to be alive in 2020. Also the feeling that the government was not covering us. And that we are riding towards environmental catastrophe. Time is running out in that sense. At least that's what he felt when the pandemic started. Now I know that there are many people frustrated with the corporate loyalty that exists in government."
When asked about the topics of Pinegrove's new material, Hall replied, "Every album that I have composed has served as a response to the previous album. We've tried new things on this one… But it continues to sound like Pinegrove. I'm talking a lot about this album that we are making but it won't be out for a few months. We still have to finish it, think about when it will come out ... It won't come out before fall of this year. It will be out in the second half of 2021. Talking about this may feel a bit premature but I'm happy to comment on some things to come."
Read the full interview with Pinegrove's Evan Stephens Hall on
binaural.es
.
Get the Best Fit take on the week in music direct to your inbox every Friday