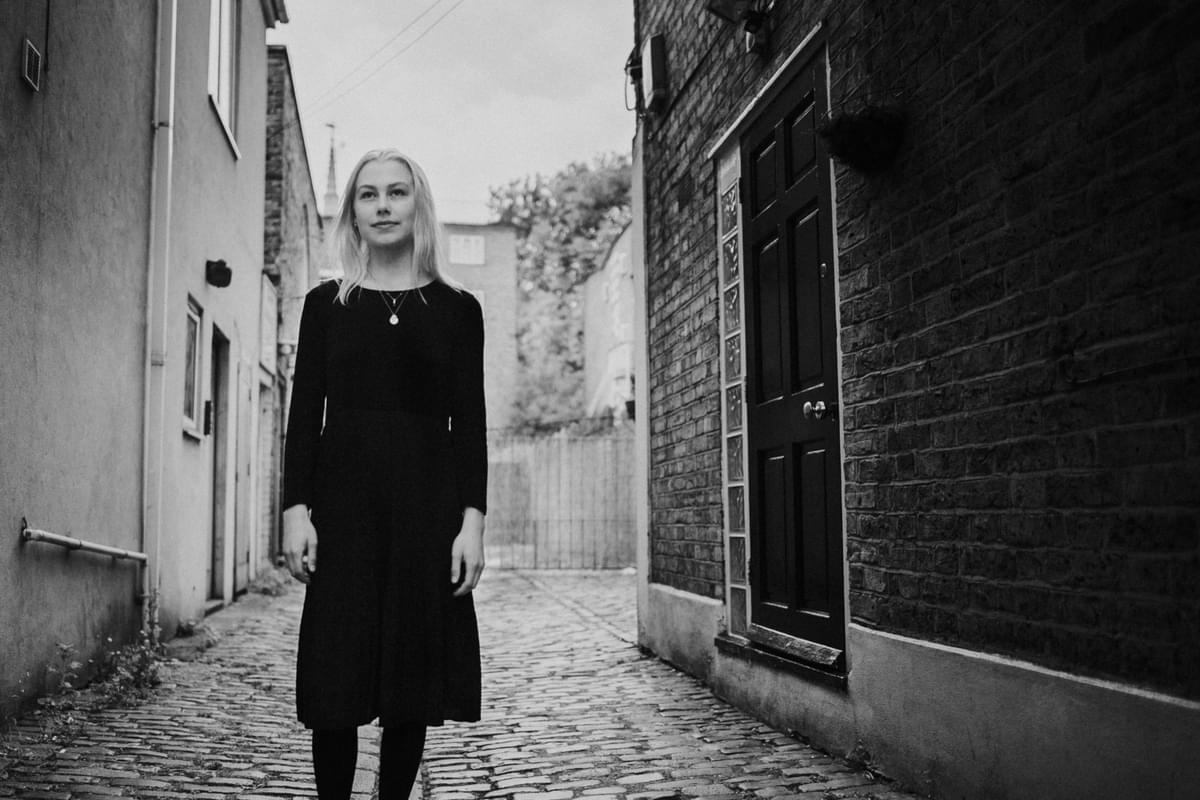 Phoebe Bridgers gives update on new album, says boygenius "changed" her songwriting process
Phoebe Bridgers has shared some more information about her highly-anticipated sophomore LP, and has revealed that boygenius "changed" her songwriting process.
Since releasing her Stranger in the Alps album back in 2017, Bridgers has worked with Lucy Dacus and Julien Baker as boygenius, teamed up with Conor Oberst for their Better Oblivion Community Center project, and produced Christian Lee Hutson's forthcoming debut album Beginners.
In a new interview with DIY, Bridgers has shared an update on her second LP, revealing that working with Dacus and Baker has helped her songwriting, "Doing boygenius especially definitely changed the songwriting process - the whole ethos of the band was to stop second-guessing yourself. I always do this thing where I'm like, 'Here's this song, this might suck'. And then I play it and my friends suggest changes, and then I'm like, 'Oh, I wasn't serious. I was just being humble, but now you don't like it…fuck!'. So we talked a lot about not doing that. Just being more… not being a dick, but just trying to be as confident as the people around me."
Reflecting on similarities between songs on her new album compared to her 2017 debut, Bridgers explains, "There's bits on this record that do feel weirdly like a sequel. I have a song about being locked out of my house, there's one about the apocalypse, still lots of death. I basically write the same song over and over and then look to my producers and my bandmates to help me make them sound different. None of it is super surprising to anyone who has listened to my music..."
Bridgers also spoke of her friendship with The 1975, "I'm not sure what I'm at liberty to say about their stuff, but knowing and working with them in general has been… Maybe it's growing up in LA, but working with people - especially if they're handsome rock stars - you expect them to be dicks. But they're all so nice and they're all just fucking nerds. We talked about emo deep cut records, like real Midwest emo, for like the first three hours of knowing each other; it was a dream. Even if people aren't playing on the record it's been nice to have people's input and such. I just feel like my community goes so much harder this time. I've made so many friends, and there's definitely a ton of them on there, which feels really good."
Last week, Bridgers appeared in a trailer for an upcoming web series titled Meet The CONAN Staff alongside Better Oblivion Community Center collaborator Conor Oberst.
Phoebe Bridgers plays The 1975's Finsbury Park show in London on 11 July.
Find out more
.
Get the Best Fit take on the week in music direct to your inbox every Friday