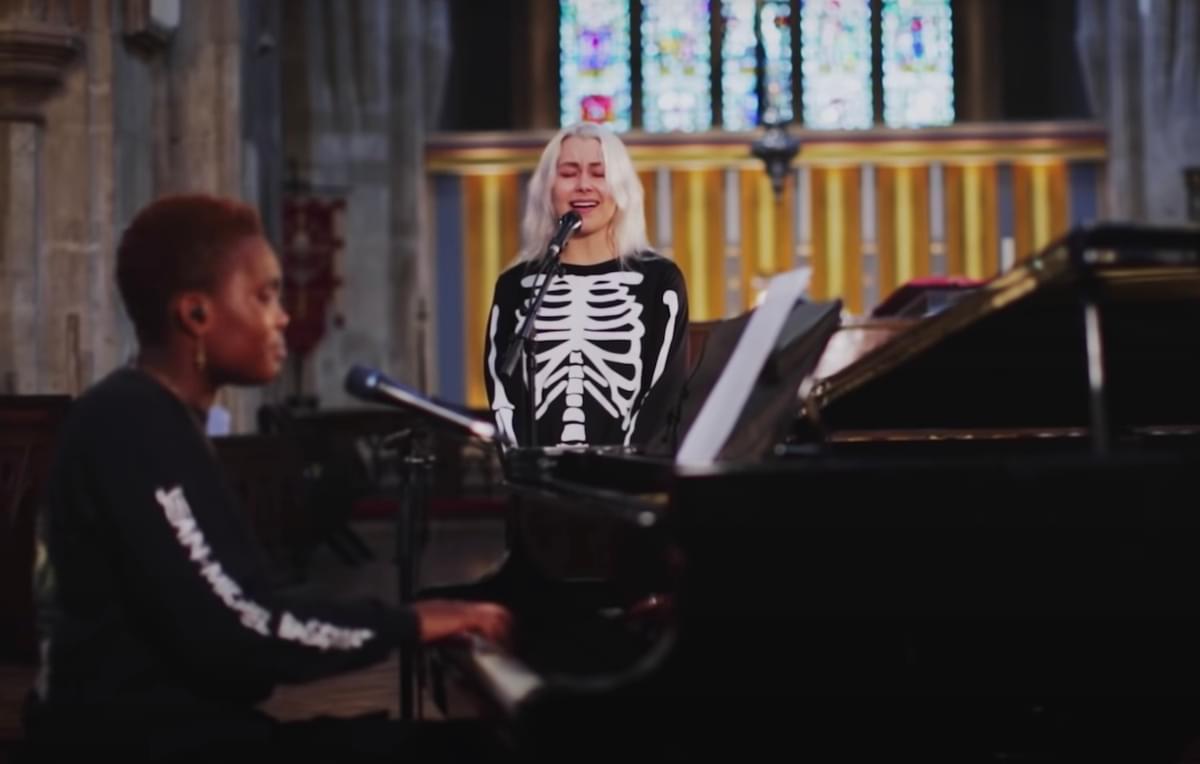 Phoebe Bridgers and Arlo Parks unite to cover Radiohead's "Fake Plastic Trees"
Last night (6 September), Phoebe Bridgers and Arlo Parks performed a couple of songs as part of a Piano Session for BBC Radio 1's Chillest Show (hosted by Phil Taggart).
The duo performed "Kyoto" from Bridgers' recent second album Punisher, and also covered Radiohead's "Fake Plastic Trees".
According to NME, Bridgers said of Arlo Parks, "I can't remember who sent Arlo to me initially but it was all I listened to for a couple of weeks, which is funny cos she doesn't have that much music. I became a really big fan and we started DMing. She covered "Moon Song" and I was like, 'This is the coolest thing ever' I was in London working on stuff and we went into a church and filmed us covering Radiohead and one of my songs."
She added of their performance of "Kyoto", "The coolest thing about this version is that it highlights how sad it is. Also, Arlo's voice is just so cool and it's very different from mine so I think we complement each other a lot. It's a really sad song. I initially wrote it as a ballad and it turned into an uptempo song, but when you read the lyrics it's a really sad song."
Discussing her decision to cover Radiohead, Bridgers explained, "My first ever London show was at St Pancras Old Church and there were like 100 people there and I thought it would be cool to cover Radiohead. It was the first time that people really showed up specifically for me. It was before my album even was out. It was magical. I think it's one of the best songs ever written."
Back in June Arlo Parks covered Radiohead's "Creep", and last month she released her latest single "Hurt".
Phoebe Bridgers and Arlo Parks' BBC Radio 1 Piano Sessions is available to watch on YouTube now.
Get the Best Fit take on the week in music direct to your inbox every Friday