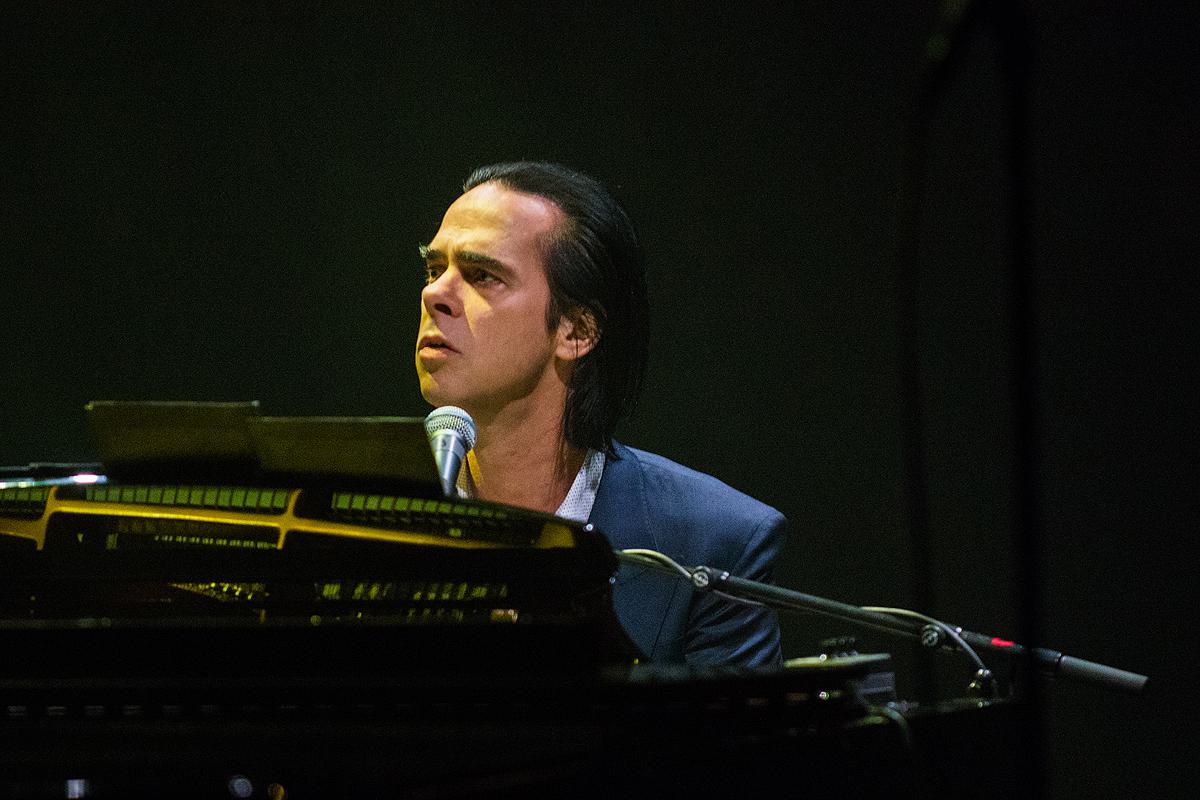 Nick Cave, The xx and more contribute memorabilia to #ILoveLive prize draw to support stage crew
Nick Cave and The xx are just two of the many artists that have donated memorabilia to the new #ILoveLive prize draw, which is raising funds for stage crew impacted by COVID-19.
#ILoveLive is made up of various memorabilia prize draws to raise funds to support stage crew and technicians, many of which are self-employed and have been out of work due to the coronavirus pandemic.
The prize draws are launched by Stagehand in partnership with Crowdfunder. Stagehand is the only UK charity dedicated to finding funding for live events industry workers, and is aiming to raise £1million before Christmas.
Nick Cave and Warren Ellis have donated a signed Eastwood bass guitar and Muzzbox tour pedal to the prize draw, while The xx have contributed a signed AKAI MPC drum machine.
Other memorabilia up for grabs includes a FKA twigs mask she wore for a live show, Liam Gallagher's signed Les Paul 'studio' guitar, a signed Boss CE-5 Chorus pedal owned by Johnny Marr, The Chemical Brothers' signed Roland 303 synth used on tour, and much more.
The prize draw idea was suggested by Wildlife Entertainment's Ian McAndrew, and the memorabilia was obtained with help from artist manager and promoter David Stopps and booking agent Tom Schroeder. Stopps says, "When I heard about the tenth suicide among stage crew in late August I knew I had to do something. Stage crew are not only suffering great financial hardship but most are also experiencing ill mental health. Money raised from these prize draws will actually save lives and help to safeguard their future."
Tickets for the prize draws are £5 each. The prize draws are live now until 6pm GMT on 17 December, and winners will be chosen on 23 December.