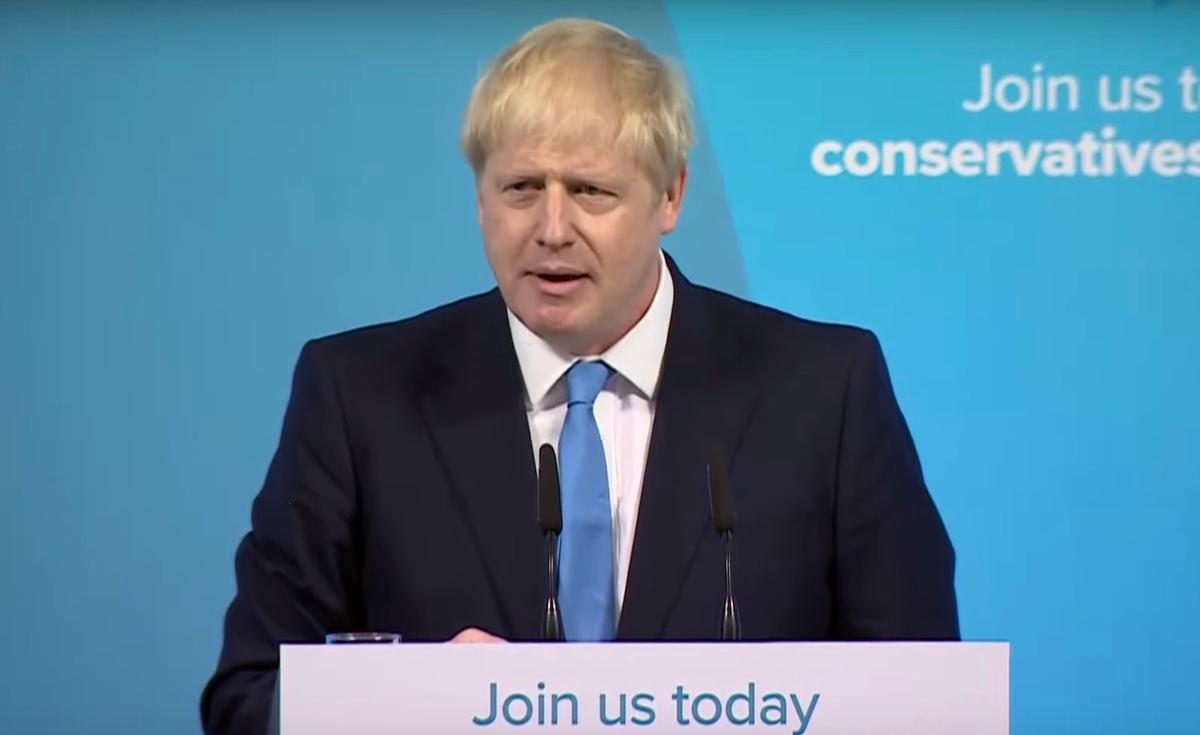 The music industry reacts to Boris Johnson being elected as the next UK Prime Minister
This morning Boris Johnson was revealed to be the UK's next Prime Minister, and some of the UK's biggest musicians have shared their opinions about the result.
Boris Johnson was revealed to have beaten rival Jeremy Hunt to become the UK's next Prime Minister this morning (23 July).
He will take over from Theresa May tomorrow (24 July), who announced her resignation in May after failing to secure a deal with the EU about Brexit.
Stormzy was one of the first artists to react to Johnson's victory, as he retweeted a clip of his own Number One single "Vossi Bop" in which he raps, "Fuck the government and fuck Boris."
once again, @stormzy sums up today https://t.co/M3gxxWKyqG

— David (@daveygranger) July 23, 2019
Tim Burgess of The Charlatans also shared his opinion, after he predicted in 2015 that Johnson and Donald Trump would be leading the UK and the US.
Oh no. I made a prediction four years ago and it just came true : / https://t.co/p0wdBDggL8

— Tim Burgess (@Tim_Burgess) July 23, 2019
Rapper slowthai was also unimpressed by Johnson's victory.
ANOTHER INCOMPETENT TWAT IN NUMBER 10 JUST A LESSER VERSION TRUMP PLEASE LET ME EVACUATE THE PREMISE.

— slowthai (@slowthai) July 23, 2019
FUCK BORIS.

— slowthai (@slowthai) July 23, 2019
Daniel Avery was also not best pleased with the result of today's announcement as he retweeted David Scneider.
I for one welcome our new lying, racist dog-whistling, incompetent, principle-free, bullshitting, back-stabbing,
British-citizen-in-Iran-incarcerating, white-supremacist-befriending, business-fucking, reality-fucking, countrycidal maniac overlord.#NextPrimeMinister

— David Schneider (@davidschneider) July 23, 2019
Hudson Mohawke tried to make light of the situation before realising the political situation in the US is just as bad as the UK.
Fuck this boris nonsense, glad to be heading back to USA this aft where things are a bit more modera...oh wait no

— Hudson Mohawke (@HudMo) July 23, 2019
faaaaaaaaaaaaar too many blonde pricks in charge

— SOAK (@Soakofficial) July 23, 2019