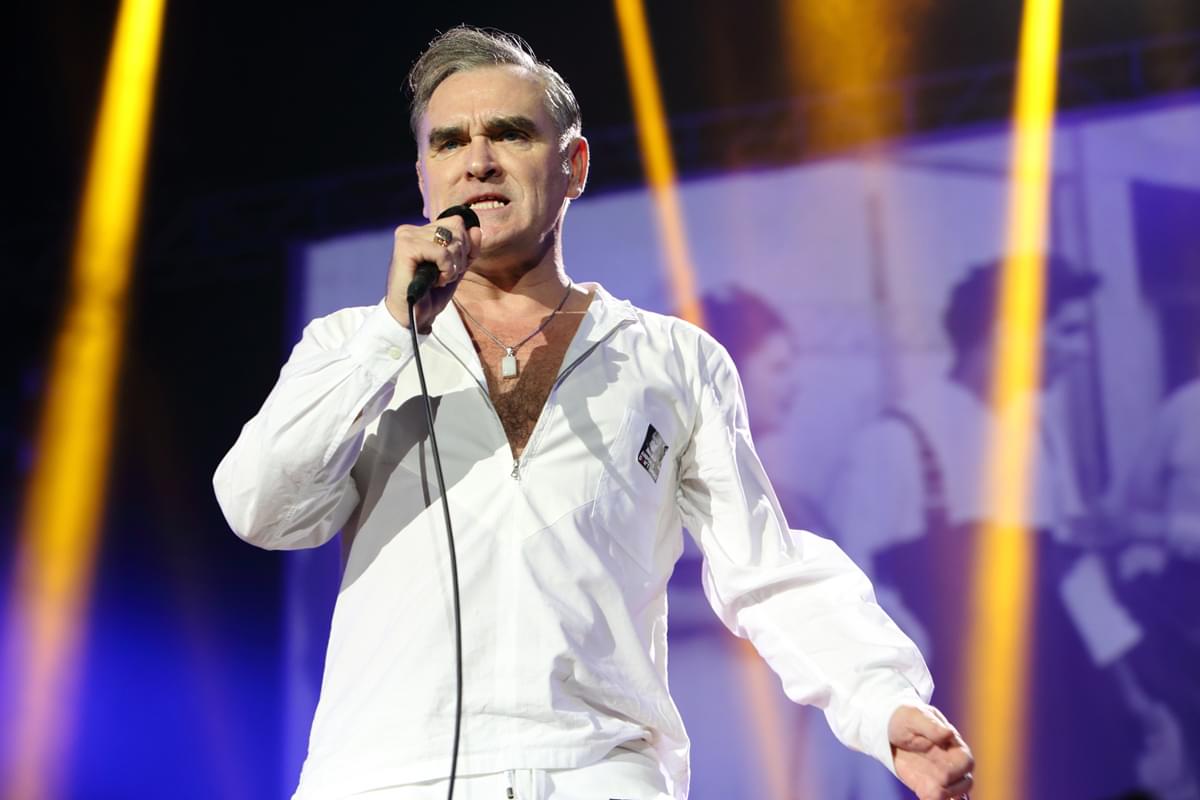 Morrissey explains why he supports For Britain and discusses racism in interview with his nephew
In a new interview with his nephew, Morrissey reaffirms his support towards For Britain, discusses racism, and more.
Having landing himself in a spot of bother after his public support towards For Britain - including Merseyrail banning his posters and Spillers Records announcing a ban on selling his music - Morrissey has discussed politics, racism, and kind of apologised to The Cure's Robert Smith in an interview with his newphew Sam Esty Rayner.
Morrissey's friction with The Guardian came to a head earlier this month when he wrote an open letter detailing their "hate campaign" against him. Speaking to Rayner, Morrissey said, "As a so-called entertainer, I have no human rights … apparently… because you put yourself 'out there'. If I were a postman I would have won a Harassment Case against The Guardian and been awarded 10 million pounds in damages by now... In these days of casual knife crime and hurling of acid, you'd expect The Guardian to maintain a certain careful morality. But no. If I suffered physical harm as a direct result of The Guardian's tyranny, you can imagine cheers and champagne exploding through their offices… it chills the blood. The Guardian fully believes it is a political party."
Later in the interview, Rayner goes on to talk about how people make out that Morrissey is racist, to which he replies, "When you start arguing with The Guardian you feel as if you're trying to reason with people who are barely toilet-trained. There actually becomes no point."
In the interview, Morrissey confirms that he doesn't support UKIP, but when asked about Nigel Farage, he replies, "No, no, no … but it's obvious that he would make a good Prime Minister … if any of us can actually remember what a good Prime Minister is."
Back in May, For Britain's leader Anne Marie Waters posted a thank you message to Morrissey for his support. When asked about whether he supports For Britain, Morrissey replied, "Absolutely, yes", and goes on to explain his reasons, "I think Anne Marie Waters is the only British party leader who can unite the left and right. I don't know any other party leader who even WANTS to do this. The UK is a dangerously hateful place now, and I think we need someone to put a stop to the lunacy and to speak for everyone. I see Anne Marie Waters as this person. She is extremely intelligent, ferociously dedicated to this country, she is very engaging, and also very funny at times."
His nephew goes on to state that he's never heard Anne Marie Waters say anything racist, to which Morrissey replies, "Neither have I. But if you call someone racist in modern Britain you are telling them that you have run out of words. You are shutting the debate down and running off. The word is meaningless now. Everyone ultimately prefers their own race … does this make everyone racist? The people who reduce every conversation down to a matter of race could be said to be the most traditionally 'racist' because everything in life is NOT exclusively a question of race, so why make it so? Diversity can't possibly be a strength if everyone has ideas that will never correspond. If borders are such terrible things then why did they ever exist in the first place? Borders bring order. I can't see how opposing Halal slaughter makes me racist when I've objected to ALL forms of animal slaughter all of my life."
Morrissey also - kind of - apologises to The Cure's Robert Smith when Rayner asks if Morrissey has any small regrets, "Oh. Umm. Robert Smith. I said some terrible things about him 35 years ago … but I didn't mean them … I was just being very Grange Hill. It's great when you can blame everything on Tourette's syndrome. [laughs]."
Get the Best Fit take on the week in music direct to your inbox every Friday