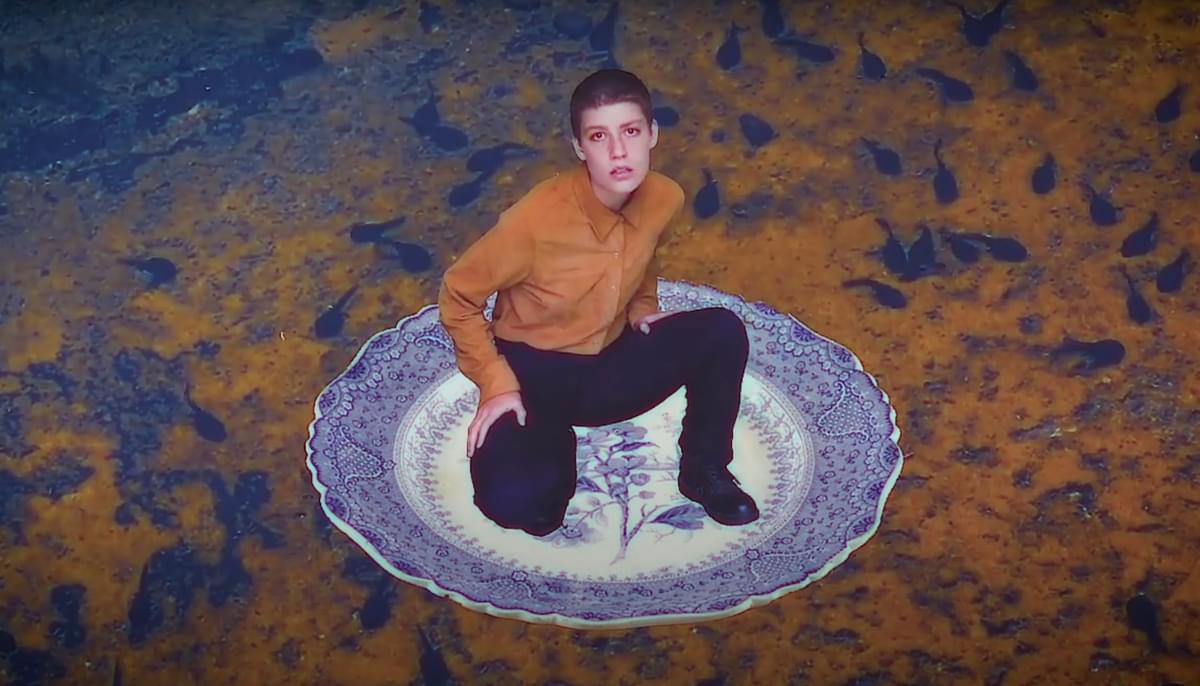 Lost Horizons link with Porridge Radio for new cut "One For Regret"
Lost Horizons have teamed up with 2020 Mercury Prize nominees Porridge Radio on new single "One For Regret", which will feature on their upcoming In Quiet Moments album.
"One For Regret" marks the debut collaboration between Lost Horizons and Porridge Radio, and follows earlier In Quiet Moments singles including "Grey Tower" featuring Tim Smith of Midlake, John Grant collaboration "Cordelia" and "I Woke Up With An Open Heart" featuring The Hempolics.
The new song is also Porridge Radio's first outing since their September single "7 Seconds".
Porridge Radio vocalist Dana Margolin says of the track, "The process of collaborating on "One For Regret" was really fun for me. Simon sent me an instrumental to write lyrics and vocal melodies for, which isn't a way I've written in the past and helped me think about songwriting in new ways. It was really cool to be a part of this, and I'm excited to share this song."
During the album process, Lost Horizons, aka Richie Thomas (Dif Juz) and Raymonde (bassist of Cocteau Twins and boss of record label Bella Union), created 16 instrumentals to send to potential collaborators. Raymonde suggested a central theme for the lyrics, "Death and rebirth. Of loved ones, of ideals, at an age when many artists that have inspired us are also dead, and the planet isn't far behind. But I also said, 'The most important part is to just do your own thing, and have fun'."
Thomas says, "I think it's more joyous than Ojalá, but both albums have a great energy about them."
He adds, "I think In Quiet Moments is more in the direction of where we're going. People have retreated into their lives and, in those quiet moments, reflected on the world, how we fit in and who we trust. Maybe the next album will be about rebellion! But the road is long and winding. We just need to express ourselves in how we feel at the time."
Lost Horizons' forthcoming album will also include collaborations with C. Duncan, Ren Harvieu, Marissa Nadler and more.
"One For Regret" featuring Porridge Radio is out now. Lost Horizons'
In Quiet Moments
album will be released in full on 26 February 2021 via Bella Union, and is
available to pre-order now
.
Get the Best Fit take on the week in music direct to your inbox every Friday