Little Scream, aka Laurel Sprengelmeyer, speaks to us about her initial plans, the final results, and how she assembled a crack team of musical minds.
The album's a cornucopia of talent; alongside Sprengelmeyer, there's a plentiful assortment of guests: Sufjan Stevens, TV On The Radio's Kyp Malone, Sufjan Stevens, The National's Dessner brothers, The Barr Brothers, Owen Pallett, Mary Margaret O'Hara, Sharon Van Etten, Richard Reed Parry of Arcade Fire all contribute to Cult Following.
How do you feel now the album's out there?
When you're working on an album it's like a strange organic sculpture; it's alive and changing. Once an album is finished it turns into a monument. This album feels like a pretty weighty monument to a two year period of my life.
What were you initial aims at the outset?
Initially I had wanted it to feel like a DJ set/soundscape of different song parts all flowing together. I wasn't even sure if I wanted there to be complete songs! I only knew I wanted it to feel like a complete cycle of an experience - from euphoria, through heartbreak, to acceptance. I think I got somewhere close to that.
What do you wish you knew going into the making of it?
I got deep into the technical side of production in making this record. This is very boring, but I wished I would've known about things like file management and switching formats at the beginning of making this album. The engineer I was planning on having work on the whole record ended up not being available until the very end stage for mixing. In the meantime, I began working on a very ambitious recording in multiple studios with different engineers - switching between Ableton, Pro Tools, and Radar... I sort of lost my mind just taking care of the technical side of things, but learned a lot in the process, and ended up doing quite a bit of the recording and editing myself, which was really empowering.
There are lots of guests on the record - what did they bring to the table?
It depends on the guest! Richard Parry for example produced the album with me - he's responsible for a great deal of the arrangements and all sorts of ideas. The Barr Brothers played bed tracks with me and added quite a bit of atmosphere on a few tracks. Aaron and Bryce Dessner both play guitar on one song. Other people like Sharon, Kyp, and Mary Margaret contributed their voices. Sufjan lent a few beautiful spooky interludes - it's what I end the record with.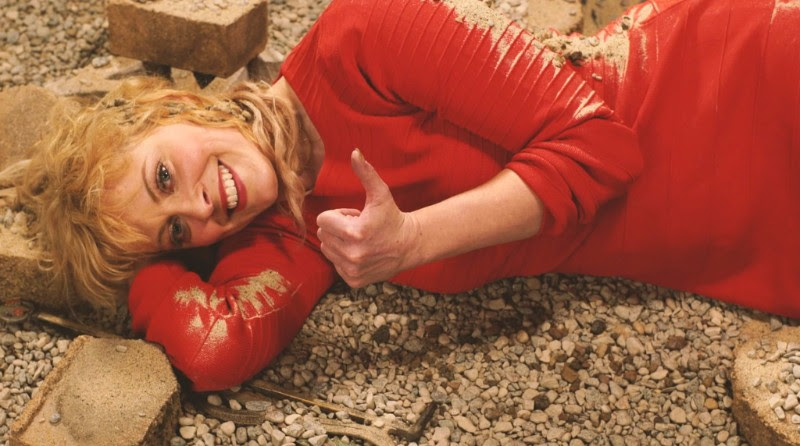 How did the collaborations come about?
Really all through friendships and community, one way or another. I love playing and contributing to friends' music, and love having other people play on mine. The only person I really reached out to as a fan was Mary Margaret O'Hara - I've met her a few times over the years and we had talked about doing something together, I'm so glad it worked out for this record and hope we can do some more in the future.
Who's in your fantasy supergroup?
Oh man, don't get me started. I would have so many of them. If it can be people who are alive and dead, then I would take Prince, Mary Margaret O'Hara, Leon Thomas (from Karma-era Pharoah Sanders), Tom Waits, and Keith Richards. I have no idea what it would sound like, but in my dream world it would be a combo of Tom Waits' Bone Machine with the beginning of that Prince song "God". My real dream reality band though is just me, Richard Parry, and my sister Lily. It would sound like an El Camino with its windows rolled down shooting bottle rockets into the parking lot of a Whole Foods on Rodeo Drive.
How do you define a cult? Is it a positive or a negative term?
Any place where we get caught up in the myth of something over the reality of it, any place where you give up your autonomy for the sake of shared beliefs. Relationships to people and ideas of all sorts can be cults. Our romantic relationships can feel like cults when we believe in the idea or ideal of them more than the reality. Sometimes it's nice to have answers to things. Sometimes people prefer the safety of that over freedom. I've definitely been in that place at different times in my life. I don't judge it.
What's next for Little Scream?
A lot of touring! And when I'm not on the road I'll be working on Richard Reed Parry's solo project Quiet River Of Dust - I sing and play synths in that project. We're working on finishing that record this summer. I have an EP of sad songs that didn't make it onto Cult Following that I want to finish and release.
And I'm starting to write the new record.
Stream Cult Following below. It's out digitally 6 May via Merge, and physically on 3 June.