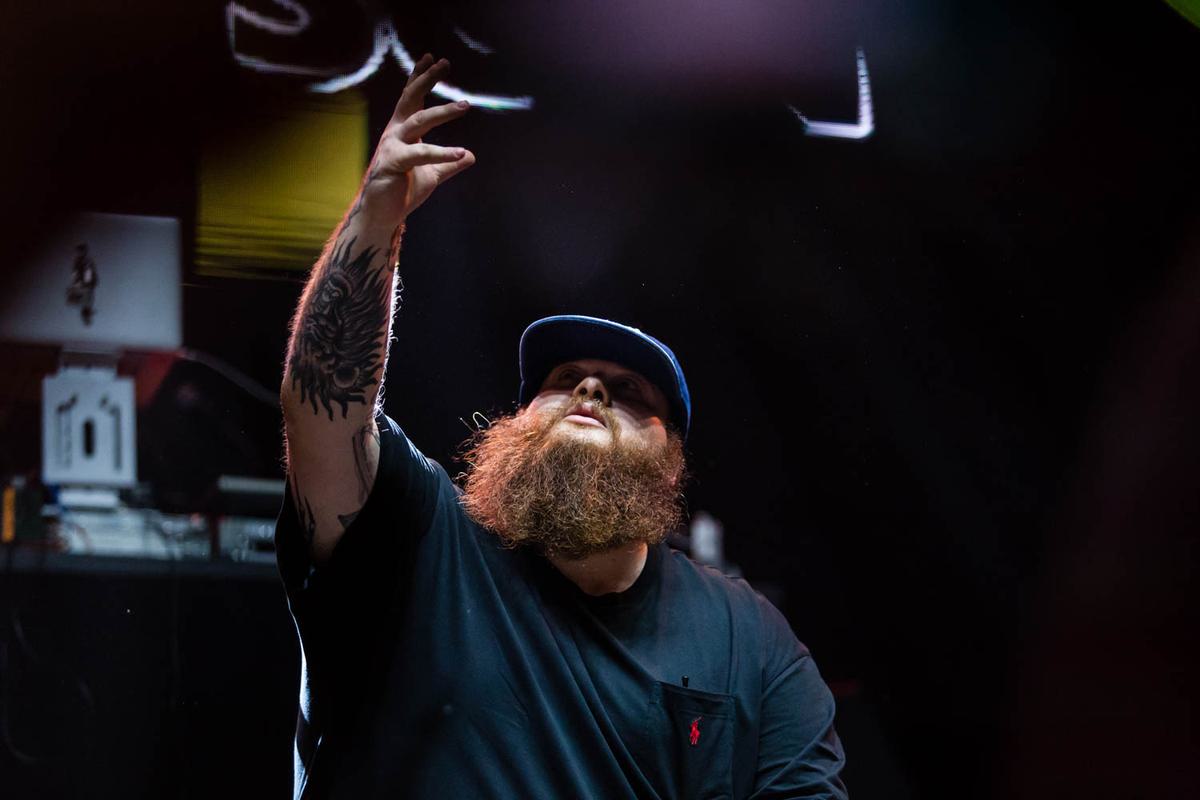 Listen to "Let Me Breathe", the lead single from Action Bronson's Blue Chips 7000
Action Bronson is back with "Let Me Breathe", the lead jam from upcoming release Blue Chips 7000.
Harry Fraud produces Bronson's new single, the first from the follow up to 2015's Mr. Wonderful. Fraud is credited as executive producer on Blue Chips 7000, the third and final part of Bronson's Blue Chips series of mixtapes (the last one came out in 2013).
"Let Me Breathe" debuted earlier today on Zane Lowe's Beats 1 show, where Bronson confirmed that Rick Ross would appear on the new LP, and that the new music sounds like "U2 on steroids".
Blue Chips 7000 is due later this summer.