Brazilian samba legend and protest singer Elza Soares continues her renaissance with a rare live performance on Saturday 12 Nov. The show will be one of a precious few chances to hear songs from her excellent, 34th album The Woman at the End of the World, a coming together of one of Brazil's most powerful traditional voices with key players in the vibrant 'dirty samba' scene of present day Sao Paulo.
Also joining in the fun are The exceptional Dutch experimental punk busybodies The Ex, who have announced both a performance with Ethiopian dance music troupe Fendika, and a three and a half hour improv session called 'The Ex Festival'. Taking place on Sunday, 13 Nov, the latter is a collaboration between the band and Zerfu Demissie, Circus Debre Berhan, Endris Hassen, Nardos Tesfaw, Melaku Belay and Zenash Tsegaye, Arnold De Boer's bizarro pop outfit Zea, French noise rockers Api Uiz, saxophonist John Butcher, drummers George Hadow, Lena, Paal Nilsson-Love and percussionist Han Bennink. Which sounds eventful, if nothing else.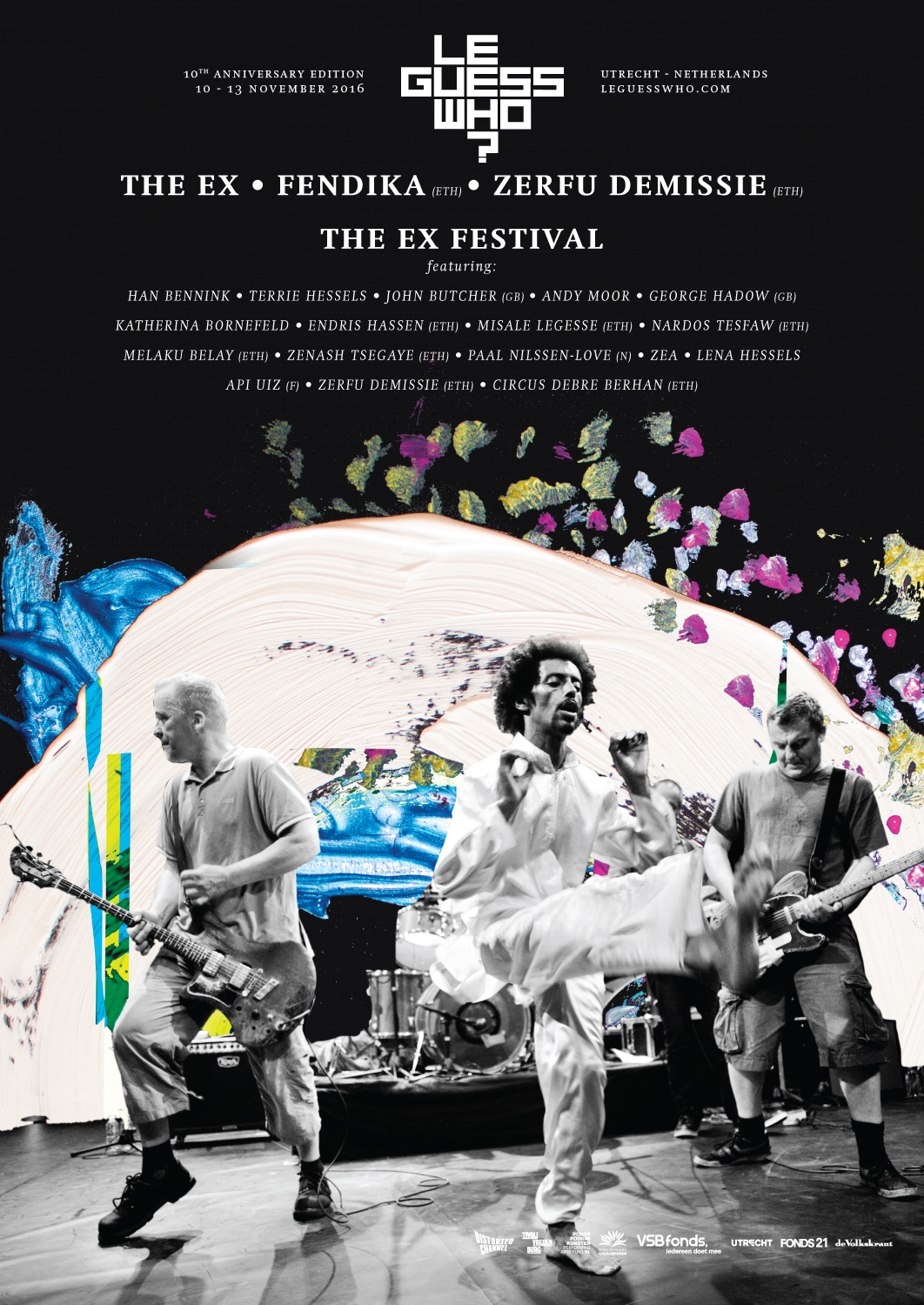 Far from merely your common or garden Brazilian samba/Ethiopian dance/Dutch collaborative experimental post punk party, the festival (which takes place from 10-13 November), is also headlined by Best Fit favourites Wilco, Savages, Julia Holter and Suuns, each of whom have curated their own programs for the lineup. Johnny Greenwood, Swans and Dinosaur Jr. are among the hundreds of other artists making up the formidable bill. We went last year and didn't see a single bad band, plus, the fact that the World's Largest Record and CD Fair is also in town seems a pretty decent added bonus for those with a penchant for burning money.
Day tickets for Le Guess Who? 2016 are available now for €40 (excluding service costs), while four day festival passes are €125. See leguesswho.com for more info, tickets and day schedules.