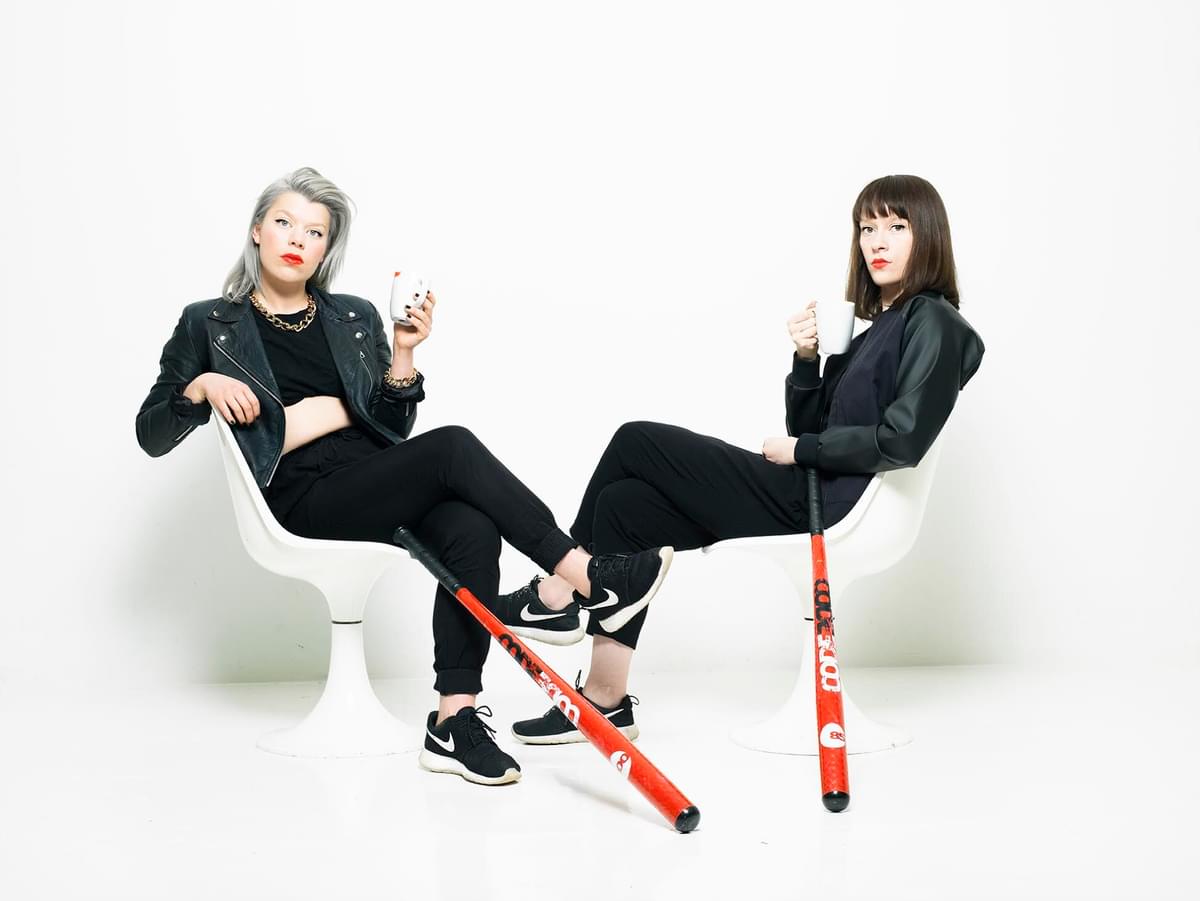 LCMDF return with new single "Fooled" and the most fierce press shot we've ever seen
The Kemppainen sisters Emma and Mia have racked up a near decade together playing music under the LCMDF name.
Their re-emergence this year comes via "Fooled", which finds the sisters' trademark sound shot through with a greater confidence, craft and polish that ups the stakes for the talented Finns. Reassuringly, they still sound like their having more fun than you or I.
"Being part of the music business since our teenage years (Mia was 15 and myself 17 when the band started) we've been to a lot of places and played a lot of stages," Emma tells me. "I sat down and wrote the lyrics to 'Fooled' in the summer of 2013. If you listen to the lyrics... you can really hear my vibes from that summer. LCMDF's lyrics have always been my public diary, and I felt like the story about us as kids in the music biz had to be told."
"Eager as we are (sometimes to a level of foolish impatience), we were planning on releasing the tune way earlier, but something about this song reminded us of our 2009 track 'Something Golden' so we decided to build a full record around this song and this sound instead."
The first self-produced track the sisters have work on, "Fooled" also features the vocals of friend and "fellow Helsinki scene kid" Noah Kin. "While finishing the track for release we wanted to add in the lyric line "reincarnation", sung by Noah, to state that this is just the start of something new, and that a new LCMDF record is on it's way," explains Emma.
The band return to playing live soon and we're promised more new material on the way. We can't wait!
Fooled is released on 24 April via Cocoa Music
Subscribe for news and competitions