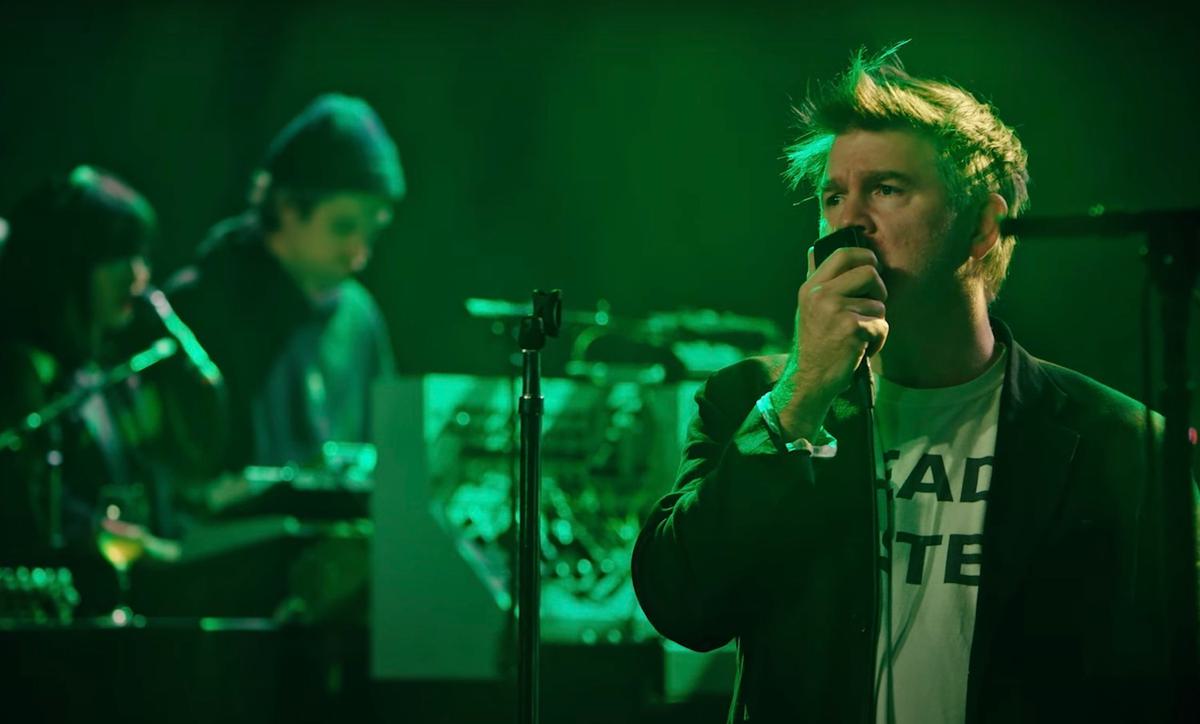 LCD Soundsystem's James Murphy discusses residencies, new music and SNL in lengthy update
James Murphy has shared a lengthy statement/update on socials discussing LCD Soundsystem's upcoming residencies, potential new music, Saturday Night Live and more.
After announcing a London residency to celebrate 20 years since their first ever shows last week, LCD Soundsystem's James Murphy has shared a new statement on the band's official Facebook page, giving an update on the band's recent activities.
Murphy opened the statement by discussing how it's been "harder" to do interviews due to "most press things being sort of clickbait by necessity". Murphy also wrote that "it would be nice to do a good interview again at some point."
"we played 17 shows in brooklyn at the end of last year, and now we're doing mini residencies in a few places, like philly and boston," Murphy's statement continued. "and then london. you see, we tend, historically, to take big chunks of time off between tours and LPs. and then, after the break, i begin to feel like i want to make a record, or we want to play some shows. but then i start to think "oh man. if i make an album, then we need to rehearse for months to get ready to tour, and you need to book a tour so far in advance, and who knows when the record will be ready?" this happened with american dream. we booked the shows, thinking i'd be done or nearly done with the record, and then i wasn't, and there we are on this full tour with me trying to work on the record in the gaps, which weren't that many… there's a thing with tour, also, where you invest so much time, energy, and cost into "getting ready" that you wind up touring for ages just to make it worthwhile… then you need a big break again. then you are reluctant to start all over again. it's a cycle."
Murphy wrote about how LCD Soundsystem wanted to break that "cycle", and decided to host a residency in Brooklyn as "most of us live here". Murphy added, "just be a new york band for a bit. and maybe we'll do something like that every year. just stay in shape, if that makes sense. and just make records along the way. maybe just singles for a while, so there isn't some "album panic" etc. we don't know. we DO know that it was great to play those shows, and we're looking forward to the rest of the shows we're playing this year. it's not overwhelming, so i can work on new music and we can all be human beings. maybe we'll just play other places next year, moving around to cities we like to play, where we're wanted, etc."
He also expressed how "incredibly fun" it was to appear on Saturday Night Live last month, and wrote of their upcoming 20th anniversary, "and lastly, it's horrifyingly going to be 20 years this year of us being a performing rock group. i mean, the "losing my edge"/"beat connection" 12" came out in the summer of 2002, and then we played our first show november 19 of that year. it was in london, at arthur baker and sean mclusky's return to new york party at the great eastern hotel. so we're kind of celebrating, albeit in a more low key way."
LCD Soundsyetem will play London's O2 Academy Brixton from 29 June - 3 July. Tickets go on general sale at 10am GMT on 11 March via
aegp.uk
.