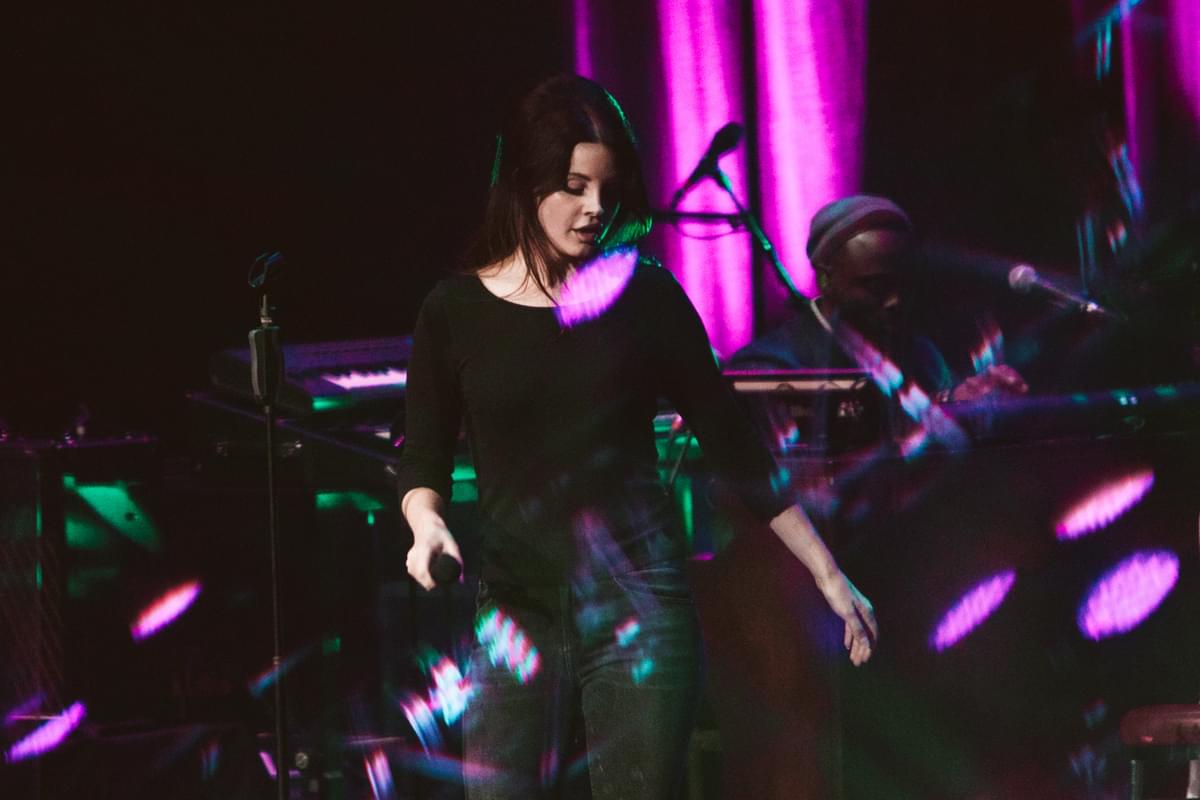 Lana Del Rey responds to recent backlash in new video message
Lana Del Rey has shared a lengthy video message responding to backlash over her recent Instagram posts.
Last week, Del Rey shared an Instagram post revealing she had been criticised by "female writers and alt singers" for "galmorising abuse". She added, "in reality I'm just a glamorous person singing about the realities of what we are all now seeing are very prevalent emotionally abusive relationships all over the world."
In the same post she named Ariana Grande, Cardi B, Beyoncé, Nicki Minaj and more for writing songs about "being sexy, wearing no clothes, fucking, cheating etc."
The post received criticism, leading Del Rey to sharing a second post clarifying her message in the first post. She wrote that her first post was about "the importance of self advocacy for the more delicate and often dismissed, softer female personality", and said "sorry" to "the folks who I can only assume are super Trump/Pence supporters or hyper liberals or flip-flopping headline grabbing critics [that] can't read and want to make it a race war."
This morning (25 May), the Norman Fucking Rockwell singer/songwriter shared a six-minute video message which sees her confront the posts again. In the clip, she denies the allegations that she's racist, and reiterates that the only personal declaration she made in her post was about "the need for fragility in the feminist movement".
Del Rey continues, "When I mentioned women that look like me, I didn't mean white like me. I mean the kind of women who other people might not believe, because they think, 'Oh, well look at her, she fucking deserves it' or whatever. There are a lot of people like that."
"I think it's sad that the women I mentioned, and that they'd sing about dancing for money or whatever… the same stuff by the way that I've been singing about and chronicling for 13 years," she explains. "That's why I'm in that echelon. Yes, they are my friends and peers and contemporaries."
She adds, "The difference is, when I get on the pole, people call me a whore, but when [FKA] Twigs gets on the pole, it's art. I'm reminded constantly by my friends that, lyrically, there are complicated psychological factors that play into some of my songwriting, but I just wanna say that the culture is super sick right now, and the fact they want to turn my post, my advocacy for fragility into a race war, it's really bad."
Wrapping up her video message, Del Rey says, "I'm not the enemy, and I'm definitely not racist, so don't get it twisted. Nobody gets to tell your story except for you, and that's what I'm gonna do in the next couple of books. So god bless, and, yeah, fuck off if you don't like the post."
View this post on Instagram

A post shared by Lana Del Rey (@lanadelrey) on May 25, 2020 at 2:29am PDT
In August 2019, Lana Del Rey released her Norman Fucking Rockwell album, and announced her next LP White Hot Fever, which she said "will be a surprise release sometime within the next 12 or 13 months." In the video above, she reveals the title of her next album will be Chemtrails Over The Country Club.
Lana Del Rey's new album is due to arrive on 5 September.
Get the Best Fit take on the week in music direct to your inbox every Friday