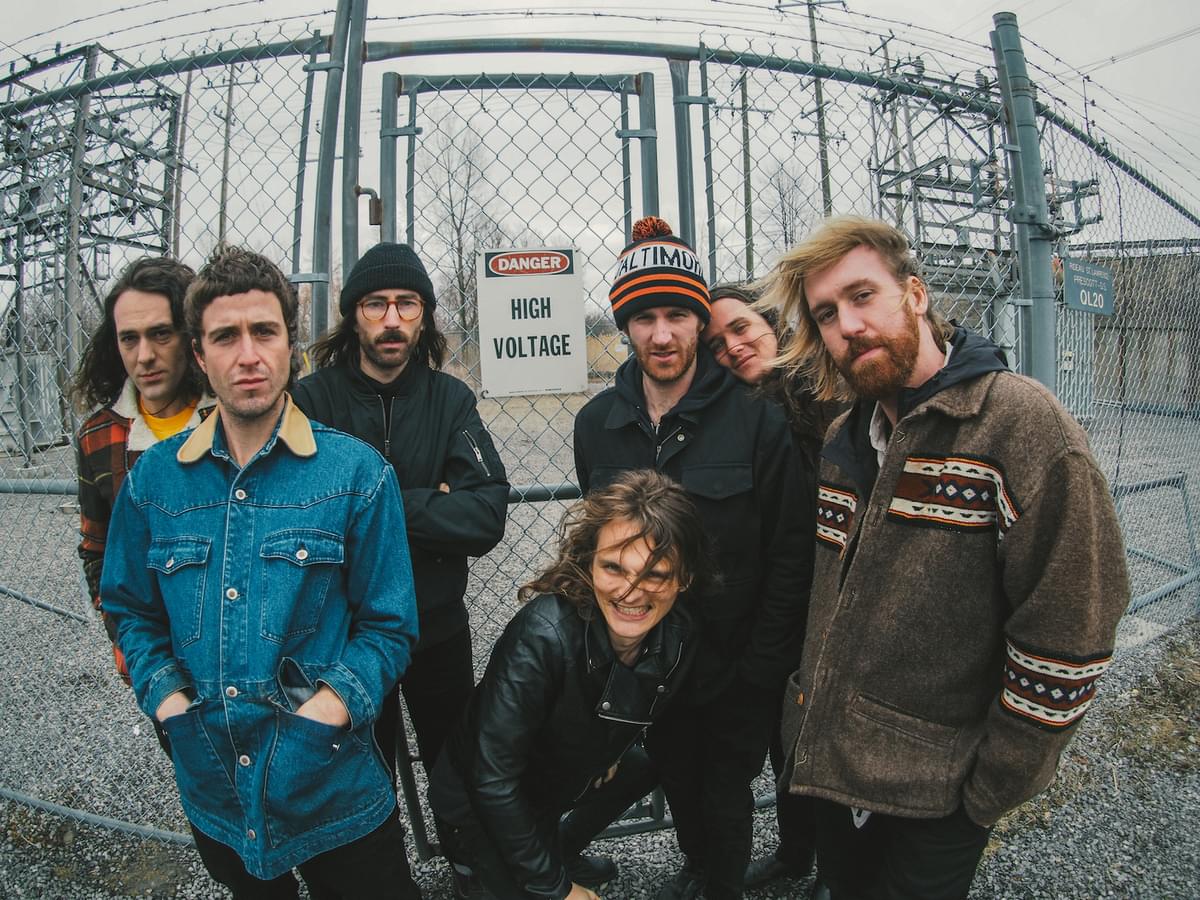 King Gizzard and The Lizard Wizard unleash 13-minute track "Han-Tyumi & The Murder Of The Universe"
Your favourite Australian psych rockseptet, King Gizzard and The Lizard Wizard, are back in full force.
Not that they ever went away, of course. Their latest album is barely two months old, but the group have already announced the release of their next. Now they've shared a first music from the release, and at 13 minutes in length, there's plenty to whet your appetites.
"Han-Tyumi & The Murder Of The Universe" is the third of three chapters that make up the 21-track record. Comprised of six tracks, the chapter couples the group's characteristic storming psych with chilling narration - it's a venture through disaster, decay, and whatever might follow with visuals from Jason Galea.
"We've always thought of our albums as portals through which you can move from one to the other," says the band's Stu Mackenzie. "Or maybe each album is a bridge to the next part of the story. Songs sync together, records can be played in loops and past ideas recur or are reprised, and then woven into new textures. These ideas aren't necessarily contrived though... sometimes these just happen."
Following Flying Microtonal Banana, Murder Of The Universe is the second album from King Gizzard to see release this year, with a further three rumoured before the year ends.
Tracklist:
The Tale Of The Altered Beast
A New World
Altered Beats I
Alter Me I
Altered Best II
Alter Me I
Altered Beast III
Alter Me III
Altered Beats IV
Life / Death
The Lord Of Lightening Vs. Balrog
Some Context
The Reticent Raconteur
The Lord Of Lightening
The Balrog
The Floating Fire
The Acrid Corpse
Han-Tyumi And The Murder Of The Universe
Welcome To An Altered Future
Digital Black
Han-Tyumi, The Confused Cyborg
Soy-Protein Munt Machine
Vomit Coffin
Murder Of The Universe
Murder Of The Universe is released on 23 June.
Get the Best Fit take on the week in music direct to your inbox every Friday