Kanye West and Vampire Weekend have been booked to play U.S TV staple Saturday Night Live next month.
Vampire Weekend will promote new album Modern Vampires Of The City on the show come 11 May, appearing alongside host Kristen Wiig.
Kanye West, on the other hand, will appear as a musical guest on the 18 May dated episode of the weekly show, with Ben Affleck hosting. West last appeared on the programme back in 2010.
Kanye is widely expected to announce a new album and/or single shortly, perhaps called 'I Am A God'. Will he preview new material? Hopefully so.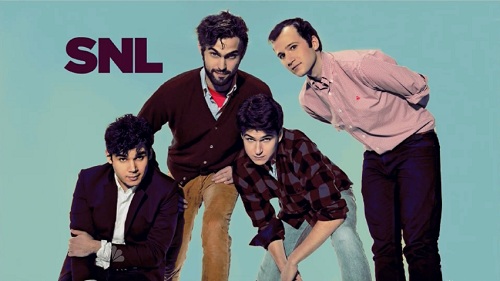 [via CoS]