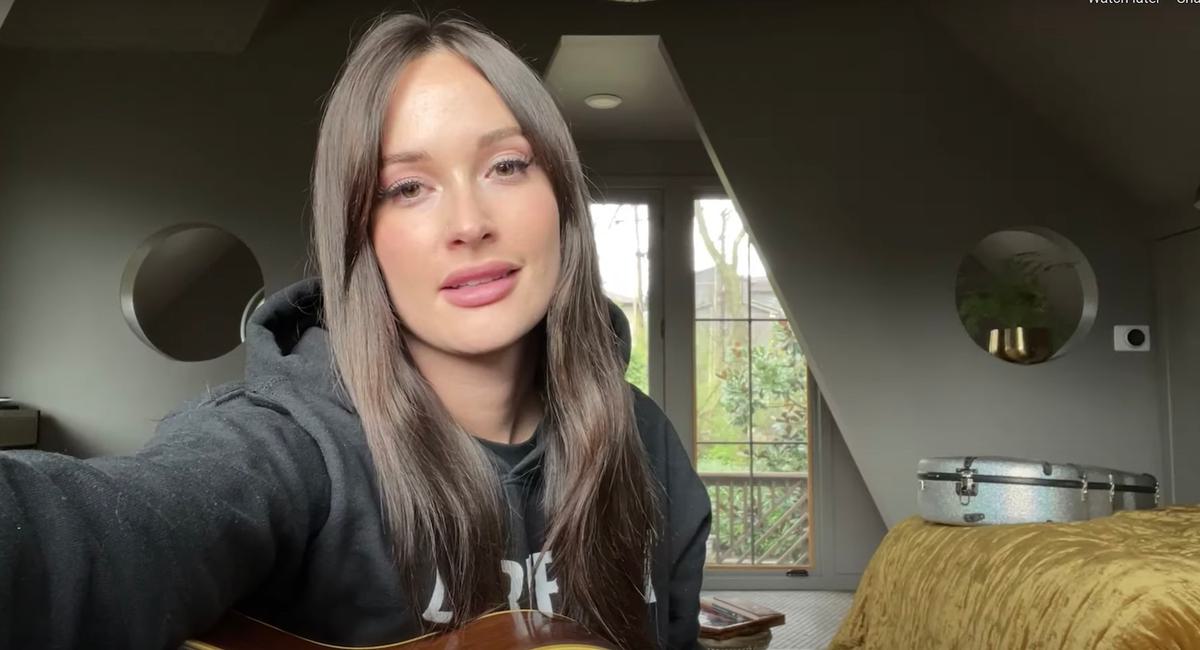 Kacey Musgraves' upcoming three-act album will feature 15 songs
Kacey Musgraves' new album, which will be grouped into three acts, is set to include 15 songs.
Back in February Musgraves revealed that her follow up to her Grammy-winning album Golden Hour was inspired by Greek and Shakespearean tragedies, and would be structured into acts.
In a new interview with ELLE, Musgraves discussed her upcoming album and how the idea of tragedy influenced it. According to the piece, it's due to feature 15 songs (narrowed down from 40), and will be split into three acts.
While discussing tragedy, Musgraves said, "I think when you look at the whole last year, or last four years, here in America, you could say that on many fronts it was a tragedy. Then whenever I zoom in to my own personal life, I also experienced tragedy, but in a completely different, personal way. The word tragedy just popped into my mind. And I was like, 'Whoa, what if the album was formulated like a modern Shakespearean or Greek tragedy?'"
Musgraves said of studying Shakespeare in school, "At the time, I didn't quite understand it. It's still pretty heady, the 'old English' and all that. But it's themes that we're still familiar with today. They're just wrapped up in a different way. Those things will carry on forever, as long as humans are living, breathing, crying, loving, dying, fighting, all of that. Being a human is tragic, but it's also beautiful. And you can't really experience the beautiful parts of life without also experiencing the absolutely heart-wrenching."
She added, "I felt, in many ways, on top of the world in my career, but in my personal life, I felt like I was dying inside. I was crumbling. I was sad. I felt lonely. I felt broken."
When comparing her two albums, Musgraves said, "Golden Hour was, in a lot of senses, escapism. It was fantasy. It was rose-colored glasses." Musgraves added that her new album "is realism".
Musgraves also discussed how she has been worried about releasing the album, "It's daunting to put your emotions about something really personal on display. I haven't spoken much about this chapter, and I don't feel like I owe that to anyone, but I owe it to myself as a creator to flesh out all these emotions that I've felt, and I do that through song. It would be strange if I didn't acknowledge what happened in my life creatively, but it is scary to be like, 'I'm about to share my most personal thoughts about me, about this other person, about a union that I had with someone.' I mean, I'm not a ruthless person. I care about other people's feelings. So it's kind of scary."
Read the full interview on
elle.com
now. Kacey Musgraves is yet to announce her new album, but it's reportedly due for release in late summer or early autumn this year.