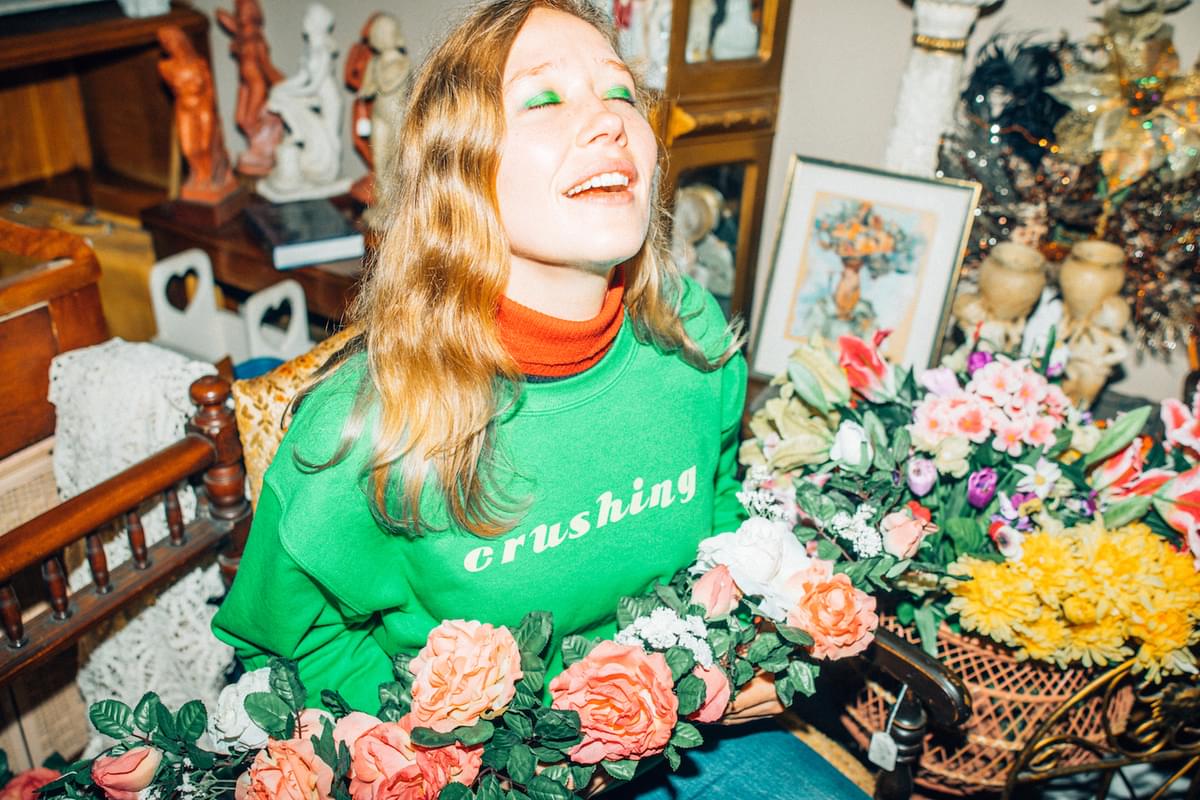 Julia Jacklin announces new record with new track "Head Alone"
Australia's Julia Jacklin shares new track "Head Alone", taken from her forthcoming album Crushing.
"Head Alone" arrives after last month's "Body", both of which will feature on Julia Jacklin's newly-announced Crushing record.
Speaking about her new track, Jacklin explains, "I wrote most of "Head Alone" on tour, singing it to myself, looking out the window on endless car journeys. It's not a song that comes from a singular experience. It came from two years of feeling like the space around me shrinking to the point where I couldn't even raise my arms. This song is me raising my arms and running into an open field. A bit of a plea to those around me to give me space and a song to remind myself that it's okay to enforce boundaries, the good people in your life will listen, adapt and still love you."
Crushing will be Jacklin's second full-length record, having released her debut Don't Let the Kids Win back in 2016.
The new album is produced by Burke Reid (Courtney Barnett, Liam Finn) and recorded at The Grove Studios.
Explaining her upcoming record in more detail, Jacklin says, "I really like this album, I worked hard on it and I really like listening to it. That's not usually how I feel after making something. I've finally come to accept that right now for me, making records is about capturing a time; who I am at that time, what I need to say in the best way I can say it, with minimal studio frills to cover it up. So I'm really happy to announce this one and ready for whatever things get thrown my way because of it. The cover was hard to figure out, seemed like I couldn't think of what kind of image would represent the music in the right way. Hard deadlines always make me more creative surprisingly. I was on tour in the states with my best bud Nick Mckk who takes a lot of my photos, he took my first album cover. We pulled off the highway in Pennsylvania and found a town called Krumsville. There was an antique store with a very friendly owner who let us run free inside. I got the jumper made the day before in NYC, same day I decided on the album name. I think it works."
Tracklist:
Body
Head Alone
Pressure To Party
Don't Know How To Keep Loving You
When The Family Flies In
Convention
Good Guy
You Were Right
Turn Me Down
Comfort

Julia Jacklin plays three sold-out shows in London this month, and will return to Electric Brixton on 4 April 2019. Find out more.
Get the Best Fit take on the week in music direct to your inbox every Friday