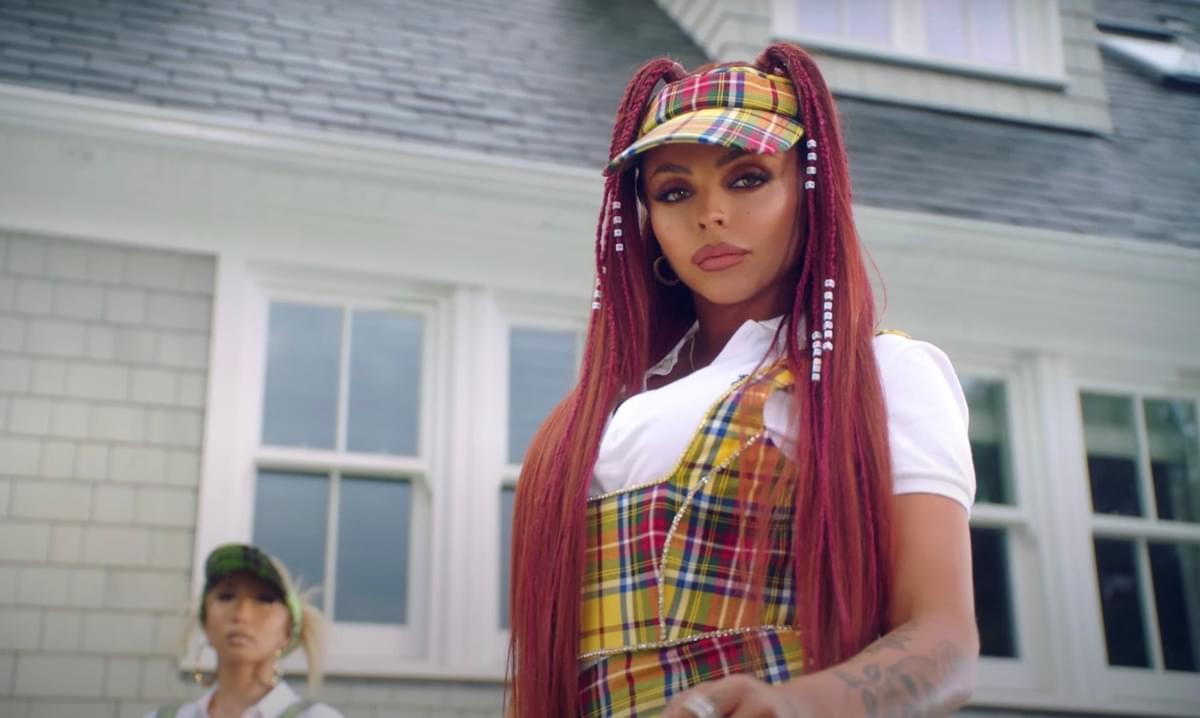 Jesy Nelson responds to blackfishing accusations: "I'm very aware that I'm a white British woman"
Following the release of her debut solo single "Boyz" with Nicki Minaj, former Little Mix member Jesy Nelson has responded to accusations of blackfishing, saying she's "very aware that I'm a white British woman."
The new single, which features Nicki Minaj and samples P Diddy's "Bad Boy for Life" (and features a cameo from Sean Combs himself in the video), landed today (8 October), and following a mixed reaction on social media and a new wave of blackfishing accusations, a new interview with Vulture has been published that sees her respond.
When asked if she understands "the points being made", Nelson replied, "The whole time I was in Little Mix I never got any of that. And then I came out of [the band] and people all of a sudden were saying it. I wasn't on social media around that time, so I let my team [deal with it], because that was when I'd just left. But I mean, like, I love Black culture. I love Black music. That's all I know; it's what I grew up on."
"I'm very aware that I'm a white British woman; I've never said that I wasn't," she added.
The article also brought up people who have had their comments deleted from her Instagram posts when accusing her of blackfishing. Nelson said "Maybe it was my team", and in an email after the interview, she wrote, "I know comments relating to this had previously been deleted from my IG account, I only found out afterwards that a member of my management team had deleted comments. I've spent years being bullied online, so I limit the amount I go on socials. My management team have access to my account & they were trying to protect me & my mental health."
According to the piece, Nelson also cancelled two follow-up calls to discuss the accusations and "identity in greater detail". Her publicist, on Nelson's behalf, sent the following statement: "I take all those comments made seriously. I would never intentionally do anything to make myself look racially ambiguous, so that's why I was initially shocked that the term was directed at me."
Read the full interview with Jesy Nelson at
vulture.com
.
Get the Best Fit take on the week in music direct to your inbox every Friday